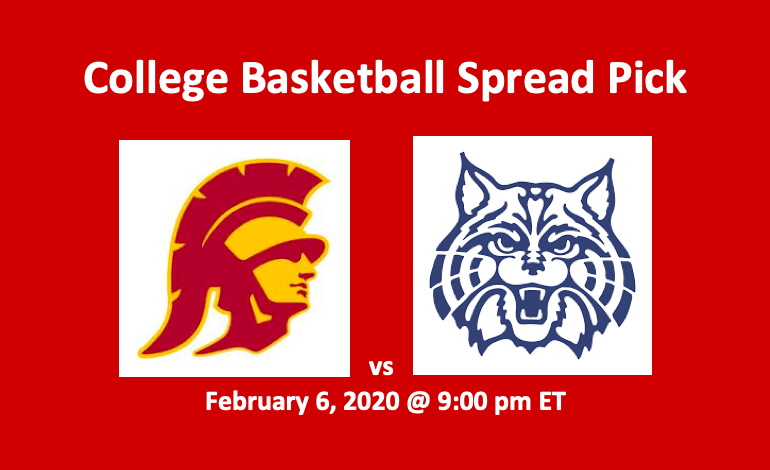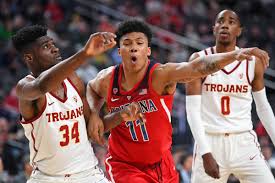 Our USC vs Arizona pick offers the #23 Wildcats at -10.0. This USC vs Arizona prediction notes that the USC Trojans (17-5 Overall, 6-3 Pac-12) are second in the Pac-12. The #23 Arizona Wildcats (15-6 Overall, 5-3 Pac-12) are tied with the Stanford Cardinal for fourth place. A half-game separates the Trojans and Wildcats.
The game will be played Thursday, February 6, 2020 at 9:00 pm ET. The two teams will play at the McKale Center in Tuscan, Arizona.
USC vs Arizona Pick – Recent Performance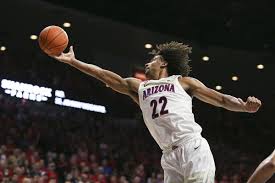 This season, the Trojans have reeled off three winning streaks of three games or more. Their longest streak, which stretched from December 1, 2019 to January 2, 2020, was six games. Over their last eight games, USC has won five and lost three. They last played on February 1. In that game, #20 Colorado beat the Trojans 78-57.
The Wildcats won their first nine games of the season. They lost their first game on December 7 when #18 Baylor took them down 63-58. Since that loss, they've played 11 games going 6-5. In that period, they've struggled against to 10 teams losing to #6 Gonzaga 84-80 and #6 Oregon 74-73 in OT. However, on January 18 Arizona beat #20 Colorado 75-54. The Cats have won their last two games, beating Washington 75-72 and Washington State 66-49.
Trojans at Wildcats – Stats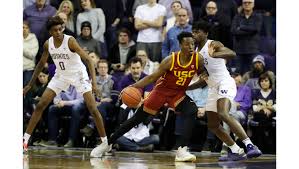 Our USC vs Arizona pick observes that the Wildcats top the Trojans in most statistical categories. Arizona is averaging 79.8 PPG and holding opponents to 65.2 PPG. The Trojans are scoring 72.3 PPG while permitting 67.2. Arizona's field goal percentage comes in at 47, while USC's is 43.9. Both teams are grabbing about 38 rebounds per game and making 15 to 16 APG. The Wildcats dominate from downtown 37.2% to 34.9%. Arizona is also better from the charity stripe hitting 73.2% to USC's 67.9%.
Player and Roster Assessment
Onyeka Okongwu leads the frontcourt, averaging 16.7 PPG and 9.1 APG. He's a 60.6% field goal shooter. Also in the paint, forward Nick Rakocevic is recording 11.0 PPG and 8.5 RPG. Forward Isaiah Mobley, who's averaging 7.2 PPG, is completing 50% of his field goals. In the backcourt, Jonah Mathews is averaging 12.9 PPG.
Although Arizona forward Zeke Nnaji, who averaging 8.8 RPG, leads the team in scoring, this team's strongest asset is its forwards. The next three top scorers are guards Nico Mannion, Josh Green, and Dylan Smith. Mannion, who's averaging 5.7 APG, is hitting for 14.2 PPG. Green is averaging 11.7 PPG and Smith 8.5.
Our USC vs Arizona Pick
The 10-point spread seems huge. Yet, Arizona can certainly take this game down by that number of points. The fact is the Wildcats are a much better shooting club and a bit tougher on D. The Trojans are better in the frontcourt, but Arizona should be competitive. Note, USC has struggled against nationally-ranked teams. Our USC vs Arizona pick is the Wildcats at -10.0.
USC Trojans vs #23 Arizona Wildcats Prediction – Summary
#23 Arizona Wildcats at -10.0