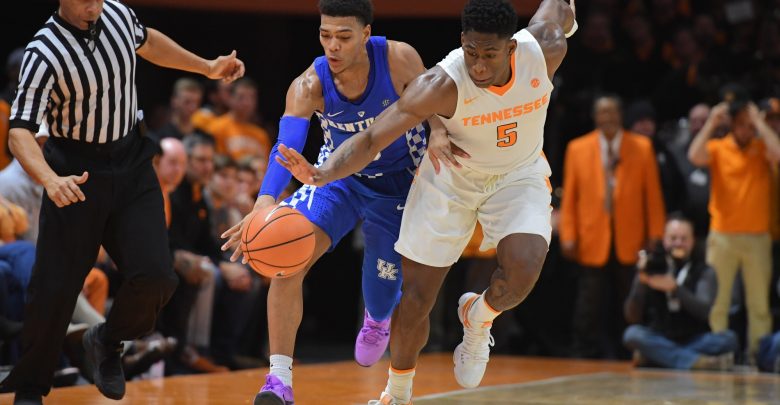 It's been an improbably ride for a Tennessee team that in the preseason was explained as, "aren't very big and don't shoot very well" and were picked to finish near the bottom of the SEC. All the Vols have done over the course of the year is go 25-7 and become regular season co-champs. Tennessee can put another notch in their impressive season with a win in today's 3/11 SEC Championship game free pick. Of course in order to do so, they'll have to beat the stalwart Kentucky Wildcats – who had a 'down year' at 23-10 but are in the conference championship game yet again.
Wildcats Look to Make It a Dirty Dozen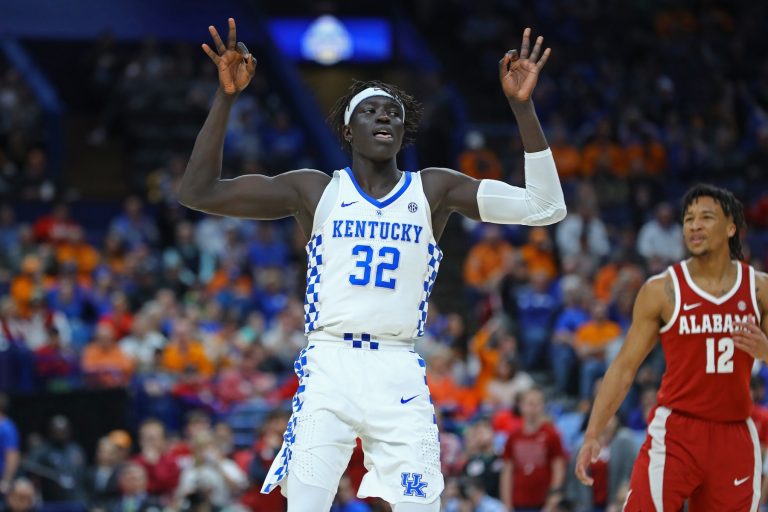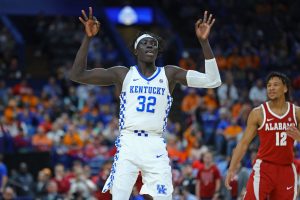 Kentucky comes into the 3/11 SEC championship game free pick having won their last 11 conference tournament games. This Wildcats are the three time defending SEC tournament champs and have made the finals of the tourney 8 of 9 times under coach John Calipari but still find themselves as +1.5 underdogs today. This is due partly to the fact that Tennessee seems to have the Wildcats number this year winning both regular season matchups. That being said, Kentucky seems to be finding their stride lately after winning six of their last seven. This includes two relatively easy wins so far in the SEC tourney.
In the two regular season losses to Tennessee the Wildcats were paced by Quade Green who averaged 14.5 points per game against the Vols. The freshman guard has just 2 points total thus far in the SEC tournament but Kentucky has gotten contributions from a wide cast of characters. Wenyen Gabriel was the star of the 86-63 win over Alabama yesterday as he scored 23 points in 25 minutes off the bench, including 7-7 from beyond the arc. Freshman F PJ Washington has been hot in the tournament putting up 16.0 ppg and 7.5 rebounds while Freshman G Shai Gilgeous-Alexander is averaging 17.0 ppg to go along with 8.5 assists. Are the young Wildcats just playing too good of basketball right now?
Tennessee Is Marked As Favorites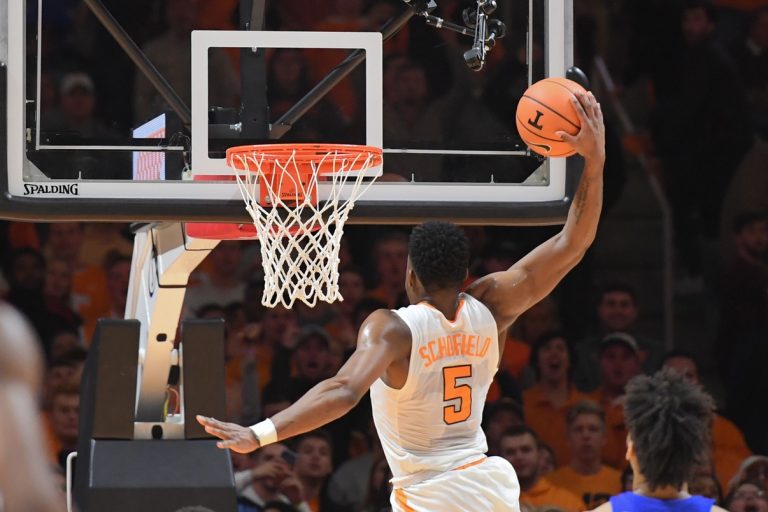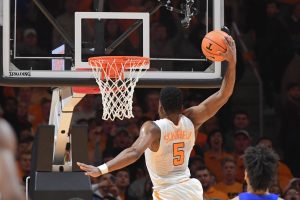 Even before Tennessee dismantled Arkansas by 18 points yesterday, Kentucky's Kevin Knox said he wanted a meeting with the Volunteers, who beat the Wildcats both times this season. It was a bold thing for Knox to request, especially since the Volunteers defense has been especially swarming to him – holding the freshman to 4-20 shooting on the season with just 16 total points. In fact Tennessee's 61-59 win in Lexington was their first there since 2006 and it was the only time this year that the Wildcats didn't break 60 points scored.
The 3/11 SEC championship game free pick is a very interesting contradiction. On one hand you have the Kentucky Wildcats who have won three straight tournament titles – but start five freshman. Tennessee on the other hand is making their first finals appearance since 2009 but does have a more veteran team with two juniors and three sophomores in the starting lineup. That lineup includes the duo of Grant Williams and Admiral Schofield who Kentucky has had a hard time dealing with. Schofield has 32 points and 15 rebounds vs the Cats this year while Williams has put up 28 and 11.
3/11 SEC Championship Game Free Pick Betting
You really couldn't blame anybody for taking either side in today's game. On one hand the Wildcats have won 11 straight conference tournament games but on the other Tennessee just matches up well with them having taken both games during the regular season. The line opened as a TEN PK but has gone to TEN -1.5. Bettors are basically split with 52% liking Kentucky. The Wildcats are 1-5 ATS their last six meetings but this looks like a Kentucky team that is about ready to go on a run starting next week in the NCAAs.
Free Pick: Kentucky Wildcats +1.5