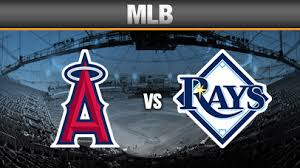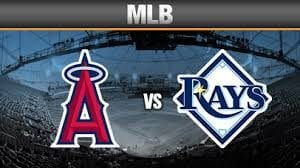 The Tampa Bay Rays (49-43 Overall, 22-24 Away) have been on a roll and have managed to close within 2.5 games of the AL East-leading Boston Red Sox. They play the third and final game of their three-game, weekend series with the Los Angeles Angels (45-49 Overall, 23-21 Home) today. The Angels, who are fourth in the AL West and 17.5 games out of first-place, lost the first two games of this weekend series. The Rays are seven and three for their last 10 games and have won four straight. On the other hand, the Angels have gone three and seven of the team's past 10, and they have lost two straight. Our Rays play Angels 2017 MLB free pick has Tampa Bay at -145 and LA at +136.
Pitching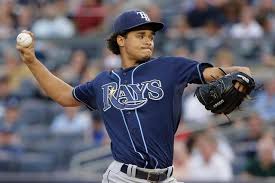 The Rays' Chris Archer (7-5, 3.95 ERA) is the main man when it comes to starters. He's been ultra dependable, posting a WHIP of 1.20, while averaging 9.5 strikeouts every nine innings. He is a major workhorse, as in 19 starts he's tossed six or more innings 16 times, given up three runs or less 13 times, and tossing 100-pitches or more in 18 starts. In his starts, Tampa Bay has gone 12-7. Versus the Angels, Archer has made six career starts, posting a 5-1 record while posting a 2.48 ERA. In four of his six starts, he's allowed one run or less. In 2015, he tossed a 15-strikeout game against LA.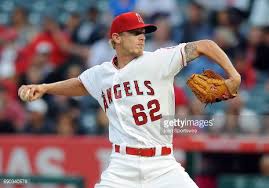 Parker Bridwell (3-1, 3.24 ERA) has never pitched against Tampa Bay. Today, he makes his sixth MLB start. Basically, this game is a tryout for a starting spot with the Angels. He came to LA from the Baltimore Orioles in April and got the chance to make an emergency start. In four of his five past starts, he's pitched six innings.
Hitting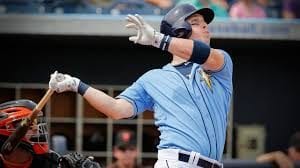 The Rays bring a .257 BA to this game, which is 14th in MLB. This is a team with power, as their 136 homers place them fourth in baseball. Their 421 RBI is 11th in the majors. Corey Dickerson (.315 BA, 42 RBI, 17 HR), Steven Souza Jr. (.268 BA, 57 RBI, 18 HR) and Evan Longoria (.261 BA, 55 RBI, 13 HR) are all major contributors on offense.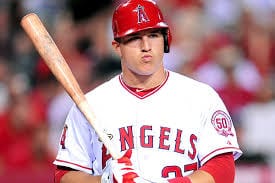 The Angeles are 24th in RBI with 357, 25th in homers with 97, and 27th in batting average at .240. Mike Trout (.339 BA, 36 RBI, 16 HR) is back and hitting well. Yunel Escobar (.287 BA, 25 RBI, 6 HR) is one of the team's top offensive weapons, while Albert Pujols (.241 BA, 55 RBI, 14 HR) is still a major contributor. Andrelton Simmons leads the team in doubles with 22.
Rays Play Angels 2017 MLB Free Pick
The Rays can sweep the Angels today, and they have a decent shot at doing so. However, the Angels do have a decent offense especially with Trout coming back. Still, we like Archer in this one. Our Rays play Angels 2017 MLB free pick is Tampa Bay at -145. The first pitch will be tossed at 3:35 p.m. E.T.
Rays Play Angels 2017 MLB Free Pick: Tampa Bay at -145