Free Expert Sports Picks
Tuesday May 19th KBO Betting Guide
11 to 12 Games Under the Belt for the '20 Korean Baseball Season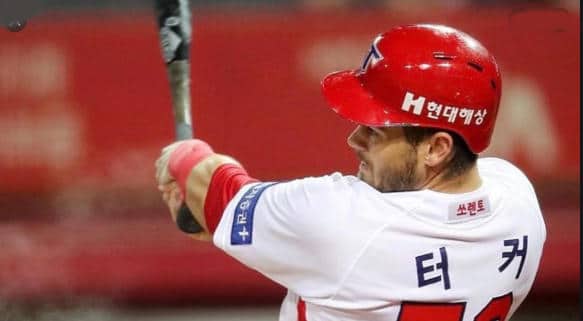 As more sports leagues around the globe start to unveil their post-Covid reopening plans, the Korean Baseball Organization surges into their 3rd week of action. May 19th KBO betting sees the series' shift once again.
Headlining this week's games are last year's defending champion Doosan matching up with the runaway 10-1 NC Dinos. That game will be the live ESPN broadcast at 5:30 AM EST so it's worth getting up early / staying up late.
NC Dinos (-115) vs. Doosan Bears (-120) O10
There's good value on both squads here as NC is riding a 6-game win streak into May 19th KBO betting. Doosan has also been climbing the ranks as of late and now sits just 3.0 GB from the Dinos for 1st place. The Bears have gone 7-3 since an opening day loss to LG and Jose Fernandez continues to power the offense with a league leading .479 BA.
Mike Wright goes for NC after recording a ND last time out despite allowing just 1 ER in 6 IP vs. KT. Wright has just a 2.45 ERA through his first two KBO starts. Lee Young-ha has been equally impressive in his two starts, giving up just 3 ER in 11-1/3 IP (2.45 ERA).
Pick: Under 10
Update: NC 5 Doosan 4
Hanwha Eagles (+135) vs. KT Wiz (-185) O9
The Hanwha Eagles continue to be one of the lower scoring teams in the KBO, They scored just 8 runs last series vs. Lotte, but still managed to take 2 of 3. Low offensive production isn't a good thing heading into a series with KT, who has scored 9+ runs in three straight.
KT had dropped three straight 1-run decisions prior to the sweep over Samsung. The Wiz are big favorites behind William Cuevas bounced back last start vs. a solid NC offense, giving up just 1 ER in 6 IP. He was rocked for 6 ER in the debut. KT goes with Jang Shi-hwan who has allowed 5 ER total in two starts.
Pick: KT Wiz -1 (-140)
Update: KT 13 Hanwha 11
LG Twins (-145) vs. Samsung Lions (+105) O9.5
LG is coming off a loss on Sunday to Kiwoom (9-4) but that was also coming off a doubleheader sweep of the Heroes on Saturday. Prior to that loss, the Twins had rattled off six straight, five of which came by at least 2 runs. The Twins face a Samsung team that just gave up 33 runs over a three game sweep at the hands of KT.
Lim Chan-gyu gets the start for the Twins looking to build on a successful '20 debut in which he gave up just 1 ER over 6 IP to SK on 5/13. Samsung starter David Buchanan also has momentum though after allowing 0 ER in 7 IP to Kiwoom his last time out.
Pick: LG Twins -1 (-110)
Update: LG 10 Samsung 6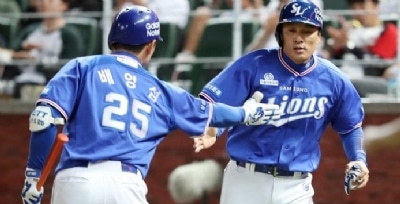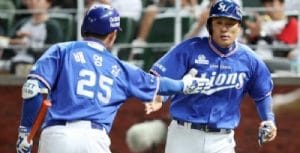 Lotte Giants (-140) vs. Kia Tigers (EVEN) O10.5
Would the real Lotte Giants please step up? Lotte started the season 5-0 but has gone just 2-4 since. Most people assume the 2019 last place Giants are just rounding back to form after a shocking first week. Nonetheless, Lotte is favored in May 19th KBO betting over a Kia team that has Preston Tucker (5 HR, 20 RBI) but not much else.
Oddsmakers are expecting some runs Tuesday with a total of 10.5. Lotte starter is 19-year-old Seo Jun-won who has been hit or miss while allowing 0 ER his first start but 5 in 5 IP last time out vs. Doosan. Kia goes with Lee Min-woo who has allowed 3+ ER in each of his first two starts while not getting out of the 6th inning.
Pick: Kia Tigers (Even)
Update: Kia 9 Lotte 2
SK Wyverns (+140) vs. Kiwoom Heroes (-200) O8.5
SK still can't break out of their early season funk after a 9th straight loss Sunday. The Wyverns gave up 6+ runs in 4 of their 6 games last week and are mired in last place with a dismal 1-10 record. Kiwoom doesn't exactly come into the May 19th KBO betting spot on a hot streak though as they were just 1-4 last week.
The Heroes did halt a 6-game win streak of the LG Twins on Sunday however. Kiwoom was held to 3 runs or less in 3 of 5 games last week which bodes well for SK starter Ricardo Pinto who has a 3.18 ERA in two starts this year. Kiwoom goes with Choi Won-tae who has allowed 2 ER in each of his two starts in 2020.
Pick: Under 8.5
Update: SK 6 Kiwoom 11