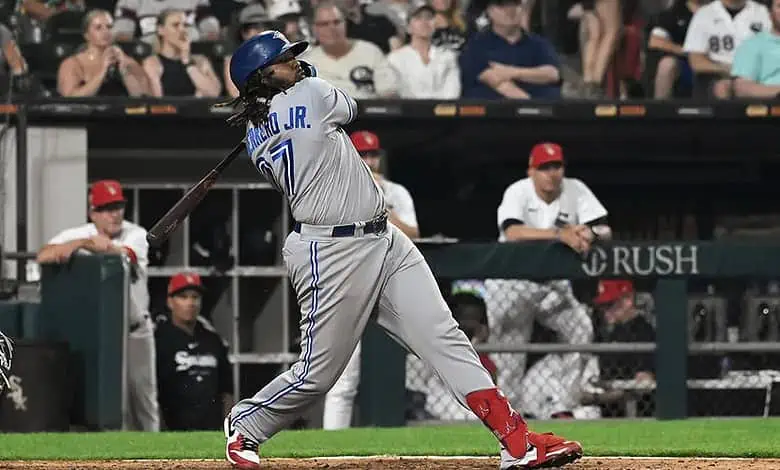 Toronto has already clinched the season series against Chicago heading into the July 5th Blue Jays at White Sox betting matchup. The Jays swept the South Siders at the end of April and took Tuesday's opener 4-3 for their fifth straight victory over the White Sox dating back to last season.
The Blue Jays won as -121 favorites in the opener, and see a similar -120 price tag for game two. Toronto was swept at home last series by the Red Sox, so they aren't quite out of the woods yet after Tuesday's win. That being said Chicago just lost two of three at Oakland over the weekend, and even though the A's are playing better lately they still have the fewest wins in baseball.
Why the Blue Jays Have Value Wednesday
First off Toronto is two wins away from a perfect season against the White Sox. In late April they beat Chicago over a three game set 5-2, 7-0, and 8-0 coming off a 4-2 mark against the Sox last season. Basically the Blue Jays have had Chicago's number over the last two seasons and that continued on Tuesday in a 4-3 win powered by an 8th inning 2-run HR off the bat of Vlad Guerrero, Jr.
The way Guerrero, Jr. is hitting the ball lately automatically gives Toronto some value in the July 5th Blue Jays at White Sox betting matchup. Guerrero, Jr. has hit 4 HRs over his last 10 games but is also hitting just .200 against Sox starter Lance Lynn. Brandon Belt (7-18, .389) and Kevin Kiermaier (4-9, .444) have both had success against the Chicago pitcher.
Jose Berrios (8-6, 3.74) makes his first start of July on Wednesday after Toronto went 5-2 when he was on the mound in June. Berrios also threw 7.0 IP of shutout ball against the White Sox at the end of April.
Why the White Sox Have Value on Wednesday
The Sox didn't do much against Berrios earlier this season, but they do have a matchup advantage in the Toronto starters splits. Berrios is much better at home (2.98) than on the road (4.30) and has had some struggles in night games (4.29) compared to his four day starts (1.93).
Chicago could have gotten their first win against Toronto on Tuesday if not for the late Guerrero, Jr. HR on Tuesday. Tim Anderson and Eloy Jimenez both had 2-hit games and Luis Robert hit his 25th HR which is the 3rd most in the majors. Andrew Benintendi has had some success against Berrios in the past going 10-27 with 4 XB hits.
Lynn (5-8, 6.47 ERA) gave up at least 3 ER in all five of his starts last month, but Chicago managed to go 3-2 over that span. Berrios has also surrendered 11 ER over his last three starts though, so maybe the best approach for the White Sox on Wednesday is to come out on top in a high scoring game.
Free July 5th Blue Jays at White Sox Betting Pick
It's hard to overlook Toronto's success against Chicago over the last two seasons, and the -120 price tag isn't bad on the Blue Jays. Lynn is going to give up some runs – that's a given – but Chicago's offense has also scored at least 6 runs in four of their last six so the play here is on the total.
Free Pick: Over 9