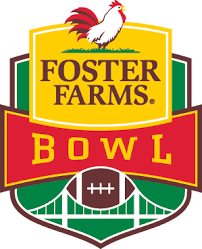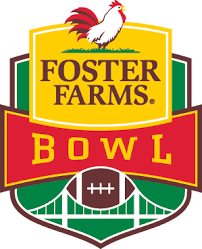 It's our 2016 Foster Farms Bowl free pick, which features the Indiana Hoosiers vs. # 19 Utah Utes. For the Hoosiers, who have not won a bowl games since 1991, they'll be going it without head coach Kevin Wilson who resigned on Dec. 1. The Utes looked like they might be contenders for a more prestigious bowl berth until they suffered two late-season losses. They're here instead.
The Indiana Hoosiers (6-6 Overall, 4-5 Big Ten Conference) finished fourth in the Big Ten East, which was won by Penn State. The Hoosiers had a stop and start type of season that included three straight games with top 20 teams and three straight losses. Those teams were #17 Missouri State 24-21, #2 Ohio State 38-17, and #10 Nebraska 27-22. They then lost to Northwestern before going 3-2 in their final five games.
The #19 Utah Utes (8-4 Overall, 5-4 PAC-12 Conference) had hoped to do better than third in the PAC-12 South. Utah started the season winning four straight. After losing 28-23 to California, they reeled off two more wins. Unfortunately, in their final four games, they were 1-3, which included losing their final two games to Oregon 30-28 and #9 Colorado 27-22.
Indiana Hoosiers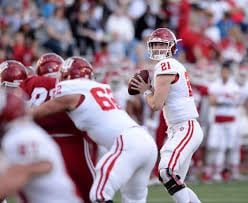 The Indiana attack is not overpowering. Scoring an average of 25.8 PPG, Indiana passes a lot. QB Richard Lagow (59.8 COMP%, 18 TDs, 16 INTs) has tossed too many picks. In order to generate some offense, he'll need to connect with top receiver Nick Westbrook (49 REC, 915 YDs, 18.7 AVG, 5 TDs) a lot. RB Devine Redding (236 ATT, 1,050 YDs, 4.4 AVG, 6 TDs) leads the team in rushing. The team's red zone success rate is low at 71.11%.
Indiana is allowing opponents on average 27.3 PPG. They bring 28 sacks and 89 TFL. Plus, they've made a dozen picks and have defended 63 passes. The Hoosiers also have 28 QB hurries and nine forced fumbles. Two areas of concern are their turnover differential, which is minus seven, and red zone defense, which is at 89.74%.
Utah Utes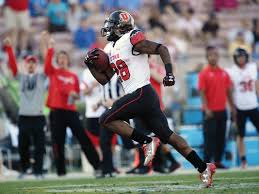 Dynamic running back Joe Williams (184 ATT, 1,185 YDs, 6.4 AVG, 9 TDs) anchors the Utah offense, which is averaging 30.2 PPG. Williams scan easily accumulate 200 to 300 yards in a game. QB Troy Williams (53.4 COMP%, 15 TDs, 7 INTs), who has rushed for five scores, will be throwing primarily to Tim Patrick (43 REC, 684 YDs, 15.9 AVG, 5 TDs).
The Utah defense is holding clubs to 23.9 PPG. With 95 TFL, they are tough on the run. They also have an excellent pass rush and have recorded 40 sacks. The secondary has broken up 44 passes and grabbed 17 interceptions. They've posted 15 forced fumbles and are plus seven in turnover margin.
2016 Foster Farms Bowl Free Pick
We really like what Utah brings to the field on defense as well as what looks like a fairly stable offense. We're taking the Utes in our 2016 Foster Farms Bowl free pick. They are at minus 5.5. We're also going with the under at 54.5.
The Foster Farms Bowl will be played at 8:30 p.m ET on Dec. 28 at Levi's Stadium, Santa Clara, CA. It will be aired on Fox.
2016 Foster Farms Bowl Free Pick: Utah at -5.5 and under 54.4