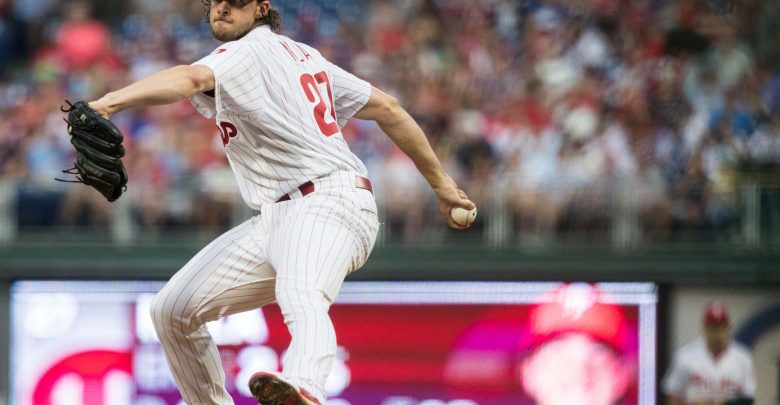 Both Boston and Philadelphia sit atop their respective divisions, but are trending in opposite directions after their weekend series'. The Phillies lost 3 of 4 in Cincinnati including three straight whereas the Red Sox won 3 of 4 in Minnesota and are riding a 3-game victory streak. There's a great pitching matchup (potentially) on tap for the July 30th MLB free pick and the Sox are huge favorites as expected (BOS -145). Can Philadelphia (PHI +135) steal one at Fenway and get back on track or is the Boston run line a better wager?
Phillies Offense Sputtering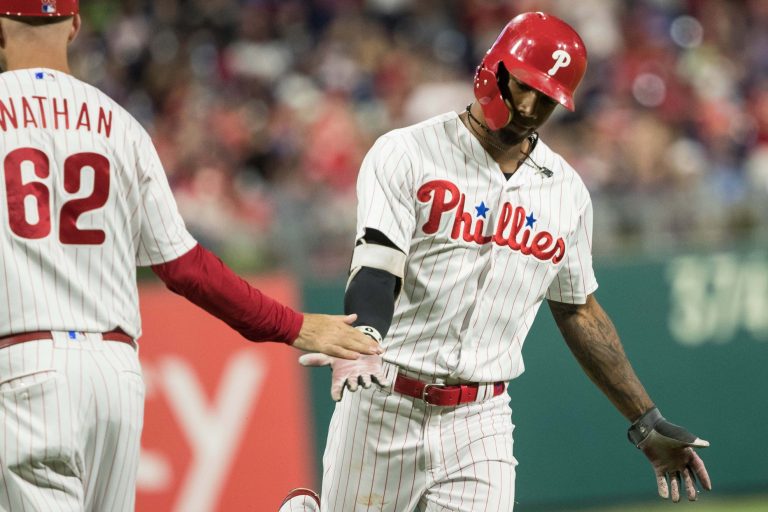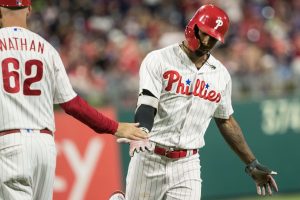 In a 5 game span from July 22nd to July 26th the Phillies offense was rolling, putting up 34 total runs. They have fizzled out a bit over the weekend however posting just 2 runs on 12 hits in the last two games. Only five Philadelphia batters have ever faced tonight's Boston starter David Price- but four of them are hitting over .300 against the Red Sox lefty. There's always potential fora Phillies offensive breakout in the July 30th MLB free pick as well. Rhys Hoskins has 7HR in his last 9 games and Nick Williams has 3HR and a .361 average over that same span.
No matter who the opponent, Philadelphia is a great bet when Aaron Nola (12-3, 2.42 ERA) gets the start. As an example of how great the 2018 campaign has been going for Nola, his last outing of 3ER over 5.0 IP is largely considered a disappointment. In the 5 starts prior Nola allowed just 6ER total (33.2 IP) and completed at least the 7th inning three times. The Phillies are 14-3 overall in Nola's last 17 starts, are 6-1 in his last 7 on 5 days rest, and have won four straight when Nola takes the hill against a team with a winning record.
Boston Aims to Keep Raking at Fenway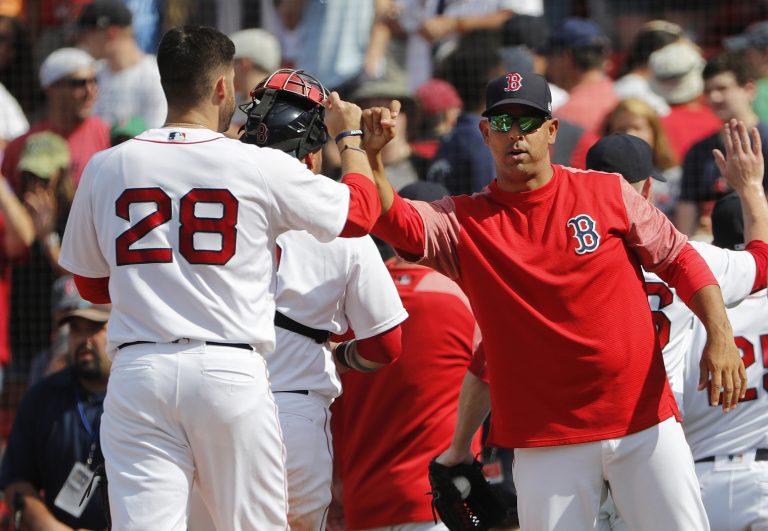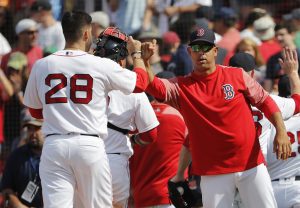 The Red Sox have opened up a 5.5 game lead over New York in the AL East due largely in part to their 37-14 record at Fenway this season. The Red Sox are 5-1 in their last 6 home games vs. a team with a losing road record. Only two Boston batters have ever faced Nola, but those two are also on fire over the past week. Eduardo Nunez is 0-3 vs. Nola, but has a .389 average in his last 5 games. J.D. Martinez is 1-3 with 2 K's vs. the Phillies starter, but has hit 3HR and has batted .333 the last 7 games. Overall the Red Sox have the #1 offense in baseball which makes the July 30th MLB free pick vs. Aaron Nola very interesting.
There's great value in the Boston run line on Monday night (-1.5, +133) as the Red Sox are 5-0 in David Price's (11-6, 4.17 ERA) last five starts at Fenway. The Red Sox have gone 11-2 overall the last 13 times Price takes the bump and Philly is just 2-5 in their last 7 starts vs. a LH pitcher. Price had three shaky starts before the all-star break (14.2 IP, 15ER allowed) but bounced back with 6.1 IP of shutout ball last time out vs. Detroit.
July 30th MLB Free Pick Betting
As expected there's a lot of public action on Boston as they are riding a 3-game win streak opposed to Philadelphia dropping three in a row. It's hard to go against the Phillies when they send Nola to the mound – but at the same time how can you bet against Boston at Fenway Park this season? What tonight should produce is a solid pitching matchup, despite the fact that the wind is blowing out to left at 8 MPH. Therefore a low scoring affair is the look.
Free Pick: Philadelphia Phillies / Boston Red Sox "Under" 9