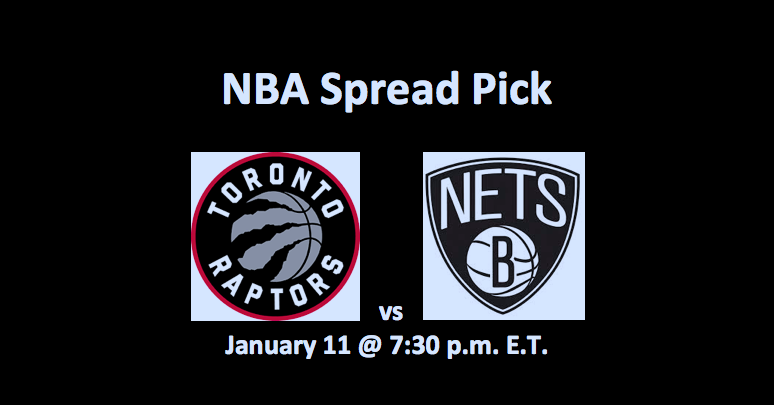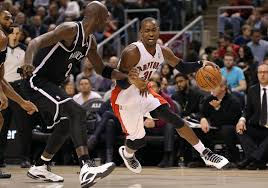 Our Toronto vs Brooklyn pick is the story of one team near the top of their game and another finding their way into the upper half of the NBA East. The Brooklyn Nets (21-22 Overall, 10-11 Away) come to this game having won six of their last 10 games. They are seventh in the conference and fourth in the Atlantic Division. The Toronto Raptors (31-12 Overall, 17-4 Home) sit on top of the Eastern Conference and are first in the Atlantic Division. They've won three games in a row and are 7-3 for their last 10. Our Jan 11 Toronto vs Brooklyn pick has the Raptors at -10.0. The games is slated to start at 7:30 pm ET.
Counting Stats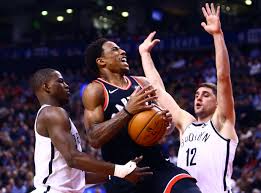 Our Toronto vs Brooklyn preview notes that the Raptors are scoring just 2.3 more points per game than the Nets. Toronto is putting in 113.2 PPG while allowing opponents 107.9, That makes their PF/PA differential +5.3. At the same time, the Nets are averaging 110.9 PPG and giving up 111.3 PPG. Their differential comes in at -0.4 PPG.
The Raptors top the Nets is all scoring areas except to three-point completions. The visitors are putting in 36.0% of their three-point attempts, while the home team is good on 34.4%. After that, it's all Toronto. Field goals come in at 47.5%-to-45.4%, free throws at 80.4%-to-75.2%, and two-point shots at 55.1%-to-51.4%.
Edge: Toronto
Players to Watch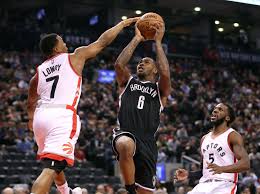 The Toronto inside game is suffering due to the injury to center Jonas Valanciunas, while the Brooklyn outside game has to be adjusted due to Caris LeVert being hurt. Valanciunas was averaging 12.8 PPG and 7.2 PPG. Brooklyn's LeVert is a major loss. Over 14 games, before he was lost to injury, he was averaging over 18.4 PPG.
The Nets will rely on point guards D'Angelo Russell and Spencer Dinwiddie to produce points. Russell is averaging 18.2 PPG and 6.3 APG and Dinwiddie has been good for 17.1 PPG and 5.1 APG. They are dangerous players. Center Jarrett Allen leads the team in rebounds with 8.2 RPG. while averaging 11,6 PPG.
Our Toronto vs Brooklyn pick notes that the Raptors are loaded. Forwards Kawhi Leonard (27.3 PPG, 7.8 RPG, 50.2 FG%), Serge Ibaka (15.1 PPG, 7.3 RPG, 53.6 FG%), and Pascal Siakam (15.0 PPG, 6.6 RPG, 57.7 FG%) offer premium scoring, rebounding, and defensive chops. PG Kyle Lowry, who scoring 14.4 PPG, is averaging 9.6 APG. Plus, the Raptors have a deep bench.
Our Toronto vs Brooklyn preview likes the Toronto personnel in this matchup. They are superior point producers and are exceptionally efficient.
Edge: Toronto
Keys to the Game
Here how our Toronto vs Brooklyn pick sees the essentials of this game and important aspects.
Both teams can score
Toronto D outperforms Brooklyn's
Nets struggling to get to .500
Raptors offense top-notch
First meeting of season, Nets won 106-105 in IT
Edge: Toronto
Our Toronto vs Brooklyn Pick
Our Toronto vs Brooklyn preview likes the Raptors to win. But we don't think they will beat the 10-point spread. Brooklyn has tended to cover against Toronto, and the Raptors have a tough time covering at home. Our Toronto vs Brooklyn pick is the Nets at +10.0. Looking for a NCAAM game to bet on? See our Indiana and Maryland Big 10 spread pick. Check out our Purdue at Wisconsin Big 10 free pick. That game tips off at 9 pm ET.
Summary Toronto vs Brooklyn Pick: Brooklyn Nets at +10.0