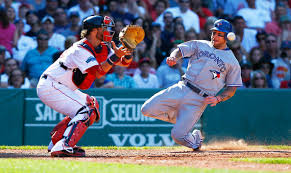 Our Toronto Blue Jays vs Boston Red Sox preview and pick for 4/21/19 has the Sox favored. The Toronto Blue Jays come to this game having dropped the first of three games in this series and after winning four of their last 10 games. Thus far this season, the Red Sox, who are 7-3 for their past 10 contests, have won two and lost one to the Blue Jays.
In terms of the standings in the AL East, the Boston Red Sox are (25-22 Overall, 12-12 Away) in third place, 4.0 games behind the league-leading Tampa Bay Rays and 3.5 games behind the second-place Yankees. The fourth-place Toronto Blue Jays (19-28 Overall, 8-14 Home) are 10.0 games out of first. This game will be played on Tuesday at Rogers Stadium in Toronto. The game is scheduled to start at 7:07 pm ET. The Red Sox are -140 while the Jays are +131.
Toronto Blue Jays vs Boston Red Sox Preview – Pitching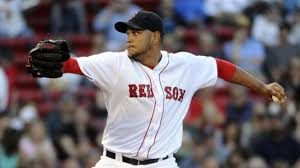 The Red Sox send lefty Eduardo Rodriguez (4-2W/L, 4.29 ERA, 1.43 WHIP) to the mound. After a shaky first week or so at the beginning of the season, where he lost his first two starts, giving up 11 earned runs over 16 innings, Rodriguez has found his footing. Since April 12, he is 4-0-3. The Red Sox have won all of those seven games that Rodriguez has started. On May 4 against the Chicago White Sox, he went six innings, allowing one run on six hits while striking out six and walking two. In his last outing, which resulted in a win for the BoSox and a no-decision for Rodriguez, the lefty allowed five runs on nine hits over six innings. However, the he struck out 10 in that game and walked one.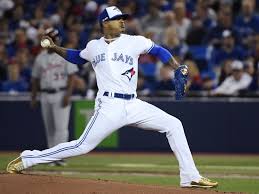 Righty Marcus Stroman (1-6 W/L, 2.95 ERA, 1.29 WHIP), who secured his one win on April 19 against Oakland when he pitched eight innings and allowed one run on six hits while striking out six and walking one, starts for the Jays. Since that win, he is 0-3-2. His last two starts have been against the Chicago White Sox. In those games, where he lost one and got a no-decision in the other, Stroman pitched a total of 12.1 innings, allowing six runs on 15 hits. He struck out 10 and walked one. The Blue Jays lost both contests, 7-2 and 4-2. In the eight Blue Jay losses that Stroman has started, his team has averaged just 1.63 runs per game. In the two games where he's taken the mound, and they've won, Toronto has averaged 4.5 runs per game. This team's bats have been dormant as of late.
Jays vs Sox Offense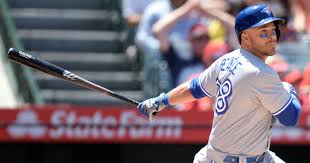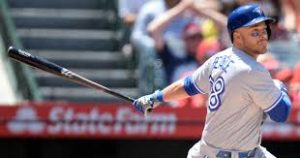 In their first game of this series, Toronto's offense was lethargic. In Monday's game, the jays managed just three hits and two runs against BoSox pitchers. Justin Smoak, who's hitting just .218, was 1-4 at the plate. The other two hits were by Billy McKinney, who had three at bats, and Luke Maile, who also came to the plate three times. As a team, the Jays are batting just .217.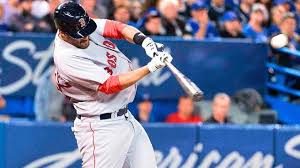 The Red Sox hitters smacked a total of four homers against Blue Jay pitchers. In yesterday's game, Mitch Moreland's bat came aiive. Moreland, who's batting .239, went 3-5 and scored three times. Xander Bogaerts, who was also three-for-five, had three RBI, three hits, and one homer. Rafael Devers went 2-5 at the plate, scoring three runs, driving in three, and smacking a round tripper. If the Red Sox can keep the attack up today, there's a solid chance they will win.
Toronto Blue Jays vs Boston Red Sox Preview – Moneyline Pick
Our Toronto Blue Jays vs Boston Red Sox preview and moneyline pick notes that as a team, the Red Sox are batting a solid .257. That is 40 points better than the Blue Jays. Since the middle of April, Red Sox starter Rodriguez has pitched well and received good run support. Stroman, who will be on the mound for Toronto, has done well on the mound, but has received very little run support. These two divergent pitching scenarios could play out today. We expect that they will. We like the Red Sox at -140.
Summary Moneyline Pick – Our Toronto Blue Jays vs Boston Red Sox Preview
Boston Red Sox Preview moneyline pick at -140