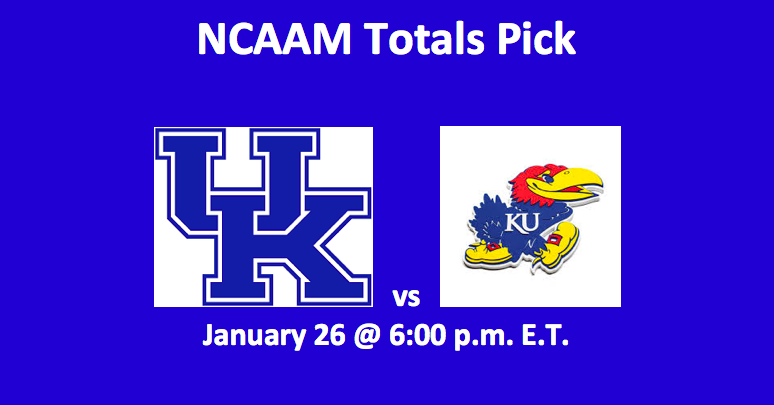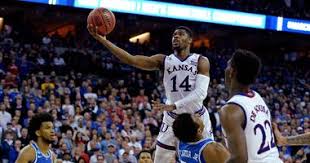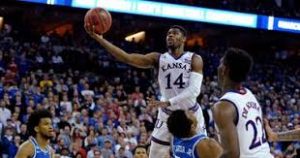 The SEC's third-place team, the #8 Kentucky Wildcats (15-3 Overall, 12-2 Home), welcome the top team in the Big 12, the #9 Kansas Jayhawks (16-3 Overall, 1-3 Away) for a 6:00 pm ET tipoff. The game will be played at the Rupp Arena in Lexington, KY. Our NCAAM Kentucky vs Kansas totals pick has the over/under at 144.5. Although trends have indicated that this game should go under, we think that other factors, related specifically to today's matchup may push the totals for this contest into the over column. Here's our take on Kentucky vs Kansas totals.
PF vs PA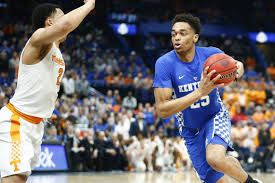 We're going to start with some very basic stats. The Jayhawks are averaging 78.1 PPG and the Wildcats have been good for 80.0 PPG. Kansas is holding teams to 70.2 PPG and Kentucky is keeping opponents at 67.5 PPG. We don't expect either team in this game to be able to curtail scoring enough to keep opponent points at or under their average PA. We expect that the Wildcats will score around 78 points and the Jayhawks 71. If that's the case, we've hit the over.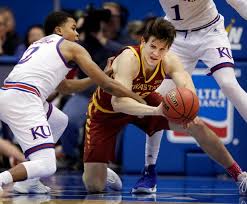 These are two productive offenses. Each team has four starters who every night are capable of scoring in double digits. Those four starters for Kansas are averaging 14 PPG each or a total of 56 PPG. The four Kentucky starters are averaging 14 PPG each or 56 PPG. The sum of those average points per game comes to 112. Each team needs 17 more points to hit the over. That can be taken care of by each team's fifth man and a point or two off the bench.
Edge: Over
Home vs Away Points and What's at Stake
The Wildcats are averaging 81.7 PPG at home. The Jayhawks have been good for an average of 68.3 PPG when playing away. Adding those two stats together gets us to 150 points, which is well over. Then there's the importance of the game. This contest is an inter-conference showcase that will help to determine, at least in some people's minds, which team is actually a national contender. We expect players to be on their game, especially on offense.
Edge: Over
NCAAM Kentucky vs Kansas Totals – Three Keys
Offensive rebounding – both teams are solid with the Cats averaging 12 per game and Hawks 10.2 per game. Those ORBs will generate more chances to score.
Each team is hitting 48% of their shots. If they can equal or better than, the score will go over.
Also, the combined average of points made from the field by both teams is 115.9 Plus, the combined average free throws made by both teams add 32.2 more points to that total. That's good for 148.1 PPG generated by both teams. That's good for the over.
Edge: Over
Our Jayhawks at Wildcats Totals Projection
All and all, we do expect this game to go over. There's too much at stake for either of these offenses to be shutdown. Our NCAAM Kentucky vs Kansas totals pick is over at 144.5. Also, be sure to see our Tennessee versus West Virginia pick. Also, we have the spread pick on this Kansas and Kentucky matchup.
Summary NCAAM Kansas at Kentucky Over/Under Pick – Over 144.5