Free Expert Sports Picks
Thursday May 21st KBO Betting Guide
After High Scores Tuesday and a Low Scoring Wednesday - What Lies Ahead?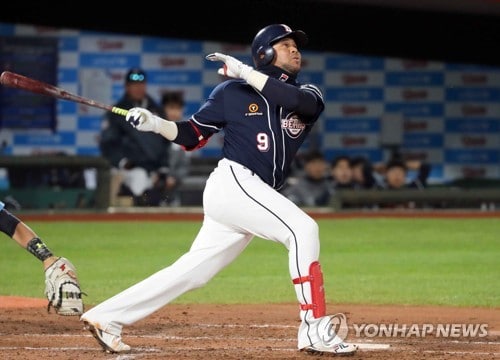 Thursday May 21st KBO betting is going to be an interesting one based on how the last two nights have went. Seven teams scored at least 6 runs on Tuesday but Wednesday's games saw 7 teams score 3 or less. Is pitching coming around after most hurlers have two starts under their belt now? Let's check it out.
NC Dinos (-135) vs. Doosan Bears (-105) O10.5 ESPN
The NC Dinos suffered just their 2nd loss of the season on Wednesday, falling in a close 1-2 defeat to Doosan. May 21st KBO betting could really go either way to wrap up the series. NC won 5-4 on Tuesday so taking a run (either side) doesn't seem like a bad play.
The pitching matchup is pretty even for this one. NC starter Lee Jae-hak is coming off 1ER allowed but against a very bad SK offense. The 29-year-old allowed 4ER in 5-1/3 in his '20 debut. Doosan's Yu Hui-kwan threw 5IP of 0ER ball last time out but surrendered 5 on 10 hits in his first outing.
Pick: Doosan +1.0 (-140)
Update: NC 12 Doosan 6
Hanwha Eagles (+150) vs. KT Wiz (-210) O10.5
KT is a huge favorite on Thursday and why not? The Wiz are just 6-7 on the season but have put have outscored Hanwha 21-12 in taking the first two games of the series. Hanwha simply doesn't have the offense to contend here despite scoring 11 in Tuesday's loss.
Hanwha does have a chance Thursday with Kim Ee-whan on the bump. The 19-year-old has allowed just a single run in each of his '20 starts. KT starts 18-year-old So Hyeong-jun who has given up 2 ER in each of his first two career KBO starts.
Pick: Under 10.5
Update: Hanwha 9 KT 4
LG Twins (-145) vs. Samsung Lions (+105) O11
LG suffered a hiccup on Wednesday, falling 1-3 to Samsung. The Twins had won 7 of 8 games prior while the Lions had lost four straight while giving up 39 runs in the process. The Twins did take the series opener 10-6, and oddsmakers are expecting more runs with an O/U of 11.
The Twins are in an interesting spot pitching-wise, going with Lee Min-ho who has made two appearances out of the bullpen this season while not allowing a run in 4IP. Is the unknown better than the known as Samsung trots out Won Tae-in who has allowed 7 ER in his last 2 starts (10IP).
Pick: LG -1.0 (-120)
Update: LG 2 Samsung 0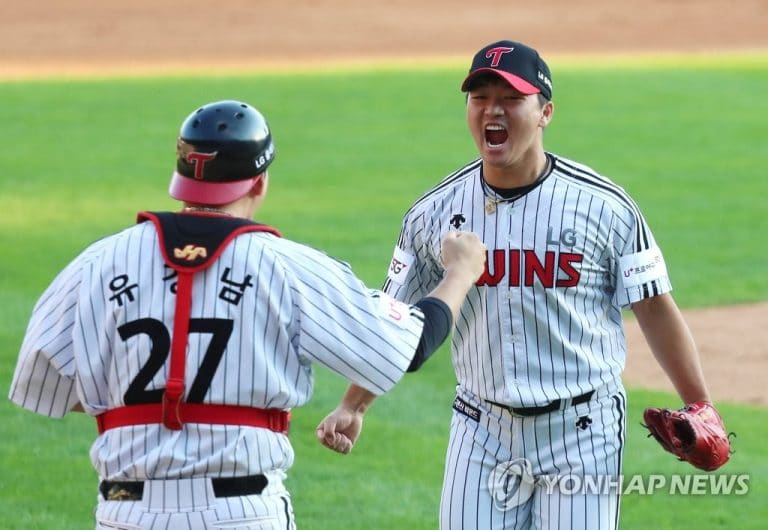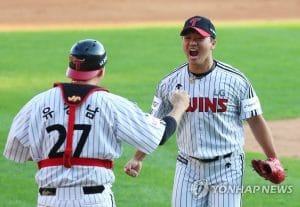 Lotte Giants (-150) vs. Kia Tigers (+105) O10.5
Oddsmakers aren't giving up on Lotte just yet, making them -150 favorites in May 21st KBO betting. The Giants had a great 5-0 start to the season, but are just 2-6 since then. That includes a 6-0 Kia win on Wednesday and a dominating 9-2 Tigers win on Tuesday. Hard not to like Kia on that fact alone, especially with the +105 line.
Pick: Kia Tigers +105
Update: Kia 6 Lotte 1
SK Wyverns (+135) vs. Kiwoom Heroes (-195) O9.5
SK shocked the world on Wednesday by scoring a 5-3 win over Kiwoom. Mind you, this is a Wyverns squad that is now just 2-11 on the year and had lost 10 straight prior to the win. Kiwoom on the other hand is in 4th in the KBO and won the series opener 11-6. With the Heroes being 1-4 last week though, all is not well for Son Heuk's team.
Thursday's matchup is tough to call but the pitching breakdown should help. SK starts Moon Seung-won who bounced back from 4ER allowed in 5-2/3 vs. Lotte to give up just 2 ER in 6 IP vs. NC last time out. Kiwoom's Han Hyun-hee is 1-0 on the young season but with a 4.09 ERA.
Pick: Under 9.5
Update: SK 8 Kiwoom 9