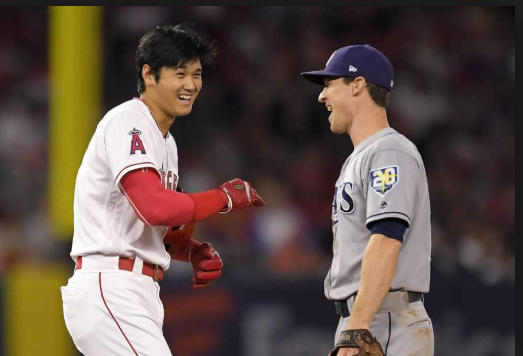 Two somewhat inconsistent pitchers square off in the June 13th MLB free betting pick when the Angels' Tyler Skaggs will match up with Tampa Bay's Ryan Yarbrough. For Skaggs, it's a performance issue that has been causing his inconsistency. For Yarbrough, it's trips back and forth to the minors as well as some time in the 'opener' role for Kevin Cash's squad. Oddsmakers have the Rays as big home favorites Thursday (TB -152) but does that O/U of 9 look tempting with better value?
Can Angels Keep Winning Streak Going on the Road?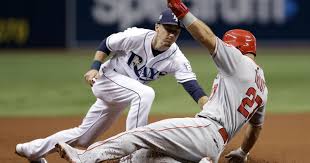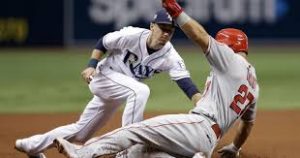 Los Angeles has rattled off consecutive 5-3 wins and against the Dodgers of all teams. The Angels go on the road in the June 13th MLB free betting pick for the first time in the past 8 games however. That being said, LAA is 5-2 in their last 7 games away from Angels Stadium and has also gone 6-2 in their last 8 vs. a LH pitcher. LA batters have minimal experience vs. Rays starter Ryan Yarbrough (20 AB) but Mike Trout has gone 3-5 with two doubles and a HR against him. Kole Calhoun also has 2 hits in 5AB including a HR vs. the Tampa Bay pitcher.
The Angels offense has two 4 run outputs as well as a 12 run scored game over their last 4 contests. What worries them on Thursday isn't the bats, it's Tyler Skaggs on the hill. The left hander has allowed 9 ER in his last two starts (11 IP). The Angels are also just 2-5 the last 7 times Skaggs takes the mound on the road. Skaggs did throw 5.2 IP of 3 hit ball vs. Texas on May 25th, but otherwise has given up at least 4ER in 4 of his 5 other most recent starts.
Tampa Bay Has 1st Place In Their Sites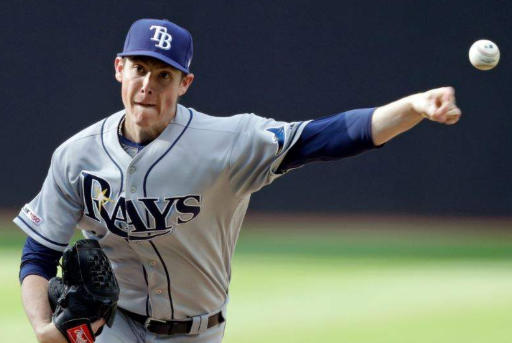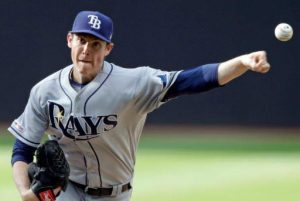 Despite losing two in a row and three of the last 5, the Rays are still just 0.5 GB from the Yankees in the AL East. Recently TB took 3 of 4 in Boston, but followed that up by dropping 2 of 3 to Oakland. The Rays managed just 2 runs despite getting 12 hits on Wednesday but had just 4 hits in Tuesday's series opener. Guillermo Heredia has gone 4-8 with two doubles and a HR vs. Skaggs. Overall the Tampa Bay roster has gone 11-37 with a .422 OBP vs. the Angels starter.
The Rays counter with Ryan Yarbrough in the June 13th MLB free betting pick. He worked primarily in the relief / opener role early in the season but has started in 3 of 4 games since being recalled from Triple A. The lefty has shown good endurance in those starts, throwing into the 7th in each of them. He did give up 7ER on 10 hits in a June 2nd start, but that was to the powerful Twins offense. The Angels have gone 11-20 (.550) as a team vs. the Rays starter however.
June 13th MLB Free Betting Pick
It's hard to see any value in Tampa Bay at -152 vs. an Angels offense that has a .550 batting average vs. their starting pitcher (granted in just 20 AB). At the same time, what's to think that Skaggs struggles are in the past for the Angels? It should be a stellar night for both offenses in this one.
MLB Free Pick: Angels / Mariners *Over* 9