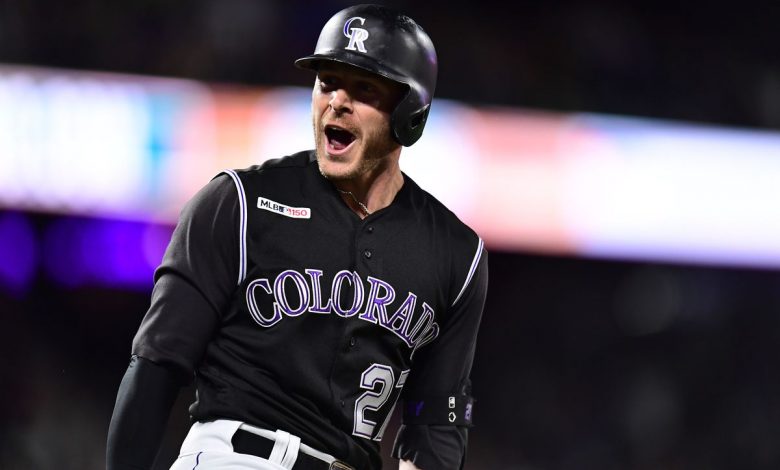 It's looking like a weird line for the Saturday August 8th Rockies at Mariners betting pick. 10-3 Colorado riding an 8-2 record over their last 10 is listed at -105 vs. 5-10 Seattle (-115). The Rockies won 8-4 in the series opener on Friday, doing so somehow as +115 underdogs.
The Rockies will be making a pitching change for this game as Ryan Castellani fills in for Chi Chi Gonzalez (biceps tendinitis). That shouldn't effect the line though as Seattle is doing the same, bringing Nick Margevicius from the bullpen to sub for Kendall Graveman (neck spasms). Let's break this one down and see if the bait is out:
Rockies Off to Great Start
Colorado knew they had to be great in this 60-game shortened season as all the pundits were basically handing the Dodgers the NL West prior to the startup. L.A. has been great at 10-4, but the Rockies look like they're in it for the long haul at 10-3 with a 0.5 game lead for 1st.
Colorado has been their usual great self on offense, knocking in 5.04 runs/game which is 2nd in MLB. Charlie Blackmon is raking with a .423 average and 3 HR while Trevor Story has 5 HRs which is tied for the 3rd most in the majors. Blackmon has gone 5-8 with 3HRs (!) vs. Margevicius.
Of course the big X-factor in August 8th Rockies at Mariners betting is pitcher Castellani. The 24-year-old is making his MLB debut but posted a 2.16 ERA in 5 games in the Arizona Fall League in 2019. The right-hander will be facing a Seattle team that is 20th in runs/game and 18th in team batting average.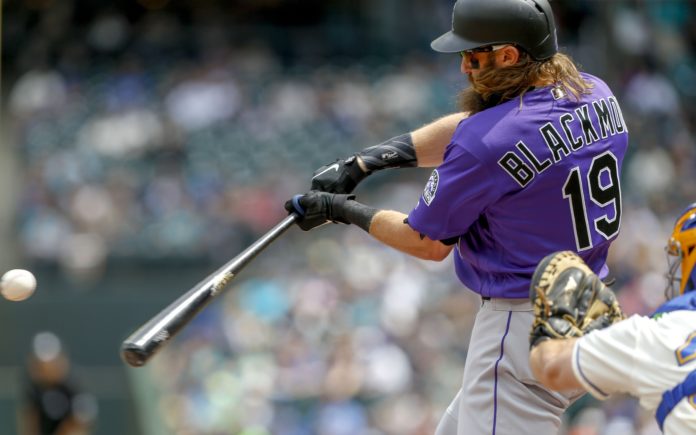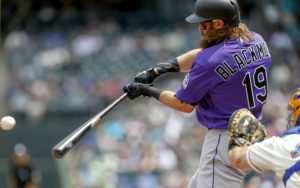 Mariners Worth Backing?
Seattle was able to steal a game in their series vs. the Angels but have otherwise dropped 7 of their last 8. That includes Friday's series opening 8-4 defeat to the Rockies in which Colorado scored 6 runs in the 6th inning or later.
Seattle was a -124 underdog on Friday, which was kind of dumbfounding. Saturday's game looks like another head-turner with the Mariners listed with -115 odds. It's obvious that one of these games over the weekend is going to go Seattle's way and up against the rookie pitcher Castellani could be that time.
Do you take the unknown of Castellani vs. the known of Margevicius though? The 2nd year player had a 6.79 ERA before being moved to the bullpen but that number has dropped only slightly to 5.40 this season. The left-hander gave up 2 ER in 2.0 IP of relief last time out vs. Oakland and has allowed a long ball in each of his last two.
Margevicius was with San Diego last season so actually saw Colorado three times. He allowed 5ER, 5ER, and 9 ER in those outings though for an 0-2 record and a 16.55 ERA vs. the Rockies in 2019. That's not good.
August 8th Rockies at Mariners Betting Pick
Colorado is licking their chops at seeing Margevicius on Saturday after totally abusing him in 2019. Blackmon's .625 career average vs. the Seattle starter with 3HR and 6 RBI in 8 AB is almost incentive enough to back Colorado here. If this line is a trap, at least it's not an expensive one at -105.
Pick: Rockies -105