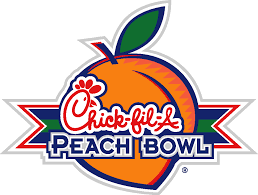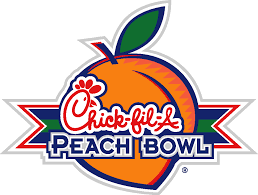 The #4 Washington Huskies play the #1 Alabama Crimson Tide for our 2016 Chick-fil-A Peach Bowl free pick. The Huskies come to the College Football Playoff semifinal at the Chick-fil-A Peach Bowl as the champs of the PAC-12. They're the fourth seed. The #1 Crimson Tide took the SEC and are undefeated. They're favored to win the national title.
The #4 Washington Huskies (12-1 Overall, 8-1 PAC-12) had a tough roster of games that include five nationally ranked teams. They beat four of them, which included Stanford, Utah, Washington State, and Colorado. Their one loss was to #20 USC 20-13.
For the #1 Alabama Crimson Tide (13-0 Overall, 8-0 SEC) it was one nationally ranked team after another. Of their 13 games, eight were against ranked clubs. They started the season hammering #20 USC, the one team to which Washington lost, 52-6. Their final game, which was for the SEC title, saw them beat #15 Florida 54-16.
#4 Washington Huskies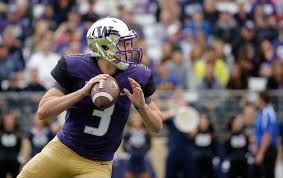 The Washington Huskies are scoring on average 44.5 PPG and going from the red zone into the end zone 94.74% of the time. QB Jake Browning (63.2 COMP%, 42 TDs, 7 INTs) is accurate and smart. Wideouts John Ross (76 REC, 1,122 YDs, 14.8 AVG, 17 TDs) and Dante Pettis (50 REC, 796 YDs, 15.9 AVG, 14 TDs) are his preferred receivers. The rush attack is also healthy. Top RB Myles Gaskin (227 ATT, 1,339 YDs, 5.9 AVG, 10 TDs) is a strong and dynamic presence. Lavon Coleman is averaging 7.8 YPG across 105 attempts. He's run for seven scores.
The Huskies are holding teams to 17.2 PPG and have a red zone defense that allowing teams to score 74.42% of the time. They have impressive stats that include 37 sacks, 19 INTs, and 82 TFL. They also have 41 PD, 16 QB hurries, and 19 FF. The Husky turnover margin is a hefty 21. This is a premium defense.
#1 Alabama Crimson Tide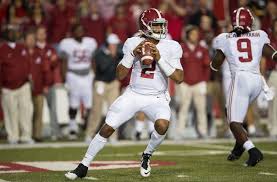 Freshman QB Jalen Hurts (65.3 COMP%, 22 TDs, 9 INTs) has proven to be an amazing performer. Along with his passing accomplishments, he's proven to be an excellent rusher. Hurts has 162 rushes for 841 yards and a dozen touchdowns. He's averaging 5.2 YPA. WRs ArDarius Stewart (52 REC, 852 YDs, 16.4 AVG, 8 TDs) and Calvin Ridley (66 REC, 727 YDs, 11.0 AVG, 7 TDs) are the team's top pass catchers. Alabama has averaged 40.5 PPG this season.
The Alabama defense is the toughest around s they're allowing opponents a mere 11.1 PPG. Teams have scored just 14 TDs against the Tide. Alabama has 45 sacks, 105 TFL, and 14 INTs. Plus, they have defended 53 passes, enabled 80 QB hurries, and caused 15 fumbles. They're at plus five in turnover margin and their red zone defense is. 80.00%
2016 Chick-fil-A Peach Bowl Free Pick
A major question in this game is can the Husky O-line control the dominating Alabama pass rush? That will be a major undertaking. Alabama is favored by 14. We think Washington will make a game of it. They have a great D too. Our 2016 Chick-fil-A Peach Bowl free pick is Washington at +14.
The College Football Playoff semifinal at the Chick-fil-A Peach Bowl will be played Saturday, Dec. 31 at 3 p.m. ET at the Georgia Dome in Atlanta, GA. It will be on ESPN.
2016 Chick-fil-A Peach Bowl Free Pick: Washington at +14.0