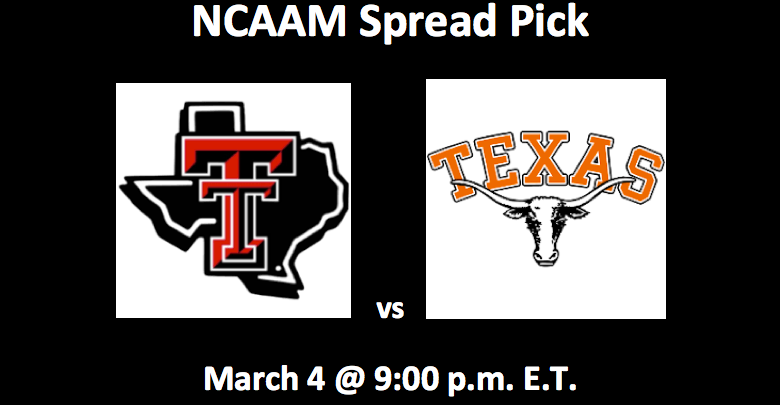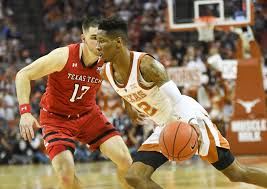 Our NCAAM Texas Tech vs Texas pick for Monday, March 4 is not an easy one. It is true that the #8 Texas Tech Red Raiders (24-5 Overall, 12-4 Big 12) have won seven straight conference games and are deadlocked for first-place in the Big 12 with Kansas. It's also true that the unranked Texas Longhorns (16-13 Overall, 8-8 Big 12) sit in sixth-place in the conference and have struggled as of late, losing three of their last five Big 12 contests. But it's also true that more times than not, this Texas Longhorn team has covered against the Red Raiders. That makes this pick a tough one. Here's how we see our Texas Tech vs Texas pick going, as the Red Raiders are favored by 7.5 or 8.0.
Top Performers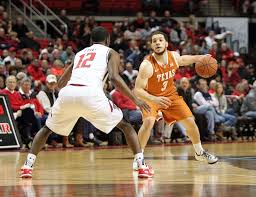 Perhaps the biggest factor in tonight's game that affects our Texas Tech vs Texas pick is the indefinite suspension of senior Longhorn guard Kerwin Roach II. Roach leads Texas in scoring, averaging 15.0 PPG. He's also a solid assist-guy and good rebounder. The absence of Roach in this game is huge. But, it in no way assures Texas Tech will cover. The Longhorns have three other guards who are averaging a minimum of 8.1 PPG. Matt Coleman III is the top scorer in the group, hitting for 9.9 PPG. He also leads the team in assists with 3.8 per game.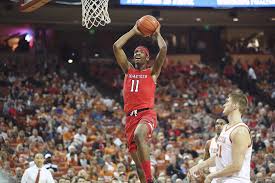 Texas Tech answers with three outside guys who are one, two, and three in scoring. Leading the trio is Jarett Culver. Culver, a sophomore, tops the team in points (17.9), rebounds (6.2), and assists (3.7). Guard Davide Moretti, who is averaging 11.3 PPG, will be the best three-point shooter on the floor tonight. He's connecting on 45.8% of his shots from downtown.
In front, the battle will be between Texas freshman forward Jaxson Hayes (10.1 PPG, 5.1 RPG) and Tech senior forward Tariq Owens (8.9 PPG, 5.5 RPG). Hayes, at 6'11", is one inch taller than Owens. He hits 72.8% of his shots, while Owens is a 59.2% field goal shooter.
We like Texas Tech a lot better on the perimeter and the Longhorns a little better inside. We're giving the edge in top players to the Red Raiders. It would be even or it might skew in favor of Texas a bit, if Roach were playing tonight.
Edge: Texas Tech
Important Stats
Both teams are averaging 72 PPG. On defense, Texas Tech is allowing opponents 58.4 PPG, while Texas is giving up 66.9 PPG. In shooting from the floor, the Red Raiders are putting in 47.3% of their shots, while the Longhorn are knocking down 44.3%. All other basic stats are fairly close or even equal. On threes, the Raiders are about 1.5 percentage points better than the Longhorns and just under one percentage point better on frees. The Raiders take about 1.5 more foul shots per game than the Longhorns. That's not a big deal, but it does help Tech a bit.
Our Texas Tech vs Texas pick finds the advantage in this game is on defense and goes to the Red Raiders once again. However, once again, it's not a huge edge, but it is enough to favor them despite the spread.
Edge: Texas Tech
Five Keys to this Matchup
Roach will not play for Texas
Tech guards must score a lot
If battle in the paint is even, Red Raiders win
Home court and winning streak help TT
Longhorns have history of covering against Raiders
Edge: Texas Tech
Our Texas Tech vs Texas Pick
Our NCAAM Texas Tech vs Texas pick for Monday, March 4, 2019, is the Raiders at -7.5. We do think that despite the history between these two teams that they will win by about 10 points. This will certainly be a battle and would be a different game if Roach were not suspended.
Summary Texas Tech vs Texas Free Pick: Red Raiders at -7.5