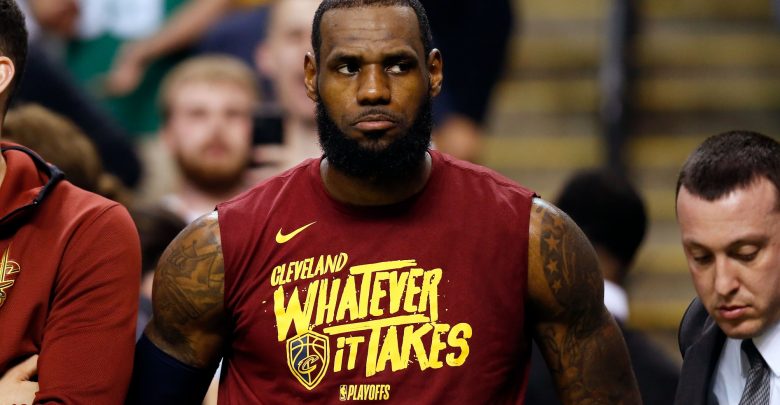 The old cliche in sports playoff series' is that the fun really doesn't begin until a team loses on their home court. Cleveland tried to steal a win over the course of two games in Boston but were unsuccessful as the Celtics boast a 2-0 series lead. The Cavs head back to Quicken Loans Arena for the May 19th NBA playoffs free pick. Is Lebron James and Co. about ready to get a win on their home court – or has Boston proven to simply be the better team thus far?
Boston Getting +6.5 A Very Popular Bet Tonight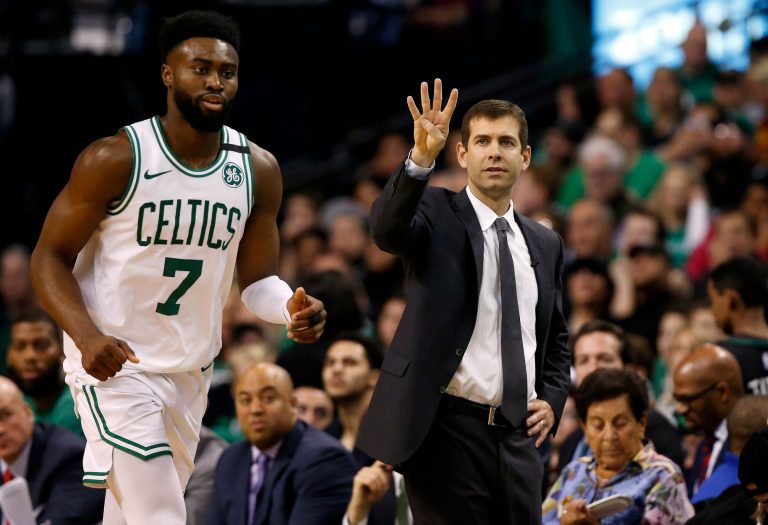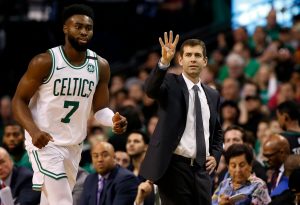 While the Celtics have looked good in accruing a 2-0 series lead, they still haven't gotten much love from oddsmakers. Boston was actually a home underdog (+1) in Game 1's 108-83 win over Cleveland and was only -1 in Game 2's come from behind 107-94 win. Even despite two convincing conquests, oddsmakers have set the C's at +6.5 as the series shifts back to Cleveland. As expected, taking the points is a popular bet in the May 19th NBA playoffs free pick. Then again, not as much as you'd expect with just 55% of public bettors liking Boston.
Guard play is a huge advantage for Boston as Jaylen Brown and Terry Rozier have outscored Cleveland's starting backcourt by a whopping 72-12. Then again Al Horford (17.5ppg, 7.0 rpg in the series) and Marcus Morris (21 points, 10 rebounds in Game 1) are making nice contributions in the front court. The Celtics are a very balanced team and the orchestrater of it all – coach Brad Stevens – could be their biggest advantage on the road in Game 3.
What More Can Lebron Do?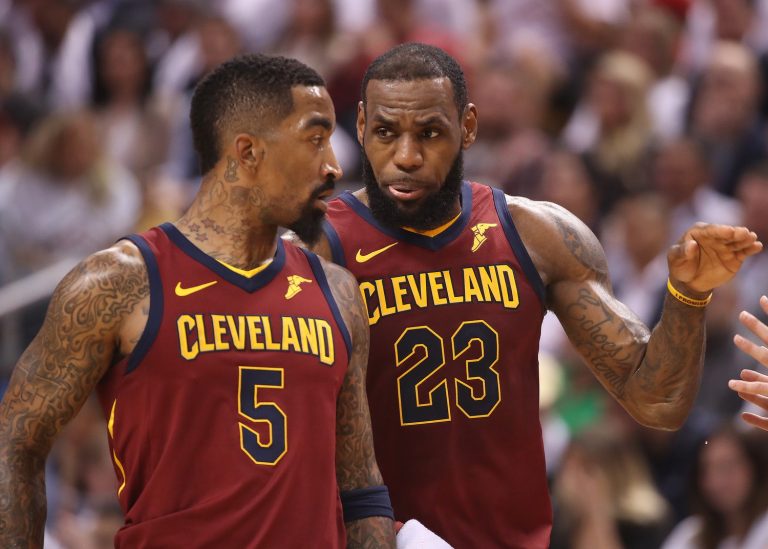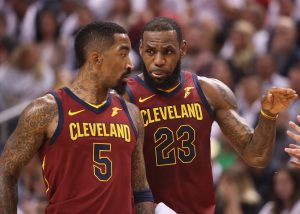 There are two things working in Cleveland's favor for the May19th NBA playoffs free pick. The biggest of course is that they're returning to play in front of their home crowd on a court they're comfortable with. Beyond that though, Cleveland has the 'moral victory' of knowing they were up by 11 points at one time in Game 2 before squandering it all in the 2nd half. Game 1 was an anomaly in which Cleveland shot just 36% from the field and 15.4% from three point range. Things were better in Game 2 (46.2%, 36.3%) which can be a building block heading into Saturday night's tilt.
Of course one thing that has to be weighing on Coach Tyronn Lue's mind is how much more he can expect from Lebron James. The Cavs star went for 42 points, 10 rebounds, and 12 assists in Game 2 and Cleveland still lost by double digits. Kevin Love had a nice game with 22 points and 15 rebounds but a goose egg from JR Smith really hurt Cleveland's chances. Steven's approach in Game 2 was to let Lebron get his and allow any other Cleveland player to beat you – and they didn't.
May 19th NBA Playoffs Free Pick Betting
Saturday night boils down to if Cleveland comes out with guns blazing – or if Boston is simply the better team. The young Celtics squad has shown calmness, poise, and an almost relaxing approach to the first two games of the series, a direct replicate of their head coaches' demeanor. The Cavs will have their home crowd behind them on Saturday, but you kind of get the feeling that Boston doesn't care. Lebron will get his but as the question has remained for Cleveland all season – who is going to help him?
Free Pick: Boston Celtics +6.5