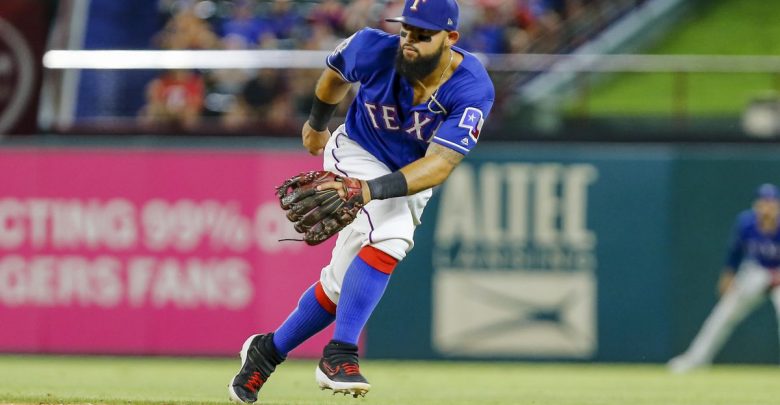 The Houston Astros may be hitting another hot streak, as they've won three straight heading into the second of a three-game series against the visiting Texas Rangers on Saturday. Houston won the opener of the series 4-3 behind four solo home runs and outstanding pitching from Justin Verlander.
The win kept Houston 5.5 games ahead of Oakland in the American League West standings. Texas is currently third in the division, 11 games behind the Astros, and has dropped five straight contests. The Rangers are also 5.5 games out of the second Wild Card spot, currently held by Oakland.
The moneyline for this contest has the Texas Rangers +176 and the Houston Astros -192. The over/under for the game has been set at 10.
Desperate For A Win
Texas is in danger of falling out of the playoff race altogether if it can't put together some wins in a hurry. The Rangers will send right-hander Ariel Jurado to the mound for Saturday's game, with Jurado looking to snap a two-game losing streak of his own. Jurado lost his last start, also against Houston, going just four innings and allowing five runs on seven hits and four walks. On the season, Jurado is 5-5 with a 4.63 ERA, with 10 of his appearances being starts.
As the Rangers' pitching struggles, the offense is going to have to step it up to give them more support. Unfortunately, Texas has allowed an average of 10.2 runs a game over its current losing streak, so it will take a lot of offense to offset that. The team's leader in home runs, Joey Gallo, will be looking to bounce back from an ugly performance in the series opener, as he struck out four times in going 0-for-5 at the plate. He has 22 home runs and 49 RBI on the season and can be the spark the Rangers' offense needs if he can get going.
Patch Job
Houston manager A.J. Hinch is earning his money trying to piece together a pitching rotation, having used openers for two of the four contests played against Los Angeles earlier this week. The Astros are expected to recall right-hander Jose Urquidy from Triple-A Round Rock to make the start in Saturday's game. Urquidy is 0-0 with a 10.50 ERA this season, making a pair of starts in July, allowing seven runs in six innings of work combined.
The depth of the Houston lineup was shown on Friday night, when Jose Altuve, Alex Bregman and Yordan Alvarez hit consecutive home runs. The Astros' team batting average of .270 is tied with Minnesota for the second-best in the American League. Bregman leads the team with 26 home runs and 62 RBI, while fellow All-Star Michael Brantley paces the Astros with a .321 batting average to go with his 13 home runs and 51 RBI.
Astros Keep Rolling
Although Houston doesn't have an experienced starter on the mound for this game, it has a lot of momentum currently, especially offensively. Texas could be in some major trouble as far as the playoffs, as they seem to be slipping out of contention fast. Take Houston -192 to win Saturday night's game.