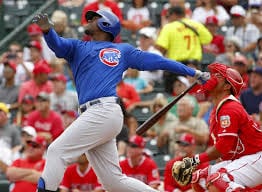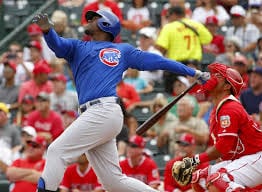 In today's MLB Angels/Cubs pick, we're looking at one of the coldest teams in MLB playing one of the hottest. How cold are the Los Angeles Angels (49-63)? They've lost five straight and in their last 10 are 3-7. Their road record is 23-34. In their last series, the Mariners swept them. The Cubs beat them last night in the first of three.
On the other hand, the Chicago Cubs (70-41) are the hottest team in the Majors. They have an eight-game winning streak and are 9-1 over the last 10. At home, their record stands at 38-17. They won last night 5-1. In their last 11 wins, they are 8-3 against the runline.
Pitching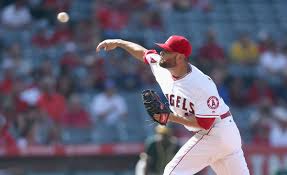 Pitching is huge in our MLB Angels/Cubs pick. For the Angels, it's Ricky Nolasco (5.23 ERA, 4-8). In his last three starts, Nolasco has had no decisions. In his past 10 starts, he is 2-4 with four no decisions. In his last start, which was against Oakland, we gave up five earned runs over six innings. In that game, the A's had three homeruns.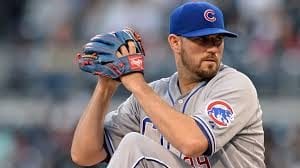 Jason Hammel (3.07 ERA, 11-5) comes to this game with a four game winning streak. In those four wins, the Cubs offered him an average of 4.8 runs per game. Prior to those four wins, he was 0-5 over seven starts. In his first 10 starts, Hammel went 6-1 with three no decisions.
For the Angels, closer Huston Street is still on the DL. The Angels are struggling mightily to put someone in that role who can be effective. The Cubs closer, Aroldis Chapman (1.95 ERA, 23 SV, 0.81 WHIP), who recently came to Chicago via a trade with the Yankees, is simply one of the best.
Hitting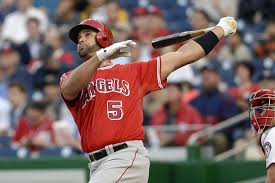 As a team, the Angels top the Cubs in terms of batting average. They are a good 12 points better. But when it comes to hard stats, runs and homeruns, Chicago dominates. Nolasco has had a tough time with round-trippers and could be vulnerable in this game.
For the Andels, Mike Trout and Yunel are having solid seasons, while Albert Pujols is struggling. Still, Pujols has 86 RBI and 21 homers despite batting .255. He could do some damage in this game.
Look to Chicago's Anthony Rizzo (20 HR, 80 RBI) and Kris Bryant (28 HR, 70 RBI) to do some damage. Ben Zobrist (.279 BA, 13 HR, 57 RBI) is hitting .417 versus the Angels and .327 against American League clubs. He excels in batting when playing at the home park.
MLB Angels/Cubs Pick
In our MLB Angels/Cubs pick, we like the Chicago with the runline. Although in some ways they are lacking in hitting when compared to the Angels, the Cubs are very good at making the most out of a few hits. The Angels pitching looks vulnerable and Chicago is a massively strong home team, while Los Angeles is struggling on the road.
MLB Angels/Cubs Pick: Take the Cubs with the -1.5 runline at +105