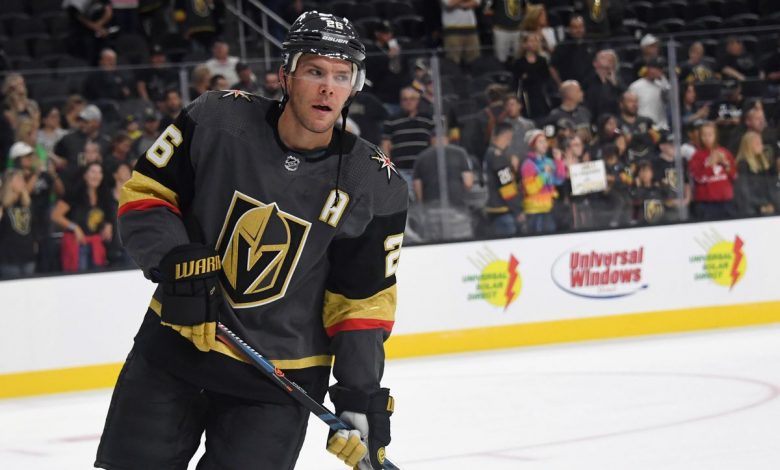 Vancouver will be facing a third straight elimination game heading into Canucks vs Golden Knights game 7 betting. It's been so far, so good for Travis Green's team as they've staved off Vegas 2-1 and 4-2 the last two contests. Can the magic continue on Friday night?
Oddsmakers are expecting Vegas to close things out finally in game 7, listing the Golden Knights as -210 favorites. Vegas fell in game 5 as -221 favorites and were -233 in Thursday's 0-4 defeat. Vancouver is riding a red hot goaltender and has value at +175, but how will the back-to-back effect the Canucks as Vegas is arguably the deepest team in the NHL?
Demko On a Roll for Vancouver
Normally starting goaltender Jakob Markstrom going down with a groin injury would be a death blow to the Canucks but rookie Thatcher Demko has stepped up in a huge way the last two games. Demko started game 5 and stopped all but one of the 43 SOG from Vegas. He was even better on Thursday night, earning the SO even while being pelted with 48 shots.
How will Demko respond in Canucks vs Golden Knights game 7 betting after such an exhausting 48 save effort the night before? Either way the future does look bright for Vancouver as another rookie, defenseman Quinn Hughes, had a goal and an assist to fuel the game 6 win. Elias Pettersson has also scored three times in the last five games.
Bo Horvat is another top 10 pick that has netted a goal in two of the last three in this series. Vancouver has the talent, but are they too "top-heavy" coming in on 0 days rest? The Canucks had a top 10 scoring offense during the regular season, but has also been shut out twice this series.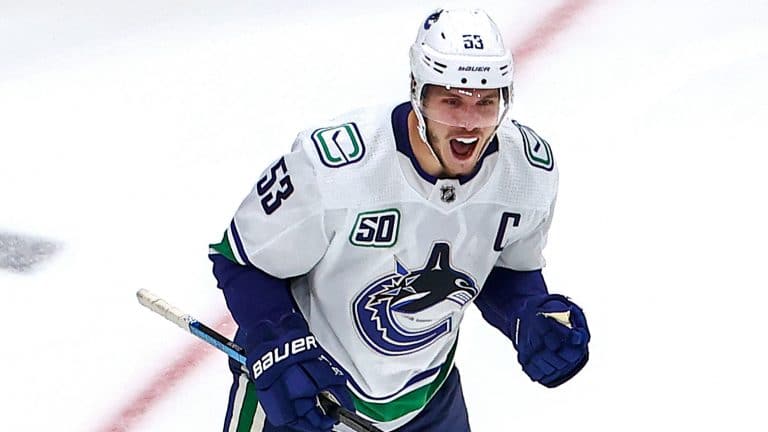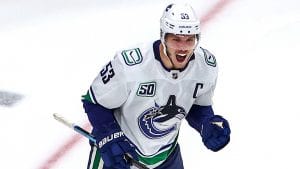 Vegas Steps Up for Closeout?
Even in their short history – Vegas has been here before. The Golden Knights led the Sharks 3-1 in the first round before ultimately falling in seven games. Vegas coach Peter DeBoer was with San Jose last year, so he knows a little about pressure packed games.
One of the Golden Knights' biggest edges on Friday night is the schedule, or more so their depth on the back-to-back. A 2nd line of Jonathan Marchessault, Paul Stastny, and Reilly Smith is pretty intimidating for a fatigued defense.
Vegas' depth extends to in net where they've actually already started two different goaltenders this series. Robin Lehner has allowed five goals the last two games, but has only faced 17 and 22 shots respectively. If Lehner rests in the back-to-back, Vegas can turn to three-time Stanley Cup winner Marc-Andre Fleury who is 3-0 this postseason. Lehner also has two shutouts this series too though.
Canucks vs Golden Knights Game 7 Betting
It's been a nice run for Vancouver and they would have great value in a Game 7…if it wasn't in a back-to-back situation. The 0 days rest is especially tough against a deep Vegas team that can throw two all-star caliber goaltenders between the pipes. Demko has been great for Vancouver, but he's also a rookie in a game 7 situation – crowd or no crowd.
Free Pick: Golden Knights -1.5 (+115)