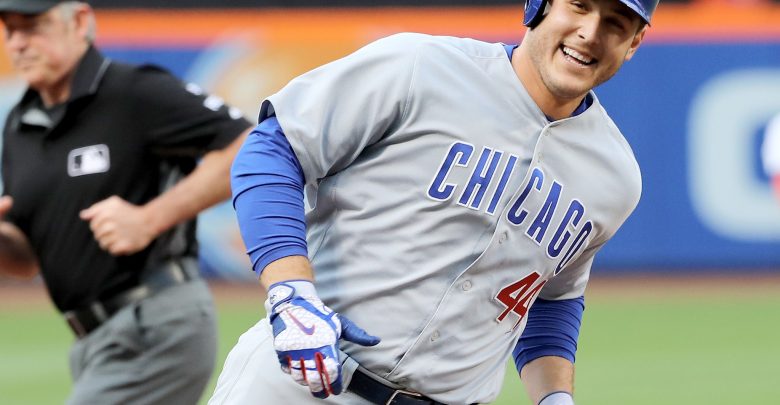 The Mets are in a bit of a skid as they head to Wrigley Field for the MLB free betting pick June 20th. New York has dropped 5 of 7 and will send rookie pitcher Walker Lockett out for his major league debut on Thursday night. That could be a tough task vs. a Chicago offense that looked great on Wednesday night in a win over the White Sox. The Cubs face their own pitching issues Thursday with Kyle Hendricks out however. The oddsmakers have still set Chicago as pretty hefty -149 favorites in this one (NYM +137).
Mets Have Struggled vs. Cubs as of Late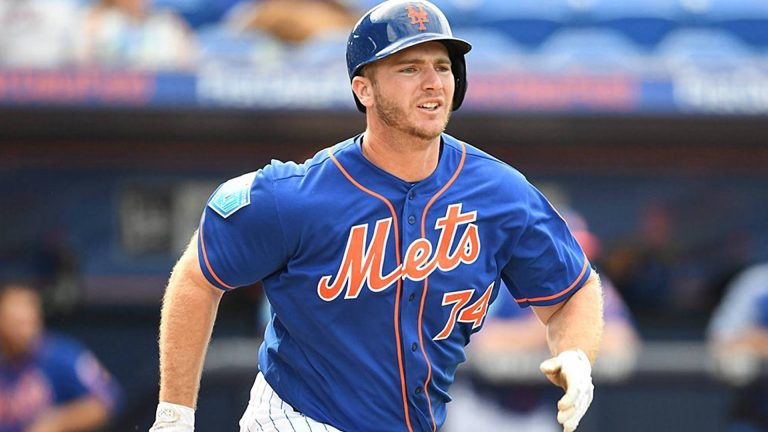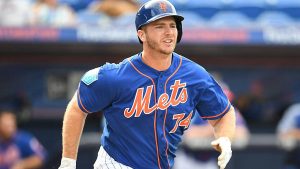 New York is a tough underdog bet in the MLB free betting pick June 20th not just for the fact that they've 5 of their last 7 but also because the Mets have lost 9 of the last 10 to the Cubs. New York has won just 10 of the last 35 meetings at Wrigley Field as well. Mickey Callaway's squad did score an impressive 10-2 win over Atlanta on Tuesday powered by Pete Alonso going 4-4 and hitting his 24th home run. New York has been held to 3 runs or less in 3 of the last 4 though. The Mets seem to have dodged a bullet by missing Hendricks in his start at Wrigley, and they've gone 10-29 (.345) vs. his replacement Tyler Chatwood.
New York will need offense Thursday night mostly because they don't know what to expect from Walker Lockett making his MLB debut. The 25-year-old will take Noah Syndergaard's spot in the rotation and has a lot to prove. Lockett started the season on the injury list after coming over from Cleveland in an offseason trade. The right hander has gone 0-1 with a 3.28 ERA in just four appearances at Triple A Syracuse on the season.
Can Chicago's Offense Stay Clicking?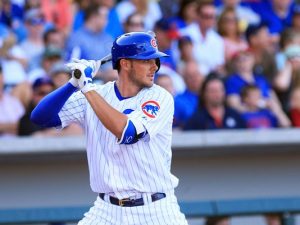 The Cubs' bats finally came alive on Wednesday, scoring a 7-3 win over the White Sox. The game was supposed to be a featured pitching matchup between Lucas Giolito and Jon Lester but the Cubs got to the White Sox starter for 6ER in 4.1 IP. It was an impressive showing as Giolito had allowed 1ER or less in 7 of 8 starts prior. The Cubs had been held to 3 runs or less in five straight games prior. Chicago batters have never faced Lockett who is making his MLB debut, but Kris Bryant has gone 9 for his last 21 (.429) with 2HR. Willson Contreras is also hot with 2 HR's on Wednesday and an OBP of .563 over the last week.
Tyler Chatwood will be making the start in place of Hendricks. The right-hander has tossed mostly in relief this season, but did make a spot start on April 21st throwing 6 scoreless vs. Arizona. Chatwood has had a couple rough road appearances lately (3ER at St. Louis, 2ER at Colorado) but has a 1.89 ERA at Wrigley Field this season in 8 games.
Trends:
Mets are 2-5 last 7 overall
Mets are 6-20 last 26 road games
Cubs are 4-1 last 5 home games
Cubs are 3-7 last 10 during game 1 of a series
Cubs are 6-1 in Chatwood's last 7 starts
Mets are 1-9 last 10 H2H meetings
MLB Free Betting Pick June 20th
The Cubs should be in a pretty good spot here as Chatwood has been solid at Wrigley and the Mets send out a pitcher making his debut in the majors. -149 is a lot to pay on the ML for Chicago but they should be able to win big if the bats are alive like they were Wednesday.
MLB Free Pick: Chicago Cubs -1.5 (+130)