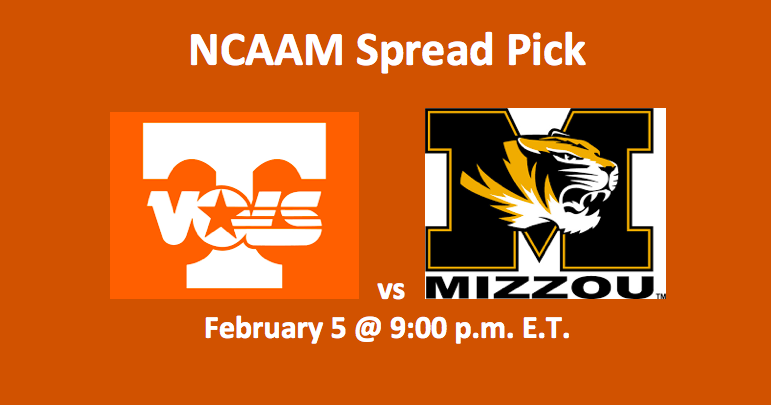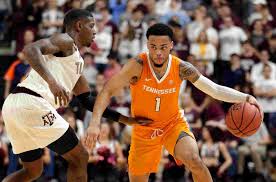 The Missouri Tigers (11-9 Overall, 2-6 SEC) travel to play the #1 Tennessee Volunteers (20-1 Overall, 8-0 SEC) tonight at 9 pm ET. Our NCAAM Tennessee vs Missouri pick has the Volunteers at -18.0. Along with being the top team in the nation, the Vols are first in the SEC. The Tigers sit in 11th place in the conference. The host team goes for its 17th straight win tonight. Mizzou is two-and-three for their last five. In their last contest, which was against Vanderbilt, the Cats took down the Commodores 77-67. Tennessee last played Texas A&M, beating them 93-76. Their last three wins were by a minimum of 17 points and an average of 18.7 points.
Offense vs Defense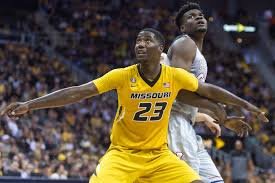 Our NCAAM Tennessee vs Missouri pick notes that both teams are allowing 68.0 PPG. The major different has to do with average points scored. The Vols are good for 86.7 PPG, while Mizzou is putting up 68.4 PPG. There's also a major discrepancy when it comes to field goal percentage. Tennessee is putting in 51.6% of their field goals. The Cats are good for just 43.4%. Another primary factor in this game is assists.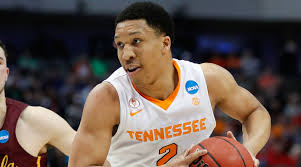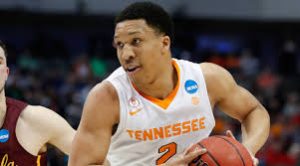 Tennessee is averaging close to just over nine more APG than Mizzou. That comparison comes in at 20.0-to-10.9 APG. Also, Tennessee's 11.5 TOPG is much better than Missouri's 14.6, and the Vols' 5.8 BPG and 6.1 STPG is heads above the Cats' 1.7 BPG and 4.7 STPG. Finally, Tennessee is hitting 76.5% of their frees, while Missouri's frees come in at 69.3%. In terms of points scored at the charity stripe, Tennessee is plus-five.
Our Tennessee vs Missouri pick sees the Vols as having a big edge here, especially on offense. They also have a big advantage in the paint.
Edge: Tennessee
Top Players
Missouri will look to two forwards to be difference-makers around the hoop, sophomore Jeremiah Tilmon and senior Kevin Puryear. Tilmon is hitting 57.3% of his field goals while averaging 10.9 PPG and averaging 5.9 APG. Puryear adds 7.4 PPG and 5.3 RPG. They will be challenged by Vol forwards Grant Williams, a junior, and Kyle Alexander, a senior. Williams, a 58.2% field goal shooter, leads the team in points per game with 20.4 and rebounds per game with 7.4. We like the Vols here.
In terms of guard spots, the Tigers have Jordan Geist. Geist leads the team with 13.9 PPG and 3.2 APG. Sophomore guard Mark Smith is averaging an additional 12.6 PPG, while bringing down 5.5 RPG. His 47.5% three-point success rate top the Tigers. Tennessee offers four accomplished guards, including top assist-man Jordan Bone (6.6 APG) and the team's best three-point shooter Admiral Schofield (39.0 3PT%). Schofield is second on the club in scoring, averaging 16.8 PPG. He's also good for 6.5 RPG. While Bone is putting up 13.6 PPG, the two other prime guards, Lamonte Turner and Jordan Bowden, are hitting for 12.3 and 11.1 PPG respectively. Our NCAAM Tennessee vs Missouri pick finds the Vol guards are much deeper and accomplished than the Tigers.
Edge: Tennessee
Keys to Our Tennessee vs Missouri Pick
In the paint, Tigers must compete – can they?
Tennessee's depth could wear down Mizzou
Tigers must stay out of foul trouble
Vol pace and passing will be tough to slow down and defend against
Home court advantage is huge
Edge: Tennessee
Our Tigers at Volunteers Projection
Although the spread is huge, we do like the Vols in this matchup. They should dominate in front and back. Our NCAAM Tennessee vs Missouri pick is Tennessee at -18.0.
Summary NCAAM #1 Tennessee vs Missouri Spread Pick: Tennessee at -18.0