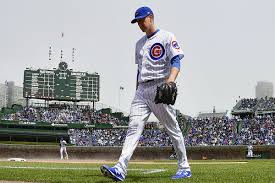 Both Milwaukee and Chicago welcomed the news that the MLB will be expanding it's playoff field to 16 teams following the upcoming 60-game dash. Both of these squads could be considered bubble postseason contenders coming into July 24th Brewers at Cubs betting.
Chicago looks largely the same as the team that finished 3rd in the Central last season. That is, except for the guy on the top of the step as David Ross takes over managerial duties for Joe Maddon. Milwaukee was a playoff team in 2019, but also lost some underrated pieces from that team. Oddsmakers are expecting a close opener with Chicago at -115 and Milwaukee -105 with a total of 8.5.
Can Brewers Find New Chemistry?
The biggest thing going for Milwaukee heading into July 24th Brewers at Cubs betting is that they get their MVP back. Christian Yelich was lost for the rest of the season last September with a fractured kneecap and thus so were the Brewers title chances. Yelich hit .315 with 5 HR and 16 RBI in 19 games vs. Chicago last season.
Milwaukee's main goal early on in this unique '20 campaign is to find support for Yelich. Yasmani Grandal (White Sox), Eric Thames (Nationals), and Mike Moustakas (Reds) were key contributors in 2019.
The Brewers still have one of the best bullpens in baseball and a 37 save, 2.62 ERA closer in Josh Hader. Craig Counsell would still like a long outing from opening day starter Brandon Woodruff though. Woodruff is coming off an 11-3 season a year ago but gave up 4 ER in 4.0 IP in his only start vs. the Cubs.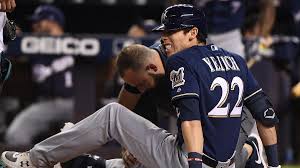 New Era Begins in Chicago
The Cubs were 9-10 vs. Milwaukee last season and that mediocrity vs. division opponents was one of the reasons that Theo Epstein and Co. moved on from Maddon. In steps Ross for July 24th Brewers at Cubs betting managing a lot of the players that he won the 2016 World Series with as a player.
The 60-game season is unique and so are the rules that go with it. The Cubs may be one of the teams that benefits most from the DH-for-both-leagues rules as it means Kyle Schwarber can get ABs in every game. With Kris Bryant moving to leadoff Chicago has a very formidable top 5 that includes Bryant, Anthony Rizzo, Javier Baez, Schwarber, and Willson Contreras.
The man on the mound Friday night may not need a whole lot of offense however. Kyle Hendricks gets the ball on opening day ahead of the likes of Jon Lester and Yu Darvish. Hendricks has earned this though with four straight years of a sub 3.50 ERA. Hendricks is especially great at Wrigley Field where he was 6-2 with a 2.04 ERA last year. The Brewers have a collective .241 average vs. "The Professor."
July 24th Brewers at Cubs Betting Pick
There's a  breath of fresh air in the Wrigley Field dugout (just use your mask to breathe it) as Ross steps in to take the reigns. The Brewers are a playoff favorite, but their offense lacks a lot of the luster it had last season without Grandal, Thames, and Moustakas. Hendricks is great at Wrigley and has the type of laid-back demeanor and intense focus that doesn't need fans in attendance to succeed – he may even be better without them.
Pick: Cubs -115