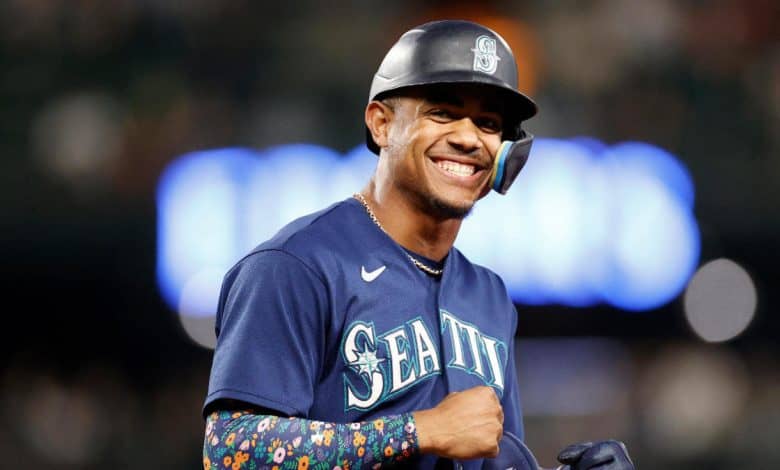 The 1st place team in the AL Central comes to Seattle to face a team fighting for a wild card berth in August 25th Guardians at Mariners betting. Normally that sounds like a mismatch, but the Mariners (67-57) would be right with the Guardians (66-56) in the very mediocre Central if they played there instead of having to fight to catch the 80-45 Astros.
Oddsmakers have set the line according to a very close matchup with Cleveland the slight -112 favorite. Seattle at -104 is interesting considering they've lost three of four and against the A's and Nationals, the two worst teams in baseball. Even the betting public is split about 50/50 on this one.
Cleveland Pitching on a Nice Run
The Guardians are 3-1 over their last four games, allowing five total runs over that span. Even the loss on that current stretch was a 2-0 defeat to the White Sox where the Cleveland offense failed them.
The Cleveland did come through on Wednesday though as Jose Ramirez hit two HRs while Oscar Gonzalez added another in a 7-0 win in San Diego. Cal Quantrill didn't need much though as he threw 7 scoreless innings to cash in as +146 underdogs against Blake Snell.
This run of solid pitching was started by Triston McKenzie (9-9, 3.11 ERA) allowing 2 ER over 7.0 IP (with a career high 14 K's) in a 3-2 win over the White Sox. McKenzie is up in the rotation again in the August 25th Guardians at Mariners betting matchup. McKenzie is 2-2 with a 2.00 ERA in four starts this month but three of those starts have also been at home.
Seattle Needs a Cleanse
The Mariners took care of business against a bad team with a sweep over the Angels from August 15th-17th Seattle has dropped the ball since then though with losses in three of the last four to Washington and Oakland, the two worst teams in each league.
Wednesday's 3-1 loss to the Nationals as eye-popping -313 favorites was a brutal one as Ildemaro Vargas hit a 2-run shot with 2 outs in the 9th. Washington took a 1-0 lead in the top of the 1st even as George Kirby set a record by throwing 24 straight strikes to start the game. Julio Rodriguez tied things up with a 2-run shot of his own in the bottom of the 8th, become just the 12th rookie to have 20 HRs and 20 stolen bases.
Kirby couldn't get the win on Wednesday despite having masterful control, and Marco Gonzales (8-12, 4.08 ERA) hopes for a little more run support as Thursday's starter. Gonzales may need everything he can get too, allowing 5+ ER in 4 of his last 6 starts.
Free August 25th Guardians at Mariners Betting Pick
The -112 line on the Guardians seems low, with McKenzie being very solid lately while Gonzales has had his struggles. Cleveland has lost 8 of their last 9 on the road, 7 of their last 8 against LH starters, and even their last five series openers.
Seattle's mood is a bit down after crushing defeats to the A's and Nationals and the Guardians can take advantage of that as they try to boost their 4 game lead over the White Sox and Twins in the Central. If this is a trap, at least it's a well priced one.
Free Pick: Guardians -112