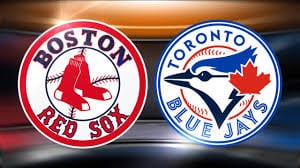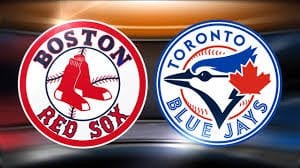 The Toronto Blue Jays (42-49 Overall, 20-25) come to Fenway Park tonight for a four-game series against the AL East-leading Boston Red Sox (52-41 Overall, 27-16 Home). The Jays, who are last in the AL East, are 5-5 for their last 10 and have lost two straight. The Red Sox just spilt their series with the New York Yankees. They lead the Tampa Bay Rays by three games and the Yankees by 3.5. Our Blue Jays play Red Sox 2017 MLB free pick has Toronto at +103 and Boston at -110.
Pitching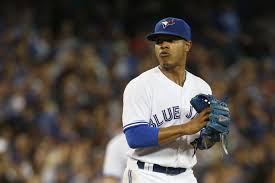 As of late, Toronto's Marcus Stroman (9-5, 3.28 ERA) has been pitching well. He had a rough outing on June 22, giving up seven runs in four innings versus the Texas Rangers. Since that performance, he's notched a 2-1 record in three starts, earning a 1.37 ERA. In eight career starts against the Red Sox, Stroman has posted a 4-2 record with a 5.07 ERA. At Fenway Park in two starts, he's 1-1 with a 4.97 ERA. Stroman had a bad outing on April 18 against the Sox as he gave up six runs on 11 hits over 4 2/3 innings in a losing effort.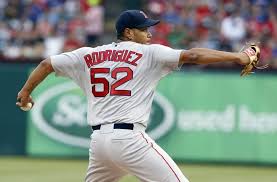 Eduardo Rodriguez (4-2, 3.54 ERA) has not been on the mound since June 1 when he suffered a right knee subluxation. After missing 39 days and putting in minor league rehab starts, he looks ready to go. He last pitched on June 9 for Triple-A Pawtucket. In that game, he allowed one run on six hits 6 1/3 innings. He walked one, hit a batter, and had seven Ks. In six career games against the Jays, with five being starts, Rodriguez is 1-3 with a 6.35 ERA.
Hitting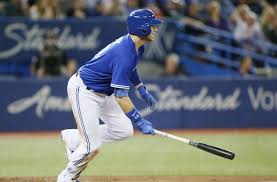 In July, Toronto's Justin Smoak (.290 BA, 58 RBI, 24 HR) has struggled, hitting .255 with two homers and six RBI. This past week he batted .182. Ezequiel Carrera (.284, 17 RBI, 7 HR), who has also struggled at the plate as of late, has the potential to make a difference. DH Kendrys Morales (.252 BA, 49 RBI, 17 HR) has the potential to do some real damage. The team is batting just .243. They've hit 122 homers this season, which is a little better than average.
The Red Sox have been inconsistent at the plate. However, a number of their players have done well against Stroman. Versus the Toronto starter, Xander Bogaerts is 10-for-20 (.500) with a solo home run, Dustin Pedroia has gone 7-for-15 (.467), and Mookie Betts is 6-for-19 (.316). The Sox are batting .265 with 167 doubles. Their homerun output is off as they've hot just 94 round trippers. Dustin Pedroia (.307 BA, 43 RBI, 4 HR) and Xander Bogaerts (.299 BA, 42 RBI, 6 HR) could both have big nights.
Blue Jays Play Red Sox 2017 MLB Free Pick
This is a big game for the Red Sox, as they really need to find some consistency. With Rodriguez returning and Boston batters having a solid history against Stroman, we like Red Sox. Our Blue Jays play Red Sox 2017 MLB free pick is Boston at -110.
Blue Jays Play Red Sox 2017 MLB Free Pick: Boston Red Sox at -110