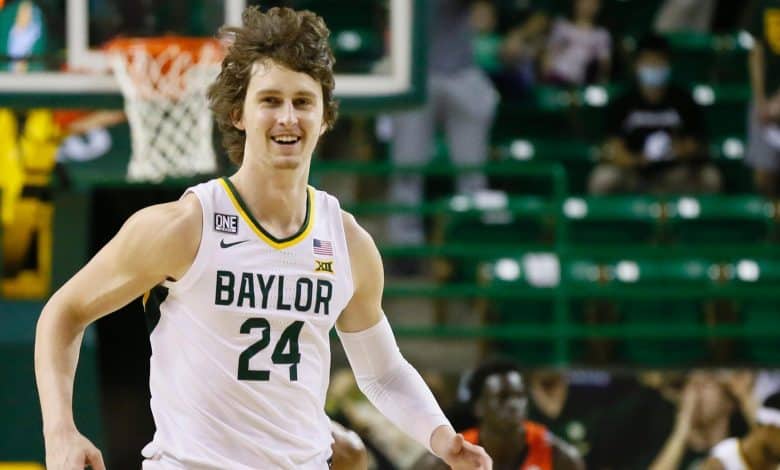 We're into the Sweet 16 but one team is facing their first real test heading into the NCAA tournament Villanova vs Baylor matchup. The Wildcats aren't going to complain about having to beat a #12 seed and a #13 seed to get to this point, but they aren't really battle-tested yet, which could be good or bad.
Baylor on the other hand dominated a good Wisconsin team 76-63 last Sunday as -6.5 favorites. That game has actually prepared them well for the matchup with Villanova, who run a similar methodical, slow tempo offense and rely on a strong defense. 'Nova can get hot this time of year, is it time to broadcast the upset alert – or is Baylor just too good even as -7.5 favorites.
Villanova Has Been Here Before
One of the dangerous things about this time of year is tournament tested coaches who treat these high pressure games like just another day at the office. Villanova's Jay Wright definitely qualifies in that category, having won the National Championship in 2016 and 2018.
Even through two rounds of play, there's still a lot unknown about Wright's team heading into the NCAA tournament Villanova vs Baylor matchup. The Wildcats looked like they were struggling following Collin Gillespie's season ending knee injury on March 3rd, losing the regular season finale 52-54 at Providence as -4.5 favorites. Villanova also bowed out after their first Big East tournament game, 71-72 to Georgetown as -6 favorites.
Have the Wildcats put Gillepsie's (14.0ppg) injury behind them, or advanced just by playing inferior opponents? So far in this tournament Villanova has beaten Winthrop (301st adjusted strength of schedule) and North Texas (108th). Things get ramped up a lot against #1 seed Baylor.
Baylor Ready for the Moment
There's two ways to look at Villanova's first two wins in this tournament. One, they're learning to get by without Gillepsie or two, they're getting lured into a false sense of security by beating a couple of inferior opponents. What's going to happen when Baylor starts applying the pressure, or gets out to a 10-point lead?
That's exactly what happened to Wisconsin in the round of 32, who turned the ball over 14 times despite having an experienced back court of Brad Davison and D'Mitrik Trice. Villanova players have stepped up in Gillepsie's absence, most notably Jeremiah Robinson-Earl who has averaged 22 points in three postseason games. Losing Gillepsie kills your depth though, something Baylor has plenty of.
It wasn't even a starter that led Baylor to the win over Wisconsin as Matthew Mayer stepped in and had 17 points. Baylor won by 13 against a quality opponent despite their leading scorer of the postseason MaCio Teague (18.0 ppg) scoring just 9 points on 3-11 shooting. Jared Butler and Davion Mitchell were both solid with 16 vs. the Badgers' #1 defense in the Big Ten.
Free NCAA Tournament Villanova vs Baylor Pick
If you want to beat Baylor, you need a lot of different guys having a bad day at the same time which is very tough to plan on. The Bears offense looked good last Sunday against a Wisconsin defense that was 16th in the country in adjusted defense – Villanova is 72nd.
The Bears should probably be double-digit favorites here, which is why you have to go contrarian.
Baylor 77 – Villanova 72
Pick: Villanova +7.5