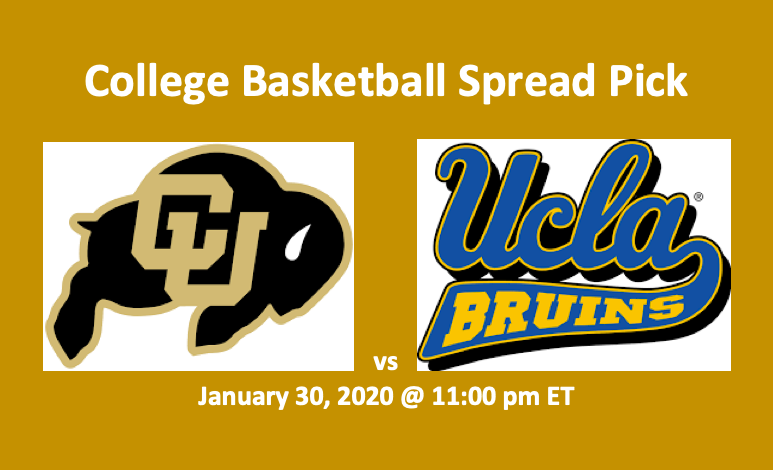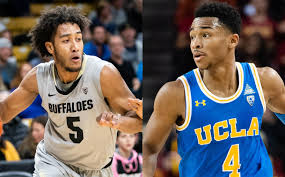 Our Colorado vs UCLA pick offers the #20 Buffaloes at -4.5. This Colorado vs UCLA prediction observes that the Colorado Buffaloes (16-4 Overall, 5-2 Pac-12) occupy second place in the conference. The #11 Oregon Ducks, who are 6-2, are first in the conference. The UCLA Bruins (10-10 Overall, 3-4 Pac-12) are tied with two other teams for eighth in the Pac-12. Those teams are the Utah Utes and Arizona State Sun Devils. The game will be played Thursday, January 30, 2020 at 11:00 pm ET. The game will be played in Pauley Pavilion in Los Angeles, CA.
Colorado vs UCLA Pick – Recent Performance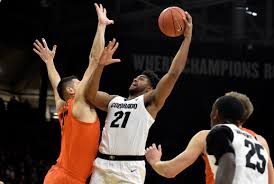 The Buffaloes started their season with seven wins before losing to the #2 Kansas Jayhawks on December 7 and, immediately following, to the Northern Iowa Panthers on December 10. After those dual losses, Colorado won five more games in a row. Victories included a 78-76 OT win versus #13 Dayton and a 76-68 take down of #4 Oregon. Three days after beating Oregon, the Buffaloes lost to unranked Oregon State 76-68. Since that loss, Colorado has won four and lost one.
After starting the season with four straight wins, the UCLA Bruins ran into trouble losing six of their next 10 games. Their first loss was 88-78 to Hofstra on November 21. In that 10-game string, #3 Michigan State also beat the Bruins 75-62. Over their last six contests, UCLA has secured just two wins, beating California and Oregon State. They last played on January 26, losing to #12 Oregon 96-75.
Buffaloes at Bruins – Stats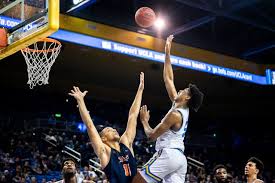 Our Colorado vs UCLA pick notes that there are four major statistical categories in which the Buffaloes lead and even dominate the Bruins. The first in in points scored with Colorado averaging 72.1 PPG and UCLA 69.5 PPG. The discrepancy in points allowed is much larger. The Bruins are giving up 68.4 PPG while the Buffaloes are limiting opponents to 61.7 PPG. These stats give Colorado a PF/PA advantage of +9.3. The Buffaloes also top the Bruins in free-throw percentage (73.8% – 69.4%) and three-point success (36.5% – 30.7%).
The two teams are close in field goal percentage and rebounds, assists, blocks, and steals per game. Colorado has a slight advantage in field goals (43.7% – 43.6%). Rebounds (38.3 PG – 37.3 PG), and assists (14.2 PG – 13.3 PG). UCLA is better in blocks (3.5 PG – 3.3 PG) and steals (7.0 PG – 6.6 PG).
Player and Roster Assessment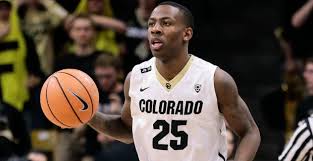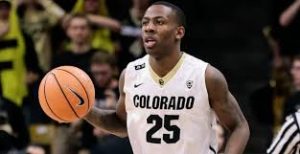 The Buffaloes are deep at guard with three averaging double-digits in scoring. Junior McKinley Wright IV is both a fantastic points scorer and first-rate playmaker. Wright is averaging 13.4 PPG and dishing off 5.2 APG. He's also good for 5.8 RPG. Also at guard, Tyler Bey, a 51.3% field goal shooter, is averaging 13.3 PPG while pulling down 9.1 RPG. D'Shawn Schwartz is good for 10.7 PPG. In front, Evan Battey, a 53.0% field goal shooter, is averaging 9.0 PPG and 6.6 RPG. Senior front man Lucas Siewert is good for 8.5 PPG and 4.8 RPG.
For the Bruins, guard Chris Smith keeps the backcourt together while forward Jalen Hill commands the paint. Smith is leading the team with 12.2 PPG while Hill, who's averaging 10.0 PPG, tops the club in rebounds averaging 7.3 per game. Hill is a 54.6% field goal shooter. Freshman guard Jaime Jaquez Jr. is third in scoring with 8.5 PPG.
Our Colorado vs UCLA Pick
We find that the Buffaloes' shooters are superior, especially from downtown. Also, we like Colorado's depth and defense. Our Colorado vs UCLA pick is the Buffaloes at -4.5. Take the Buffaloes in this one.
#20 Colorado Buffaloes vs UCLA Bruins Prediction – Summary
Colorado Buffaloes at -4.5