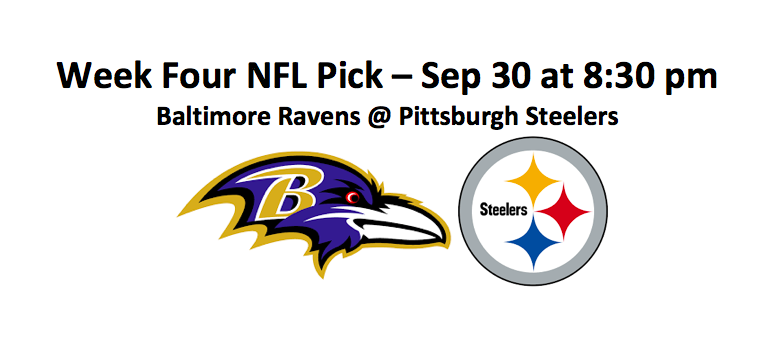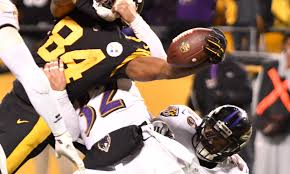 In this Sunday Night Football contest, the Baltimore Ravens (2-1) and Pittsburgh Steelers (1-1-1) are both in search of their first AFC North win. The Steelers do have a divisional tie. That was their first game, which was against Cleveland and ended 21-21. The Steelers then lost to Kansas City 42-37. Pittsburgh finally got a win last week, as they beat Tampa Bay 30-27. In their first game of the 2018 season, the Ravens hammered Buffalo 47-3. They then lost 34-23 to Cincinnati. Baltimore rebounded last week against Denver, winning 27-14. Our Sunday Night Football Ravens play Steelers pick has Pittsburgh as the favorite at -3.0 and the over/under at 50.5.
Defenses May Decide Game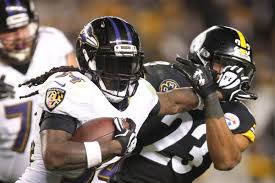 If this game comes down to defense, and it very well may, then the Ravens have an advantage. The Ravens are allowing 17.0 PPG to the Steelers 30.0. Baltimore is giving up 288.7 YPG to opponents, while Pittsburgh is offering up 433.7 YPG. The Ravens have been tough versus the pass, as they are allowing 185.0. Against the Steelers, opponents are accumulating 311.3 via the air ball. However, the interesting thing is Pittsburgh lead the Ravens in many categories, including sacks (11-to-9), interception (4-to-3), and forced fumbles (5-to-1). But the Ravens are a bit better in TFL (13-to-10) and PD (22-to-20). Still, Baltimore has an edge when it comes to PPG and YPG.
Defensive Edge: Ravens
Flacco vs Roethlisberger
This is a draw in many ways. Although Flacco has struggled over the last few years, the Ravens upgraded the guys around him. That's helped Flacco a lot. Still, Roethlisberger is putting up good numbers. His completion rate is a few points better than the Baltimore QB's but, Roethlisberger leads in one area he's rather not. That's interceptions. The Pittsburgh QB has four, while Flacco two. The receiving groups are both fairly equal except for the fact that the Steelers have the best wideout in the league. That receiver would be Antonio Brown. Roethlisberger has an edge partly because he is Roethlisberger.
QB Edge: Pittsburgh
Good to be Home?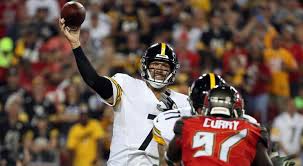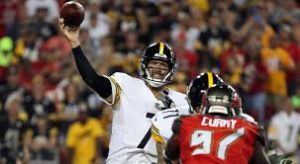 The Ravens have played one game on the road, and they lost. Then again, Pittsburgh's lost their only home game this season. But that loss could be a benefit. This team is motivated to prove to their base that they can win consistently. Of course, they will once again be without Le'Veon Bell, and that offers its own baggage. Home can go either way tonight.
Home Edge: Draw
Sunday Night Football Ravens Play Steelers Pick
Our Sunday Night Football Ravens play Steelers pick sees this game as coming down to a few elements. Certainly, QB will be important. But we can't help but think that this contest will come down to defense. That gives the Ravens an edge. With the Steelers at -3.0, we're going to take Baltimore. Both teams have scored a lot of points. We're taking the over at 51.5.
Summary Ravens at Steelers: Ravens at -3.0 and over 51.5