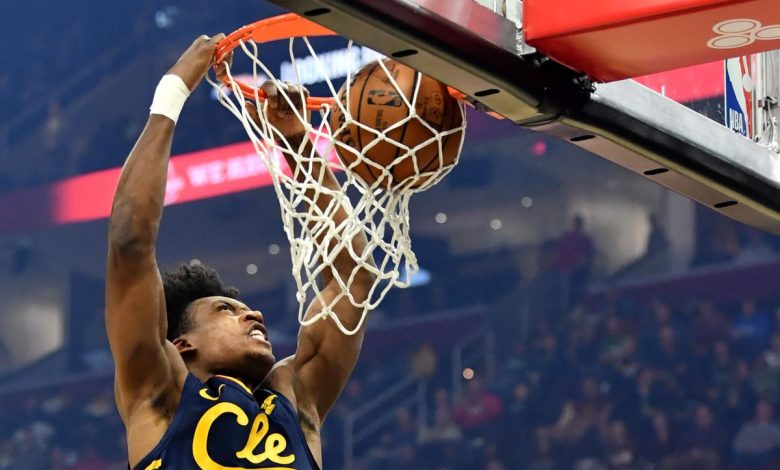 Denver comes into this one with the expectation of getting the win no matter what it takes. They have been a dominant group all year long and will hope to fix their struggles against lesser teams. They just barely squeaked by the Hornets on Thursday following a loss to the Warriors in their prior contest.
The Cavs team they will be facing is going to be extremely short-handed, so it may be a chance to get the starters some rest throughout the game and run the score up.
Cleveland is 3-5 since making the change to JB Bickerstaff as head coach, a move that seems to have been met positively by all the players. Their effort has been higher, and though short-handed, are not backing down from anybody.
Collin Sexton is making national headlines, while Kevin Porter has started to emerge as a consistent weapon. They'll be without him tonight as he won't be able to clear concussion protocol in time for tip, but still, he's proven his tremendous value in Cleveland here during his rookie campaign. The injuries to Dylan Windler really opened up his opportunities.
Denver is an eight-point favorite on the road, with the over/under set at 218.5.
Denver looking to keep pace with the Clippers
The Clippers have now won six games in a row and got a little deeper with the signing of Joakim Noah. Denver made a few moves at the deadline, but none of their additions are in the rotation. And for some odd reason, Michael Porter Jr.'s minutes have been extremely limited of late for this team, even though he proved earlier in the year he could not only handle the load but excel with the added opportunity.
Nikola Jokic is averaging 21 points, 10 rebounds and seven assists while shooting 53% from the floor. He has not missed a game this year and is continuing to prove to be an absolute menace out there.
He'll likely be going against Larry Nance Jr. tonight, a matchup that will pose a few problems, but nothing that will keep him from doing his thing. He'll look to have another big performance to carry Denver.
Cavs looking for another win over contender
They won just one game against a playoff-bound team (Indiana in game #2) under John Beilein, but have already won two under JB Bickerstaff. They scored back-to-back wins over Miami and Philly last week and will be looking to make it three in the past two weeks.
As the injuries have continued to pile up, Collin Sexton has stepped up. He had already been on a hot streak, and then he got hotter, adding 41 points in a narrow defeat to Boston. Kevin Love has been in a groove of late as well, the two of them the big key to victory tonight.
If they don't have Drummond or Thompson, they'll need Nance to step up. There is a clear unwillingness to give Zizic consistent minutes, so he'd have to play 35-38 in all.
Nuggets win on the road
Sorry Cavs, it's just not your night. Bet on Denver.
Free Play: DEN -8.