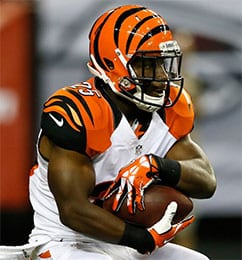 Overview
The Baltimore Ravens are in Cincinnati for their week 8 matchup with division rivals the Cincinnati Bengals. The Bengals and Ravens have already met once this season when the Bengals beat the Ravens 23-16 in Baltimore back in week 1. Last season they split their two games with each team winning their home game.
Head to Head Trends
Ravens are 3-7-1 ATS in their last 11 meetings.
Ravens are 1-4 ATS in their last 5 meetings in Cincinnati.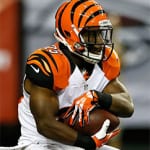 Cincinnati Bengals (+2)
The Cincinnati Bengals are 2nd in the AFC North with a 3-2-1 record. The Bengals started out the season winning their first three games beating the Ravens, Falcons, and Titans but since that week 3 win over the Titans they have yet to win again losing to the Patriots, Colts and a tie versus Carolina. The Bengals may not have won a game in their last three games but it's not exactly easy winning on the road in New England or Indianapolis and they probably should have won that game at home versus the Panthers but it ended in a tie so at least it wasn't a loss. The Bengals have a decent offense averaging 353 yards and 22.3 points per game but their numbers really got dragged down in last weeks shutout loss to the Colts. The Bengals are ranked 18th in points allowed with 23.3 points per game which is about average but they are actually ranked 31st in yards allowed with 416 yards per game.
Cincinnati Bengals Trends
Bengals are 13-3 ATS in their last 16 home games.
Bengals are 6-2 ATS in their last 8 games following a S.U. loss.
Baltimore Ravens (-2)
The Baltimore Ravens are 1st in the AFC North with a 5-2 record. The Ravens are 5-2 and leading the AFC North but they haven't really beat one good team all season. They lost to the Bengals in week 1 and they also lost to the Colts and they're basically the only good teams that they have faced. They also played the Panthers and Steelers but the Steelers lost to Tampa Bay so how good can they really be and the Panthers have allowed the 3rd most points in the NFL so they're not very good either.
Baltimore Ravens Trends
Ravens are 3-8 ATS in their last 11 games in October.
Ravens are 1-5-1 ATS in their last 7 vs. AFC.
Conclusion
I really like the Bengals over the Ravens in this one. The Bengals already beat the Ravens once this season and that was in Baltimore so I think the Bengals +2 at home even without AJ Green is a total gift.
Free Pick: Cincinnati Bengals +2