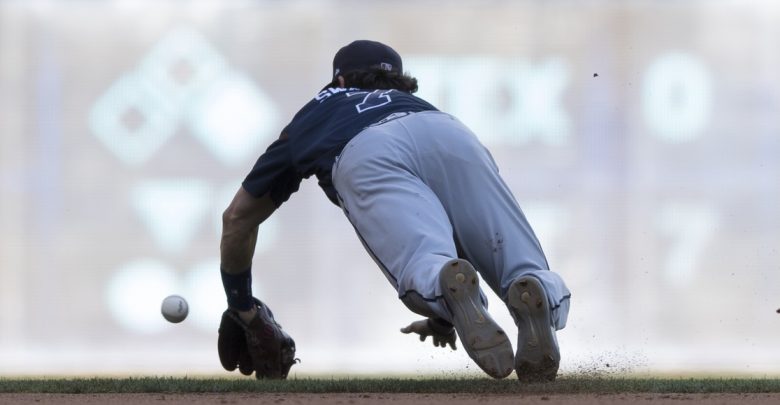 The Philadelphia Phillies are red hot right now (8-2 their last 10) which isn't great news for the Braves heading into the July 8th NL free pick. Atlanta and the Phillies have now pulled into a tie for first in the NL East as Atlanta has dropped 2 of 3 so far in their weekend series in Milwaukee. The Brewers need today's win just as much however as they hold a skim 1.5 lead over the Cubs in the Central. Oddsmakers are calling this one pretty close, with the Brewers slight -125 favorites. The real value today lies in the O/U however.
How Will Braves Offense Look As They Wrap Up Long Road Trip?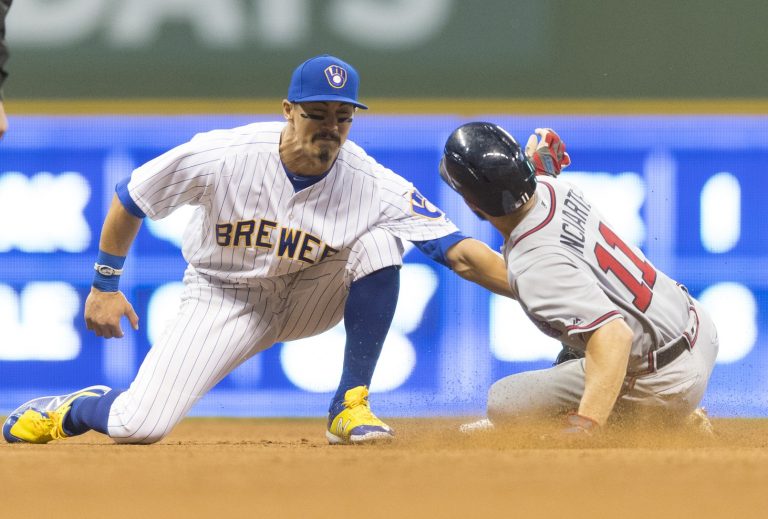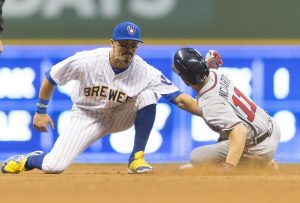 The reason Atlanta will be surging towards a possible playoff berth in the MLB's second half of the season is due largely in part to their offense. The Braves rank 6th in the majors in runs/game, 5th in batting average, and 7th in OPS. They've put up 9 runs in the last two games in Milwaukee but could we see an offensive downturn in the July 8th NL free pick? After all, Atlanta is wrapping up a 10 game road trip and will be at home all of next week before taking time off for the all-star break. Also only three players have seen today's Brewers starter Junior Guerra, with Freddie Freeman and Nick Markakis combining to go 0-6 although Ender Inciarte is 0-0 with 3BB.
Today's O/U is listed at 9, which may seem high until you look at Braves starter Sean Newcomb's (8-3, 3.10 ERA) last performance. The left hander allowed 5ER and walked 5 Yankees batters on a humid day in the Bronx – all over just 2.2 IP. Newcomb can keep today a low scoring affair if he pitches like he did in the 6 starts prior. Over that span Newcomb had 4 starts with 2ER allowed or less. All that being said, the 'over' has hit in 5 of Newcomb's last 6 starts including four straight road games. He's also only faced Christian Yelich of all Brewers players, but the OF is 3-5 with a BB and a 1.467 OPS vs. the lefty.
Can Milwaukee Get Their Offense Rolling?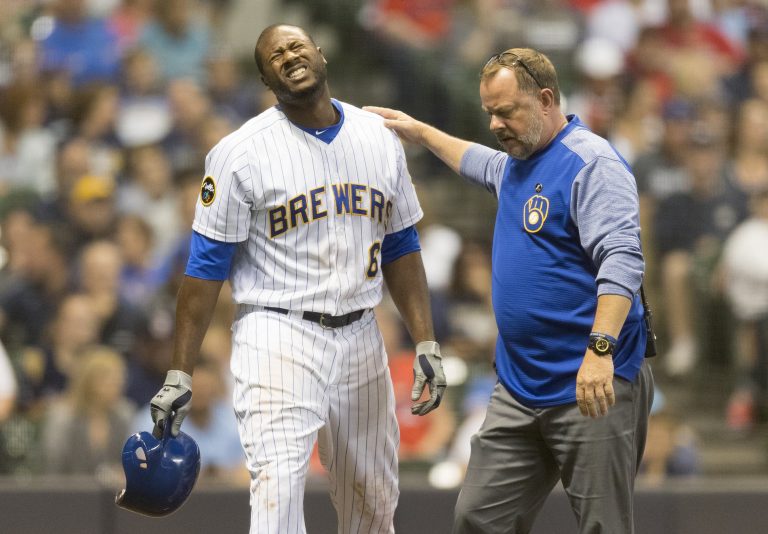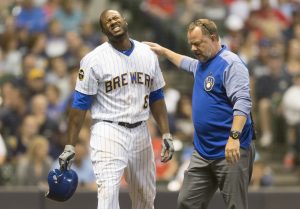 The Brewers have won 5 of 6 on their recent home stand, but must cure their  'case of the Sundays' if they want a win in the July 8th NL free pick. Milwaukee has lost 5 straight contests on Sundays and are 1-5 in the last 6 Guerra Sunday starts. If Lorenzo Cain can go today (P-groin) it will be a huge benefit towards the Brewers getting a Sunday win as the OF has a .492 OBP vs. LH pitchers this season. Jesus Aguilar also sees Southpaws well with a .410 OBP.
One major reason Sunday afternoon's contest could be on the lower scoring side is Milwaukee pitcher Junior Guerra (5-5, 2.87 ERA). The right hander has allowed 3+ ER in a start just one time since May 9th. In his last start Guerra tossed 5 IP of 2-hit, 0ER ball. That was his third start out of the last 5 giving up either 1 run or zero. The 'under' has gone 7-2 in Guerra's last 9 starts and is 12-3 in his last 15 starts at home vs. a team with a winning record.
July 8th NL Free Pick Betting
It's an 82 degree day in Milwaukee today so the Miller Park roof should be open. This will allow a 9MPH wind in from RF to play a factor in Sunday afternoon's total play. Expect the Atlanta bats to be a bit sluggish and the Brewers to struggle a bit vs. LH pitching as well.
Free Pick: Atlanta Braves / Milwaukee Brewers *Under 9*