Free Expert Sports Picks
Wednesday May 13th UFC Fight Night 171 Prelims Betting
Ultimate Fighting Getting Back Into Full Swing After Successful UFC 249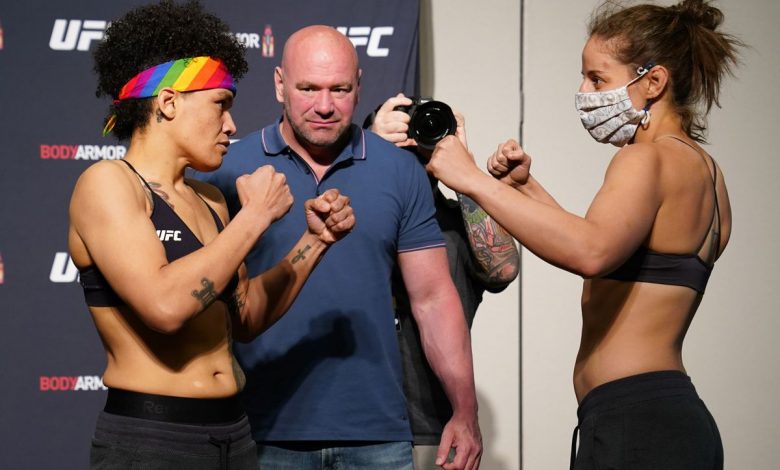 Mixed martial arts once again takes center stage with UFC fight night 171 prelims betting. This undercard for the Smith vs. Teixeira may not have the names that Saturday's UFC 249 did, but it still presents a great opportunity for live sport wagering…finally.
Ike Villenueva (+130) vs. Chase Sherman (-160)
36 year old 'Hurricane Ike' Villenueva makes his UFC debut after trying to balance MMA training as well as his job as a CNC machinist during Covid-19. Villanueva has a 16-9 pro record getting set to go up against the 14-6 Chase Sherman.
Sherman is a -160 favorite in the UFC fight night 171 prelims betting despite dropping three fights in a row. Sherman hasn't fought in the UFC since September of 2018 and has been KO'd in 2 of his last 3. Villenueva is hungry here.
Pick: Ike Villenueva +130
Hunter Azure (-190) vs. Brian Kelleher (+155)
Hunter Azure has been impressive with an 8-0 start to his mixed martial arts career. Azure scored a unanimous decision over Brad Katona in his UFC debut at Fight Night: Cowboy vs. Gaethje back in September.
Brian 'Boom' Kelleher could have some underdog value here because this fight was moved up 10 pounds as Umar Nurmagomedov could not travel due to Covid-19. Kelleher was one of the few willing to take the bout under such weird circumstances. Kelleher fought for the 1st time in a year at UFC 246 in January, scoring a 1st round submission. This feels like Azure's time though.
Pick: Azure wins by 3 round decision -125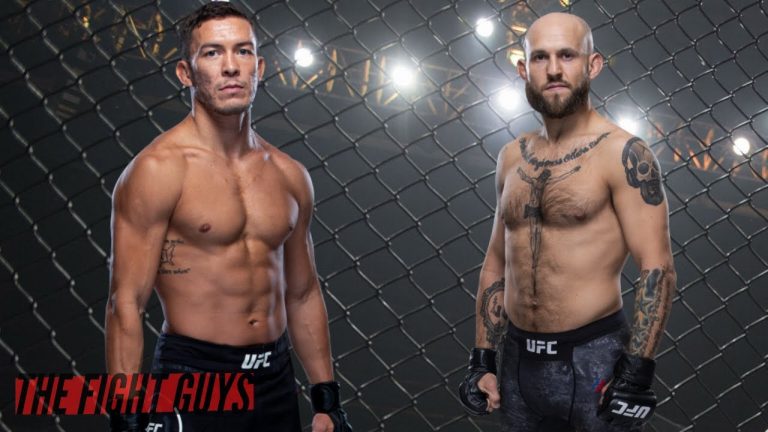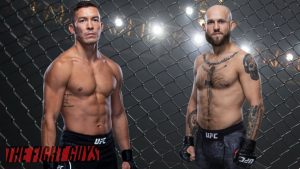 Omar Morales (-175) vs. Gabriel Benitez (+145)
21-7 Gabriel Benitez has more experience going into this fight vs. the 9-0 Omar Morales but will also be at a big size disadvantage giving up 3″ in height and reach. Benitez had won 2 of his last 3 fights, but is coming off a 1st round KO at the hands of Sodiq Yusuff back in August.
Morales has never lost in his mixed martial arts career but he's also only UFC fight under his belt. Morales went the distance in that meeting with Dong Hyun Ma in December. 6 of Morales' 9 wins have come via a finish however and he is one of the more larger and powerful lightweight fighters in the division. It may be an early ending for Benitez.
Pick: Fight does not go the distance -120
Sijara Eubanks (-380) vs. Sarah Moras (+290)
Sijara Eubanks is a huge favorite on Wednesday night despite a 2-fight losing streak and just a 5-4 MMA record overall. All four of Eubanks' UFC fights have gone to a decision (2-2) which shows she does lack that finishing edge.
Sarah Moras snapped a 3-fight losing streak by KO'ing Liana Jojua with elbows in September. Moras has a bit of a height advantage in her bout with Eubanks, but 'Sarj' has fought much better competition during her two fight losing streak to Bethe Correia and Aspen Ladd.
Pick: Sijara Eubanks by decision -140