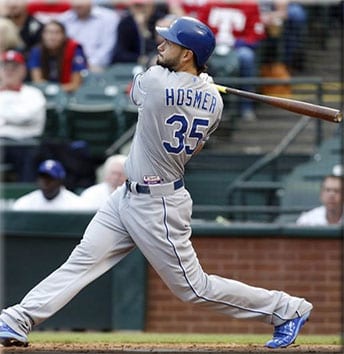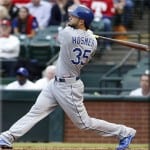 Overview
The Kansas City Royals head into Detroit for a three game series versus division rivals the Detroit Tigers. This has been a fairly even series of late with each team winning 5 of the last 10 meetings. This has also been a low scoring series of late with 11 of the last 16 meetings going under the total.
Head to Head Trends
Under is 11-5 in the last 16 meetings.
Tigers are 5-2 in Verlanders last 7 starts vs. Royals.
Detroit Tigers (-105)
The Detroit Tigers are 3rd in the American League Central 11.5 games out of 1st place but they are still just 3 games out of a wild card spot so it was kind of surprising when they let Price go last week at the trade deadline. The Tigers are one of the better hitting teams in the American League averaging 4.48 runs per game but their pitching just hasn't been there this season allowing 4.79 runs per game.
On the hill for the Tigers today is Justin Verlander who is 1-3 with a 4.68 ERA in 8 starts this season. Since coming back from injury just over a month ago Verlander has had a a few really good starts but he has also had a few very bad starts so you kind of don't know what you'll get from him each and start.
Detroit Tigers Trends
Tigers are 1-8 in Verlanders last 9 starts.
Tigers are 37-16 in their last 53 home games vs. a left-handed starter.
Kansas City Royals (-105)
The Kansas City Royals are 1st in the American League Central 8.5 games clear of the 2nd place Minnesota Twins. Last week I said the Royals were probably due to hit a cold stretch sometime before the end of the season and after losing 4 of their last 5 games it looks like it might be happening now.
The Royals have one of the best pitching staffs in the American League especially their bullpen who have just a 2.33 ERA on the season but they have not been very good of late with an 8.31 ERA over the last 5 games. Starting for the Royals today is lefty Danny Duffy who is 4-5 with a 4.28 ERA on the season. Duffy had a rough start to the season but he has been pitching much better of late.
Kansas City Royals Trends
Royals are 1-4 in their last 5 overall.
Royals are 3-7 in Duffys last 10 starts with 4 days of rest.
Conclusion
I'm going with the Detroit Tigers over the Royals in this one. I know Verlander has been inconsistent this season but his last two starts have been his best two so it looks like he might be starting to come around.
Free Pick: Detroit Tigers -105