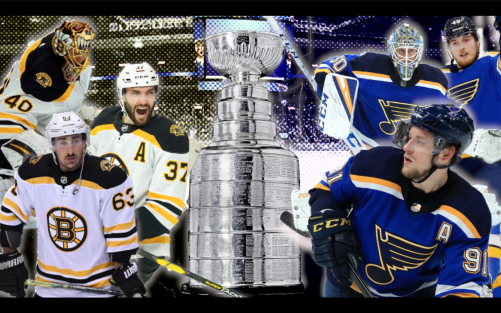 The NHL loves a Game 7, especially when it's for the chance to raise Lord Stanley's Cup. Sunday is just game 6, but is the value on Boston (+105) pushing this series to a do-or-die ratings gold game on Wednesday? St. Louis (-125) definitely doesn't want to go back to TD Garden for an elimination game. Do the Blues end a (franchise) long drought in the Stanley Cup Finals game 6 free pick or is this matchup destined for a Game 7?
Bruins Turn to Last 'Must-Win' Game for Motivation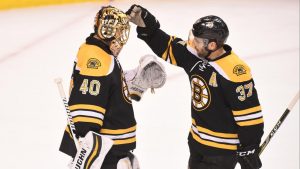 Boston has their backs against the wall, there's no doubting that in an elimination game. That being said, this isn't the 1st time the team with the 2nd most points (107) during the regular season has faced adversity. St. Louis had just stolen game 2 in Boston, snapping the Bruins 8 game winning streak and getting ready to head back home before Bruce Cassidy's team scored a dominating 7-2 win at the Enterprise Center in game 3. The Bruins were actually in a similar spot in their 1st round series vs. Toronto, being down 3-2 before scoring a 4-2 win in Toronto and then a 5-1 dominating victory at home. Basically…this team is battle tested.
Of course, just because Boston has answered the bell a couple times this postseason doesn't mean there isn't questions heading into the Stanley Cup Finals game 6 free pick. The Bruins 1st line has been their major concern. Patrice Bergeron had a great game 3, but has been held to just 1 point otherwise in the series. David Pastrnak has been shut out of the scoring sheet in two straight and Brad Marchand has just 2 points in the last 4 games of the Finals. Tuukka Rask has given up at least 2 goals in every game this series, a big turn as he allowed just 1 total in the 2 games in Columbus in the Eastern Conference Finals.
Is St. Louis Actually in Control Here?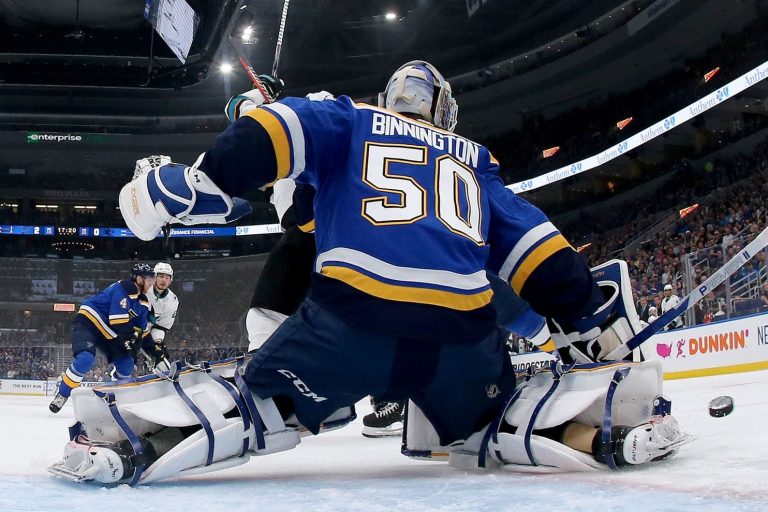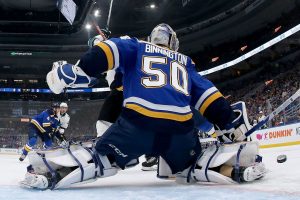 The Blues have definitely had their ups and downs this series. Just when you think St. Louis is going to exert their dominance – they lay an egg such as in game 3. Then, when you think the Blues are overmatched they rattle off two straight wins as they've done in games 4 and 5. Rookie Jordan Binnington has looked like a fish out of water at times here, but he's strapped up nicely the last two, stopping 59 of the last 62 Boston shots as the Blues have taken a 3-2 lead. Is Binnington still a risk in the Stanley Cup Finals game 6 free pick though? He did give up 5 Bruins goals in Game 3 at home on just 19 shots.
What's going good for the Blues ahead of Sunday's game is that their offense has averaged 33 SOG the first two games at Enterprise Center this series. The star power has stepped up for St. Louis too (a vast difference from Boston) as Vladimir Tarasenko has 3 goals in 5 games and Ryan O'Reilly has 3 goals and 3 assists just in the last 4 games. St. Louis has never won a Stanley Cup, so you can count on them wanting to raise it in front of the long suffering faithful on Sunday night.
Stanley Cup Finals Game 6 Free Pick
Is a Game 7 imminent in this series? Binnington has been playing great in net for the Blues while the Boston 1st line has seen their share of struggles. Most people would assume this series is shifting back to TD Garden on Wednesday, but St. Louis knows how dangerous of a situation that would be. Does the NHL love a Game 7? Of course, but they also love rewarding a franchise by letting them celebrate their 1st ever Cup win on their own ice.
NHL Free Pick: St. Louis Blues -125