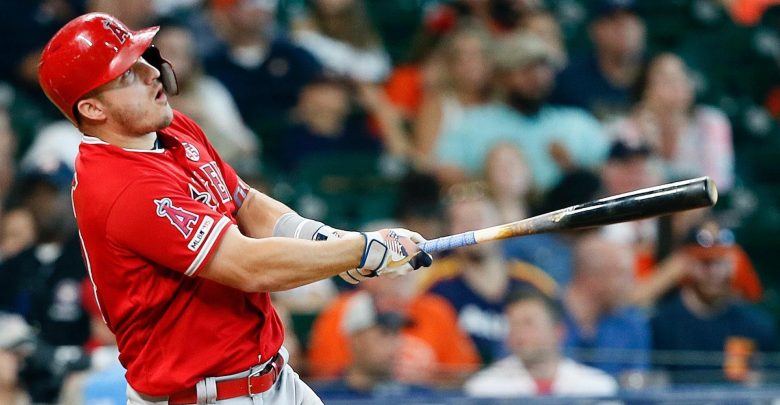 The 90th MLB All-Star Game will be played in Cleveland on Tuesday night, with the American League looking to extend its current six-game winning streak over the National League. While the game doesn't determine home-field advantage for the World Series anymore, there is still a lot of pride in the players on both sides in winning the game.
The American League has a 44-43-2 record in the game but has dominated over the last few decades, going 24-6-1 in the last 31 meetings. Last season, the AL won 8-6 in 10 innings in a contest that featured 10 home runs, five by each team.
The moneyline for this contest has the National League +103 and the American League -113. The over/under for the game has been set at 8.5.
Experienced Starter
Houston's Justin Verlander will get the ball to start for the American League, making his second All-Star Game start and eighth overall appearance. Verlander will likely go two innings, but he'll need to be on his game from the start against the power-filled National League lineup. Verlander is 10-4 on the season with a 2.98 ERA, though he's already given up 26 home runs, just four off his career high for an entire season.
While the American League lineup is obviously stacked from top to bottom, the one player that stands out is Angels outfielder Mike Trout. Trout will make his seventh appearance in an All-Star Game in this one, having sat out with an injury in 2017, and has won two All-Star Game MVPs already. In his six appearances as an All-Star, Trout is 7-for-15 with two doubles, two home runs, and four RBI, and he's been hitting well of late, notching six home runs and 10 RBI in his last six games.
Powerful Lineup
Heading into this game, six players in baseball have hit 27 or more home runs this season, and four of them are playing for the National League. In fact, three of them — Milwaukee's Christian Yelich, the Dodgers' Cody Bellinger, and Pittsburgh's Josh Bell — will be in the starting lineup. Bellinger and Yelich are also in the top five in baseball in batting average, so even if the ball doesn't leave the park, they are certainly threats to do some damage against Verlander.
Los Angeles Dodgers pitcher Hyun-Jin Ryu will get the start for the National League, and it will be interesting to see how he performs in the spotlight. Ryu was 1-2 with a 5.21 ERA in the playoffs last season, so it's hard to predict how he'll do in such a situation as this one. Ryu has been outstanding this season, going 10-2 with a 1.73 ERA, leading the National League in both wins and ERA.
NL Comes Out On Top
The All-Star Game is often hyped for who is in the starting lineups, but it usually comes down to the reserves, especially in a close game. In this one, I like the National League's reserves a little more than the American League's. Players like Charlie Blackmon, Pete Alonso, Kris Bryant, and Mike Moustakas could all come in late in the game and come up with clutch hits. I'm taking the National League +103 to win this game.