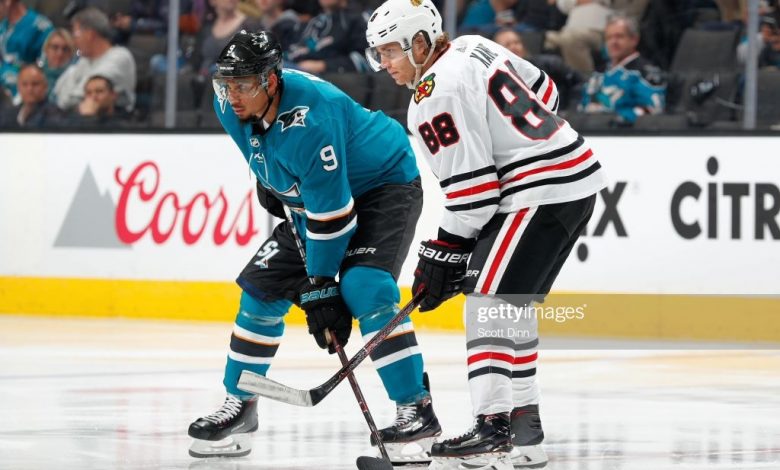 There's value – and also not value – on both teams in the November 5th NHL free betting pick. It's Chicago, who has shown a bit better offense lately visiting a Sharks team that has lost 5 straight. The Blackhawks have played a lot of games in a recent span, and San Jose has had the last 2 nights off. Both teams have a struggling goaltender in net but are the Sharks worth a -145 play even at home?
Chicago Have the Fatigue Factor Tuesday?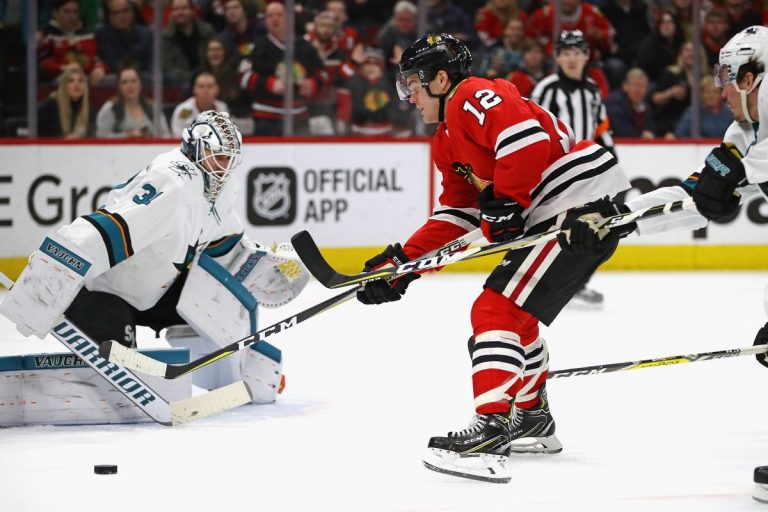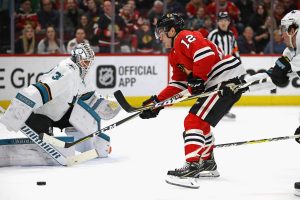 The Blackhawks have looked a slight bit better as of late, but that's not saying much as it would be hard to be any worse. Chicago's 11 points is just 2 off the fewest in the league. Luckily for Chicago, San Jose is in a lock for the worst record in hockey with just 9 points.
Chicago has an OT win, an OT loss, and a 5-1 win over their last 4 games. They've also been shut out 0-3 in Nashville over that span though and both the win and the OT loss came against the lowly Kings. On the bright side the 'Hawks have scored 3+ goals in 3 of the last 4 – which is more than the Sharks can say. Alex Debrincat has turned things around with 2 goals in the last 4, which gives him just 4 on the year. Patrick Kane has an assist in 3 of the last 4 for Chicago.
What the Blackhawks should like ahead of the November 5th NHL free betting pick is that San Jose has had their share of struggles in goal. Unfortunately for Hawks fans, so has Chicago which is the reason Tuesday's total is sky high at 6.5. It's Corey Crawford going for the Blackhaws, and he's allowed 4+ goals in all but one of his 5 appearances on the year. Chicago is also playing their 3rd game in 4 nights and their 4th straight road tilt.
Should San Jose Be Favored Over Anybody Right Now?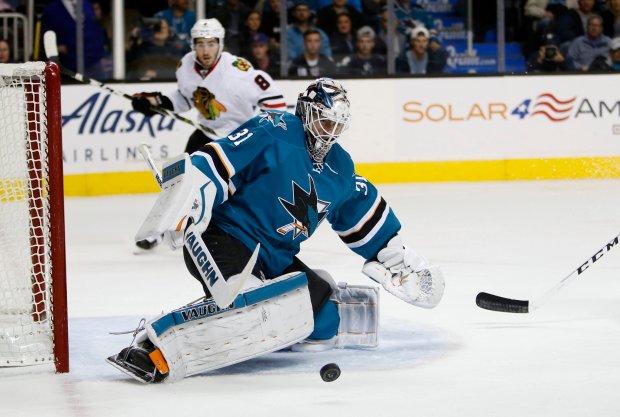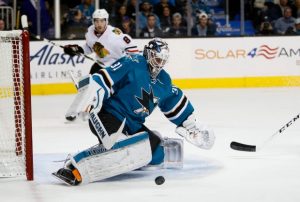 The Sharks opened at -165 but have been bet down to -145. It's hard to back San Jose for any price right now considering they've dropped 5 straight. The Sharks are at home on Tuesday, but just 2-4 at the SAP Center this season.
A 5-game losing streak is bad enough, but it's how bad San Jose has looked over that run that makes Chicago a tempting play at +125. The Sharks have been held to 2 goals or less in each of the five goals and have just 8 total over that span. San Jose opponents meanwhile have netted 4+ in 4 of those games and have a total of 22 scores during the stretch. Adding even more insult to injury is that the Sharks have been favored during 3 of their 5 losses.
While Chicago may have their struggles in net with Crawford, San Jose can't exactly rely on Tuesday's goaltender Martin Jones either. His .887 save percentage is even lower than Crawford's .892. Jones allowed 3 goals on just 19 shots to Winnipeg on Friday. He served up 4+ in 3 of 4 starts before that. Chicago's offense is trending upwards a bit, but San Jose will at least have the benefit of having the last two nights off.
November 5th NHL Free Betting Pick
The total is 6.5 for this matchup. Yes, it's two bad goaltenders but also two offenses that have had their shares of struggles too. Chicago had been showing a bit more promise on offense, but will be a bit fatigued playing their 3rd road game in 4 nights. San Jose hasn't scored more than 2 goals in any of the last 5 games so they don't intimidate here.
Pick: Chicago / San Jose *Under* 6.5