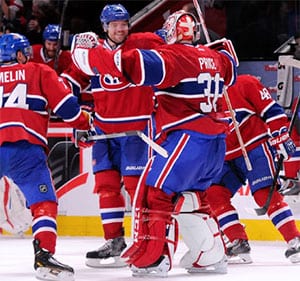 Overview
The Dallas Stars head into the Bell Centre in Montreal tonight where they take on the Canadians. Being in opposite conferences the Canadians and Stars don't meet up all that often but it's been a fairly even series with each team winning 4 of the last 8 meetings going back to 2010.
Head to Head Trends
Stars are 1-4 in the last 5 meetings in Montreal.
Home team is 4-1 in the last 5 meetings.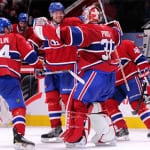 Montreal Canadians (+120)
The Montreal Canadians are 6th in the Atlantic Division with 66 points 16 points back of the 1st place Tampa Bay Lightning but more importantly 9 points back of the Detroit Red Wings for the final playoff spot in the East so not looking good for the Canadians playoff chances.
If you take out the Leafs over the last few seasons this has been one of the biggest collapses in recent history and probably the biggest in franchise history for the Canadians. The Canadians won their first 9 games of the season and they played pretty good for the next month but things went down hill from there and they have won just 11 of their last 40 games.
Montreal Canadians Trends
Canadians are 11-29 in their last 40 overall.
Canadians are 5-16 in their last 21 vs. a team with a winning record.
Dallas Stars (-130)
The Dallas Stars are tied for 1st in the Central Division with the Chicago Blackhawks both with 87 points. The Stars are going through their own little collapse at the moment as well although maybe I would call their recent play over the last couple months as a cold stretch instead of a collapse because I think they are still a decent team and will find their last back.
The Stars went 28-11 over their first 39 games but but they really cooled off in early January winning just 12 of their last 28 games which isn't super horrible but something did change for this team. The Stars offense has dropped off a bit but I think it was their goaltending that is the biggest difference as neither of their goaltenders have been all that great over the second half of the season.
Dallas Stars Trends
Stars are 8-3 in their last 11 vs. a team with a losing record.
Stars are 7-3 in their last 10 road games.
Conclusion
I'm going with the Dallas Stars over the Canadians in this one. The Dallas Stars haven't exactly been playing great hockey over the last couple months but they're still playing a hell of a lot better the Canadians have been playing.
Free Pick: Dallas Stars -130