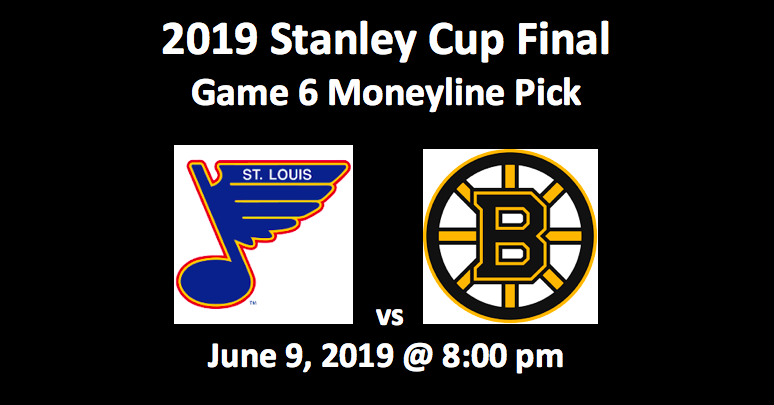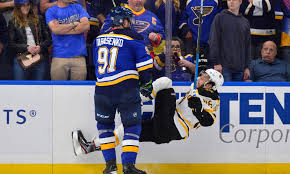 Our St Louis Blues vs Boston Bruins moneyline pick odds has the Blues at -117. This St Louis Blues vs Boston Bruins moneyline previews notes the Bruins come in at +108. The Stanley Cup Final Game Six odds make St Louis slim favorites in the game, which will be played on Sunday, June 9, 2019 at Enterprise Center in St Louis. The puck will drop at 8:00 pm ET.
The Bruins will try to come back after falling behind in the series three games to two in a controversial Game 5 where they lost 2-1. In that contest, the Boston Bruins outplayed the St Louis Blues, but the team's inability to convert scoring opportunities and a bad call by the refs proved to be their undoing.
St Louis Blues vs Boston Bruins Moneyline Pick – Goaltending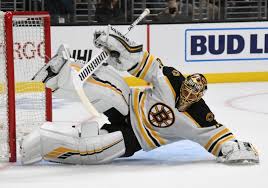 In goaltending, it is the rookie Jordan Binnington versus the veteran Tuukka Rask. In Game 5, Binnington stopped 38 of 39 shots. Rask stopped just 19 of 21. Goaltending was a major difference in that game. What could be a factor in Game 6 is the fact that the Bruins are going with 12 forwards and six defensemen. In Game 5, with Zdeno Chara playing injured and unsure how he would hold up, Boston went with seven on D. Overall, the Boston captain was fine.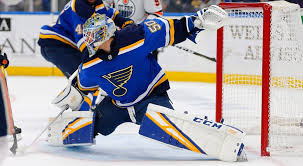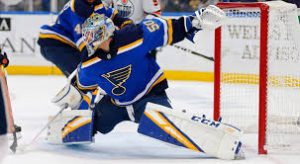 With that in mind, coach Bruce Cassidy removed defenseman Steven Kampfer from the lineup and put in rookie forward Karson Kuhlman. Might that help Boston's scoring chances and might it be enough to open up the net a bit more for Boston? Although an overall unknown, Binnington has not played like a rookie. Still, he has certainly not been perfect. As far as Rask is concerned, he has been fairly unflappable in the postseason. The first 10 minutes of Game 6 will tell the tale of goaltending in this contest.
Blues vs Bruins Stats and Players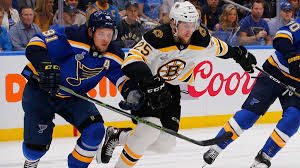 The fact is in Stanley Cup Final play with teams ahead 3-2, the team with the extra victory is 32-8 in terms of winning the series. So, St Louis has a good shot of taking the Cup and even winning tonight. They are 7-1 in four completed playoff series in matchups after game four. But there are a few other stats to consider. The Blues are 6-6 at home in the postseason and the last team to come back down 3-2 in the Stanley Cup Final is the Boston Bruins. They did that in 2011 against the Vancouver Canucks.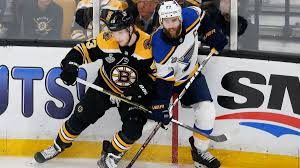 Will Boston's stars finally become animated and score tonight? That's a huge question. Here's a sobering fact regarding the Bruins, Patrice Bergeron, Brad Marchand, David Pastrnak, and David Krejci don't have a goal or an assist amongst them in 5-on-5 play in this series. There's hope with the suspension of St Louis D-man Ivan Barbashev. The trio of Alexander Steen, Oskar Sundqvist and Barbashev has been a major factor in shutting down Boston's top line through the Stanley Cup Final. Especially effective has been the combo of Sundqvist and Barbashev. In the game three blowout of St Louis by Boston, Sundqvist was not on the ice. He was serving a suspension.
Will Chara's presence on the ice be a difference-maker for Boston? He'll be wearing a fishbowl tonight, as he did in Game 5, to protect his jaw, which is most likely broken. What about the Blue's rookie star Robert Thomas? He's been out and is listed as day-to-day. It looks as if he'll be back for this game. But will his wrist, which has been injured, respond in the manner hoped? He did struggle in his last seven playoff games, getting just one assist and earning a minus-5 rating.
Our St Louis Blues vs Boston Bruins Moneyline Pick
This is the Blues game to lose. They have a lot going for them. The Bruins need to come out fast and establish their game. And they must convert when they have solid chances. The 12-6 lineup should help them do so. Barbashev suspension looms huge. Our St Louis Blues vs Boston Bruins moneyline pick, with odds at +108, is the Bruins.
Summary Moneyline Pick Odds- St Louis Blues vs Boston Bruins
Bruins Moneyline at +108