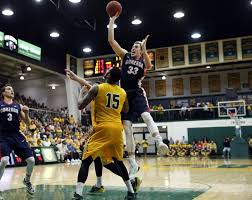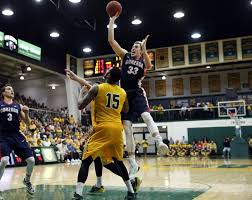 On Jan. 5, the #5 Gonzaga Bulldogs (14-0 Overall, 2-0 WCC) are at the San Francisco Dons (11-4 Overall, 1-1 WCC). The Bulldogs are favored by anywhere from 13.5 to 12.5. They started at minus 14.5. Our Gonzaga plays San Francisco college basketball free pick has one team on a huge roll, Gonzaga, which is undefeated and in first on the WCC, and San Francisco, which at this moment is a team in the middle of the conference.
In WCC play, the Bulldogs defeated Pepperdine 92-62 and Pacific 81-61. Both sit at the bottom of the conference. San Francisco beat San Diego 8-74 in its first game. They then lost to Santa Clara 72-58. As an undefeated team, Gonzaga is in everyone's sights, and the Dons would like to be the team that hands them their first defeat of the season.
#5 Gonzaga Bulldogs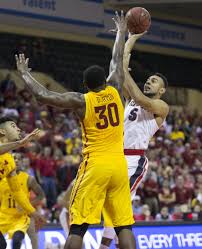 The Bulldogs are scoring on average 84 PPG. They're hitting 48% of their shots. Junior guard Nigel Williams-Goss (13.8 PPG, 5.7 RPG, 47 FG%) leads the team in assists with 4.7 PG. He ignites the offense. At Center, 7' 1" senior Przemek Karnowksi (12.7 PPG, 6.3 RPG, 57 FG%) offers top rebounding numbers and is especially adroit on the offensive boards. Guard Josh Perkins (10.9 PPG, 3.4 APG, 47 FG%) is the team's top three-point shooter, hitting 48%. Freshman forward Jordan Mathews is averaging a little over 10 PPG while bringing down 5.2 RPG.
San Francisco Dons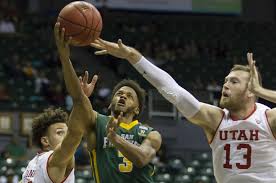 Senior guard Ronnie Boyce (16.0 PPG, 4.9 RPG, 46 FG%) leads the Dons in points and is second in rebounding. The team's top three-point shooter is freshman guard Charles Minlend (11.3 PPG, 51 FG%, 48-3PT%). He also has the second-best field goal percentage. Forward Charles Foster (10.9 PPG, 3.6 RPG, 47 FG%) offers solid point production. Sophomore forward Mike McCarthy (7.5 PPG, 5.8 RPG, 57 FG%) is a solid presence. He tops the team in rebounds and shooting percentage.
Gonzaga Plays San Francisco College Basketball Free Pick
The Bulldogs come to this game with substantially more offensive rebounds, steals, and blocked shots. The one area where the Dons excel and out-performs the Bulldogs is in three-point shooting. San Francisco is 18 percentage points higher and they have made 31 more than Gonzaga. If they are hot from the outside, they may keep this game close.
In our Gonzaga plays San Francisco college basketball free pick, we are taking the Dons at plus 13.5. The game will be played Jan. 5 at 9 p.m. ET at the War Memorial Gymnasium in San Francisco.
Gonzaga Plays San Francisco College Basketball Free Pick: San Francisco +13.5