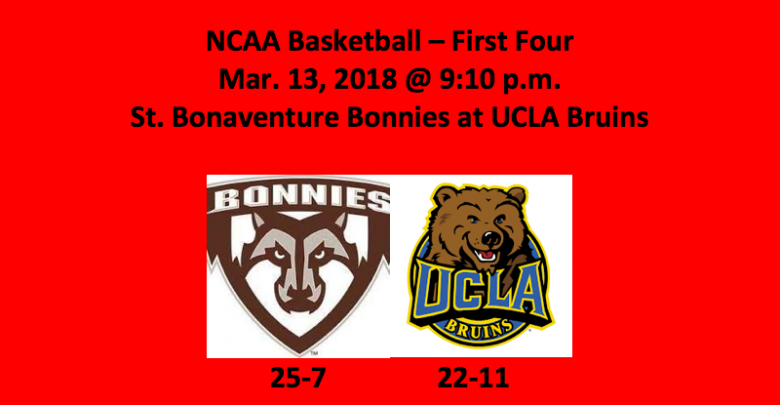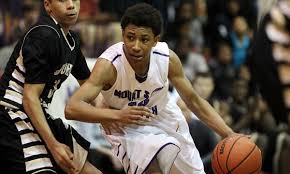 The NCAA Tournament's second game of the First Four offers the #11 St. Bonaventure Bonnies (25-7) at the #11 UCLA Bruins (21-11). The game will be played Tuesday, March 13 at 9:10 p.m. E.T. at the University of Dayton Arena in Dayton, OH. It's the first time since 2011 that the Bonnies have made it into the tournament. Their last at-large bid was in 2000. This is the first time that the Bruins will play as an at-large team. Our St. Bonaventure plays UCLA 2018 NCAA Tournament pick has the Bruins at -3.0. The over/under for this NCAA Tournament at-large game ranges from 154 to 155.5.
Recent History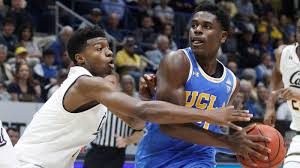 The Bonnies won 13 games in a row and then in the Atlantic 10 Conference tournament lost in the semifinals to Davidson 82-72. In the regular season, St. Bonaventure finished one game away from Rhode Island, the Atlantic 10 Conference regular-season winner. UCLA finished third in the Pac-12 Conference, three games behind top team Arizona. In the conference tournament, they went on a run, beating USC and Stanford. They lost in the semifinals to Arizona in OT 78-67.
Matchup
When it comes to basic stats these two teams are fairly close. St. Bonaventure is a bit better than UCLA in assists (15/14), three-point average (40%/38%), and frees (75%/72%). The Bruins are better in PPG (82/78) and rebounds (39/36). Each team is averaging 46% from the field. The Bruins are plus-52 in three-point shots made.
Players to Watch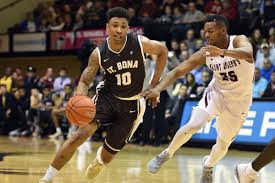 Senior guard Jaylen Adams and senior forward Matt Mobley are both solid shooters. Adams is averaging 19.8 PPG, while Mobley is putting in 18.5 PPG. Adams is a good assist-man with 5.4 per game. Mobley is grabbing 5.0 RPG. Junior forward LaDarien Griffin is taking down 6.5 RPG while making 1.3 blocks. He's a 48% shooter.
For the Bruins, junior guard Aaron Holiday and senior center Thomas Welsh are both important forces. Holiday is averaging 20.3 PPG and 5.8 APG. Welsh is averaging 10.7 RPG and putting up 13.0 PPG. Holiday and Welsh are hitting plus-40% of their threes. Freshman guard Kris Wilkes is good for 13.8 PPG.
Our St. Bonaventure Plays UCLA 2018 NCAA Tournament Pick
The Bruins should be able to handle the Bonnies. The two teams are fairly close statistically, while the Bruins can be explosive from the arc and beyond. Plus, they have two top players with one, Welsh, in front and one, Holiday, taking the back. Our St. Bonaventure plays UCLA 2018 NCAA Tournament pick are the Bruins at -3.0. We like the over at 154.0.
Summary Bonnies at Bruins Picks- UCLA at -3.0 and over 154.0