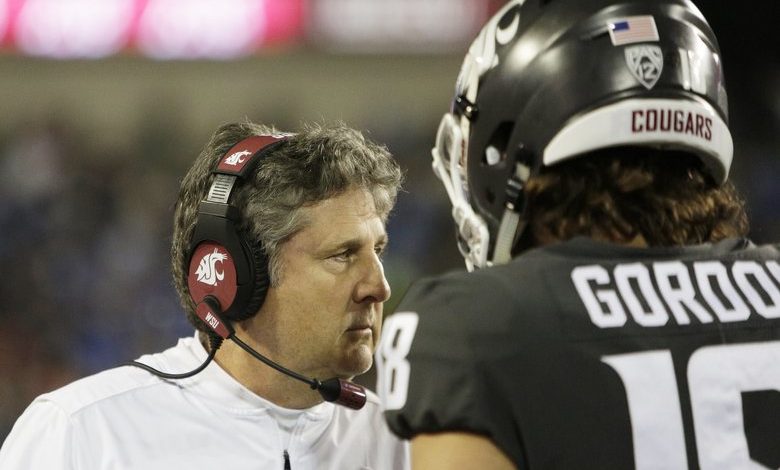 The NCAA week 7 Washington State at Arizona State free pick is an interesting one. The line started with the Sun Devils -2.5 favorites at home on Saturday afternoon but has since shifted to ASU +1. Both teams are a bit underrated, even though ASU just crept into the top 25. WSU has the offense to compete with anybody, but comes into Tempe riding a 2-game losing streak. It's a fork-in-the-road game for both teams – who has the edge?
Washington State Offense Looked Human Last Week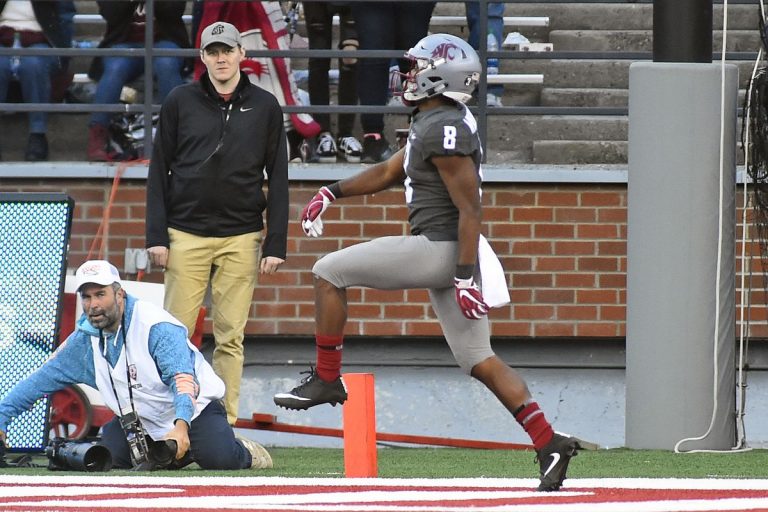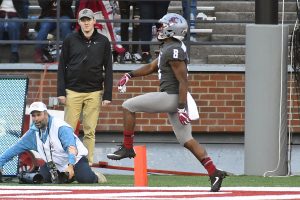 It's been a roller coaster first 5 games for Mike Leach's Washington State team. They started off the year 3-0 behind the nation's #1 passing attack, scoring over 58 points in 2 of their first three games. The last two games have seen a 63-67 loss at home vs. UCLA and the offense going into hibernation the last time out in a 13-38 defeat at Utah.
The good news ahead of the NCAA week 7 Washington State at Arizona State free pick is that the Cougars have had a bye week to regroup. QB Anthony Gordon threw for 570 yards and 9 TD vs. the Bruins, but had just 252 including 2 INTs vs. Utah. Arizona State has a top 40 defense and has allowed just 222 yards per game through the air. For Washington State, running is only done after they catch the pass as the team is very one-dimensional in ranking 127th in the nation in rushing.
Washington State has made some changes on the defensive side of the ball after DC Tracy Claeys resigned two weeks after his team allowed 50 second half points to UCLA. Roc Bellantoni and Darcel McBath will work as co-defensive coordinators for now. The change can't hurt as the Cougars allowed 657 total yards vs. the Bruins and 526 (including 334 through the air) in the loss to Utah.
Arizona State's Well Rounded Offensive Attack Give Them an Edge?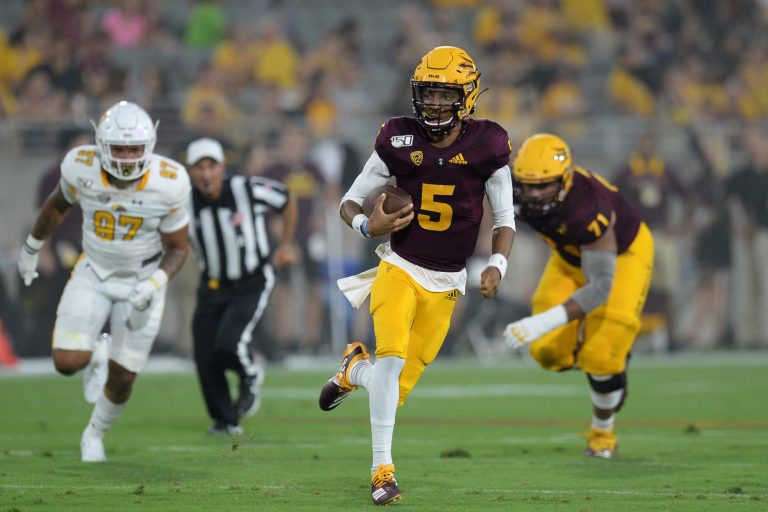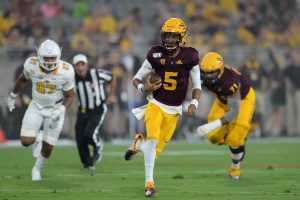 There isn't a lot of film on what Washington State will try to do on the defensive side of the ball on Saturday afternoon. ASU has a very diverse offense however. QB Jayden Daniels is the straw that stirs the drink on that side of the ball. Despite starting as a true freshman, Daniels has led ASU to a 4-1 record with two 300+ yard passing games as well as 5 TD to 1 INT.
What's made Daniels' job so easy in his first season in college football is players like Jr. RB Eno Benjamin who ran for 100 yards and 3 TD in ASU's last game against CAL. The offense also has a trusted target in Brandon Aiyuk who had 9 catches for 122 vs. Colorado. Can WSU's defense stop this multi-faceted approach?
For as good as their offense has the potential to be, it's still Herm Edwards' defense that will dictate if ASU gets the win on Saturday. The Sun Devils have one blemish this year, a 31-34 home loss to Colorado in which Buffaloes QB Steven Montez threw for 337 yards and 3 TD. It was the only time all year that ASU has given up more than 17 points in a game – a trend that will obviously be tested vs. Washington State's #7 scoring offense.
NCAA Week 7 Washington State at Arizona State Free Pick
Can Edwards game plan against the Air Raid offense? That's the biggest question ahead of Saturday afternoon's tilt. On the bright side, the ASU defense has had an extra week to prepare after being idle in week 6. The x-factors of being at home and the Sun Devils having a more diverse offensive attack should sway this one in Arizona State's favor.
PIck: Arizona State +1