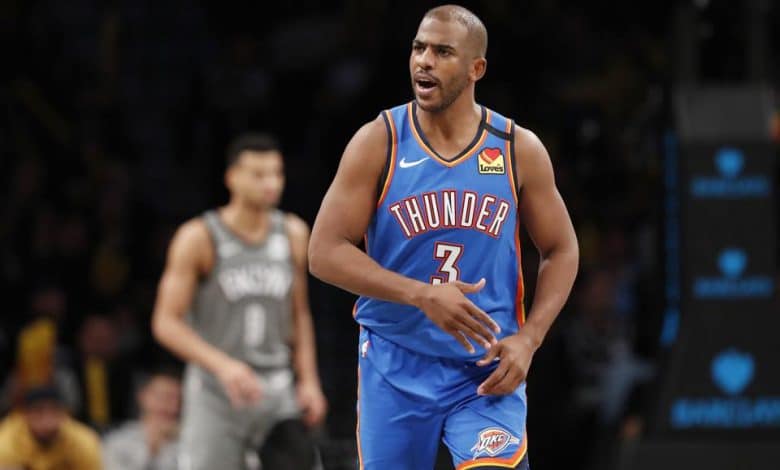 Houston looks like they might be a team perfectly built for the bubble as they head into August 20th Thunder vs Rockets betting. Houston put up 52 three pointers in the ideal shooting conditions in Orlando en route to a 123-108 series opening win. Houston is without Russell Westbrook again on Thursday, but his absence didn't seem to matter in game one.
Oklahoma City was a 1-point favorite on Tuesday but has dropped to a 2-point underdog for August 20th Thunder vs. Rockets betting. Game one went OVER the 225 total, but that number is up a bit to 226.5 as the series continues.
Can Thunder Bounce Back Thursday?
If Houston is hitting their three-pointers, there may not be much OKC (or any other team) can do. The Rockets were actually just 20-52 (38%) but that volume really adds up. Oklahoma City held a 46-36 rebounding edge in game one, but was still down by as many as 23 points at one time.
What will be the Oklahoma City strategy in round two – just hope Houston misses? Chris Paul nearly had a triple-double in game one (20/10/9) and it wasn't enough. Danilo Gallinari stepped up with 29 points and the Thunder still lost by 15. Steven Adams dominated the post with 17/12 but it didn't faze the Rockets.
OKC could get a boost if rookie Lu Dort is able to return to the lineup. He missed game one with a sprained knee but held Harden to 1-17 from three point range when the teams met up in January. Even if Dort can go, he's a rookie in his first postseason appearance and not 100% healthy.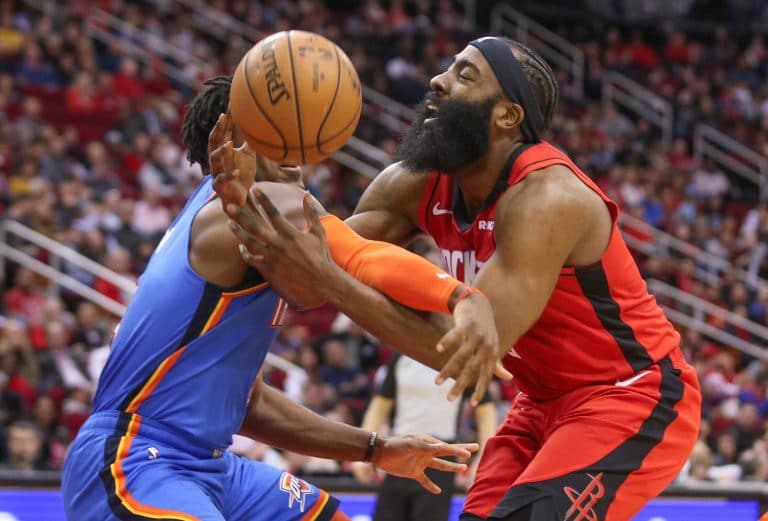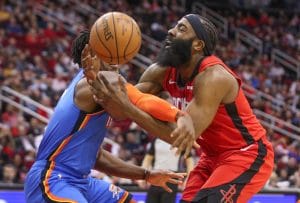 Houston to Just Keep Doing What They Do
Houston taking a 2-0 series lead heading into August 20th Thunder vs. Rockets betting would be huge long term. The Rockets getting some padding in the first round avoids the urge to rush Westbrook back from his quad injury too soon and gives Houston a better chance at being fully healthy.
The Rockets are going to continue to play small ball and launch three's. They weren't hurt by the 6'11" Adams having 4″ on Houston's tallest player. In fact, Adams having to stretch to the perimeter to guard P.J. Tucker or Robert Covington ended up opening up the lane.
Eric Gordon filled in nicely in Westbrook's absence in game one, going for 21 points while Jeff Green added 22 off the bench. It was supposed to be the Thunder who had the depth advantage in this series but Houston getting contributions like that eases the strain on James Harden, who still had 37 in the opener to lead all scorers but on a reasonable 12-22 from the field.
August 20th Thunder vs. Rockets Betting
Oklahoma City knows what the Rockets' game plan is for sure now – launch threes – and it's just a matter of whether they can stop it or not. The teams have now split 2-2 on the year and this feels like a series headed towards six or seven games. If that's the case, OKC taking game two is imperative.
Free Pick: Oklahoma City +2