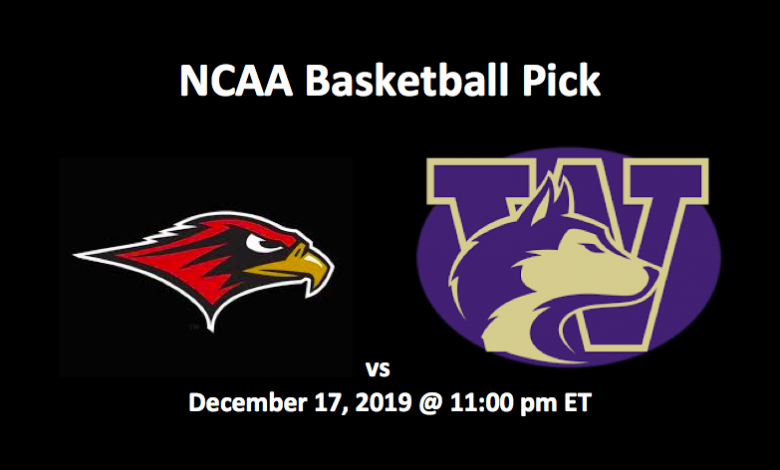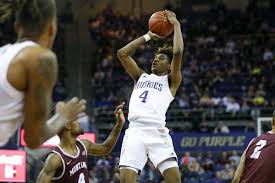 We've got a Seattle Redhawks vs Washington Huskies pick tonight. In this Redhawks vs Huskies pick, we've see Washington is favored by 16.0. The game, which features the second-place Redhawks from the Western Athletic Conference and the ninth-place Huskies in the Pac-12, will be played at the Alaska Airlines Arena in Seattle, WA. Tipoff is scheduled for 11:00 PM ET. Also, check out tonight's North Florida vs Florida State pick.
In the WAC, the Seattle Redhawks (6-5 Overall, 0-3 Away) are one-half game behind the first-place California Baptist Lancers. Seattle is on a four-game winning streak. All of those victories occurred at home. This season, the Redhawks have played one other Pac-12 team. That was the Washington State Cougars on November 7. The Cougars took the Redhawks down 85-54.
The #22 Washington Huskies (7-2 Overall, 6-1 Home) last played on December 8 against the Gonzaga Bulldogs. The Bulldogs beat the Huskies at home 83-76. Prior to that loss, Washington had won five games straight. They started the season with a big 67-64 win over the #16 Baylor Bears. The only other loss for the Huskies was to the Tennessee Volunteers. On November 16, Tennessee beat Washington 75-62.
Seattle Redhawks vs Washington Huskies Pick – Stats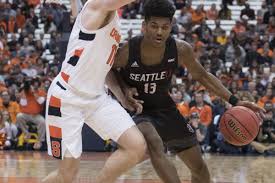 The Redhawks are scoring 73.5 PPG. The Huskies are in sync with that figure, averaging 73.2 PPG. But that's where the similarities stop. Washington is completing 46.4% of their field goals and 31.9% of their threes. On the other hand. Seattle is connecting on 41.0% of their field goals and just 27.6% of their attempts from downtown.
The Redhawks do excel is in hitting frees. They're making 76.2%. Washington is good on just 71.6% of their tosses from the charity stripe. Seattle is also gathering in more rebounds. They are grabbing 39.0 rebounds per game while the Huskies are taking down 35.6. In other areas, Washington tops Seattle, The Huskies are better in assists (14.2 to 11.0), blocks (6.2 to 2.6), and steals per game (8.1 to 5.8). We expect Washington to be much tougher on defense than their opponents.
Redhawks at Huskies – Players
Seattle is led in the backcourt by Terrell Brown and in front by Myles Carter. Brown tops the Redhawks in points per game (20.9) and assists (4.5). He's second in rebounds with 7.2 per contest. At 35.0%, Brown is the team's best three-point shooter. Carter is grabbing a Seattle-best 7.7 RPG. He's also best on the team in shooting percentage, connecting on 51.9% of his attempts. Carter is averaging 11.1 PPG.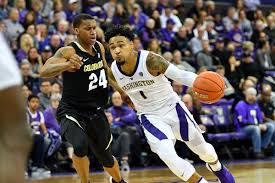 Our Seattle Redhawks vs Washington Huskies pick notes that Washington brings a deeper unit to the floor. They have a highly competitive frontcourt that includes Isaiah Stewart and Jaden McDaniels. They're averaging 17.0 and 15.0 PPG respectively. Stewart is good for 7.9 RPG and 1.8 BPG. He's connecting on 57.7% of his field goals attempts. McDaniels is averaging 5.2 RPG. In the backcourt, Quade Green is dishing off 5.4 APG while scoring 9.6 PPG. Guard Nahziah Carter, who's hitting 51.0% of his field goals and 45.2% of his threes, is putting up 14.7 PPG and taking down 6.4 RPG. These four comprise a solid core.
Our Seattle Redhawks vs Washington Huskies Pick
The Huskies have a lot more talent and depth. Their defense can bring it, and Washington has a sound three-point game. Seattle does possess some decent talent in front and back. But they are lacking the depth to be able to keep up with the Huskies. Plus, the Redhawks have not been successful on the road, while Washington has been close to unbeatable at home. Our Seattle Redhawks vs Washington Huskies pick is Washington at -16.0.
Seattle at Washington Prediction – Summary
Washington Huskies at -16.0