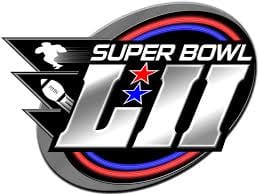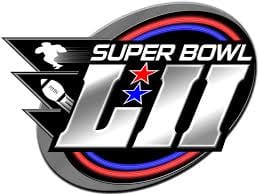 It's finally here, the big game and our Super Bowl LI free pick as the New England Patriots (14-2) plays the Atlanta Falcons (11-6). The Pats come to this game with just two losses, as they have managed to figure out ways to win even when not playing up to expectations. The Falcons may have lost three times as many games, but in the second half of the season and through the postseason, they steamrolled teams.
The spread is still three. That's where it started and that's where it will remain. The moneyline odds have moved around quite a bit. The best odds on the Falcons offer them at -155 and the best on the Pats is +125. The totals opened at 57.5 and that bet is now at either 58.0 or 58.5.
New England Offense vs. Atlanta Defense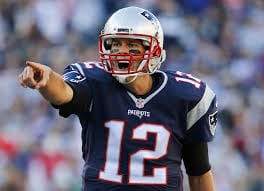 Stats are stats and they're helpful for handicapping any NFL game, but with the Super Bowl, where we're often comparing apples and oranges, they're a little less important. Still, we know a few things about the Pats that are helpful. First, QB Tom Brady tossed 28 TDs and two picks in the regular season. He was sacked 15 times. In the postseason, he threw five touchdown passes and two interceptions and was sacked four times.
His go-to receivers will likely be Julian Edelman, Chris Hogan, and Martellus Bennett. Look for WR Danny Amendola to make one or two catches and, perhaps also, Dion Lewis. The running game will be focused on Lewis and LaGarrette Blount. Blount, a receiver, has become New England's primary RB. The Pats don't run a lot of fake plays, at least they have not thus far. They may go to a few in today's game to open up the field.
Falcons D
The Falcons are facing an offense that has averaged 35 PPG in the playoffs. Atlanta has allowed 20.5 PPG. Their defense has been very tough from the middle of the season on through the playoffs. In the regular season, they allowed opponents 24.8 PPG. Their regular season stats include 34 sacks, 12 INTs, and 17 FF with 10 recovered. They've defended 85 passes and have 45 TFL.
LB Deion Jones could be massive in this game. He's effective against the run and pass. Vic Beasley Jr. is the top sack artist on the team. In the regular season, he had 15.5. As a pass defender, Ricardo Allen is a big danger to QBs and Robert Alford is one their best at defending passes. Allen, Alford, and Jones have all had very good postseasons thus far.
Atlanta Offense vs. Patriots Defense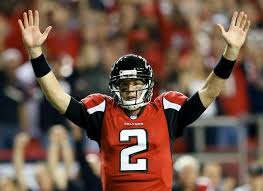 The big news is that Atlanta center Alex Mack, a major factor in the Falcons' success when running, will play in Super Bowl LI. However, he's going so with a chip fracture in his left fibula. He's a primary blocker on outside rushing plays and was limited in practice all week.
As they did in the regular season, the Falcon rush attack was has relied in the playoffs on Devonta Freeman and Tevin Coleman. Both have each had one TD in the postseason. In the regular season, they posted seven and five TDs respectively. Freeman and Coleman are also threats as receivers. Between them they had five regular season receiving TDs and one each in the post season.
Matt Ryan has been perfect in the post season, tossing seven TD passes and no INTs. He's been sacked three times. In the regular season, Ryan threw 38 TD passes and seven picks while being sacked 37 times. His three top receivers are Julio Jones, who has had a great postseason, Mohamed Sanu, and Taylor Gabriel. In the playoffs, Jones has three TDs catches and Sanu two.
Pats' D
The Pats' defense allowed just below 16.0 PPG in the regular season and 15.5 PPG in the post season. On average between the regular season and playoffs, they're allowing opponents seven fewer points than the Falcons. Their other regular season stats are similar to Atlanta's. They posted 34 sacks, 13 INTs, and 19 FF with 10 recovered. They have 15 fewer PD (85-70) and TFL (45-30) than the Falcons.
Top performers on defense include Malcolm Butler, who has four interceptions and defended 17 passes in the regular season. Butler made that big INT against the Seahawks two Super Bowls ago to notch the win for the Pats. Logan Ryan and Jamie Collins are also important players in the secondary. There are four players on the Patriots who have four or more regular season sacks. Trey Flowers leads all with seven. In the playoffs, Ryan has been a huge factor with four PD, one INT, 12 solo tackles, and one sack. Don't'a Hightower with a dozen tackles in total has been a stopper. DBs Devin McCourty, Eric Rowe, and Duron Harmon have each picked on postseason pass.
Our Super Bowl LI Free Pick
There's a reason why the spread has not changed. These two teams make this pick tough. One thing to note before making our Super Bowl LI free pick, a huge number of bets, about 70%, are on the Pats, but big money wagers are on the Falcons.
In our Super Bowl LI free pick, I'm going with the Patriots at -3.0. I think they have an edge in this one and Mack's injury could be key. Also, I'm taking the over at 58.0. Kickoff is at 6:30 p.m. ET. For more useful sports betting information on Super Bowl LI see our latest news item. We'll be updating news through to the start of the game an offer a second-half pick too!
Our Super Bowl LI Free Pick: Atlanta at -155 and over 58.0