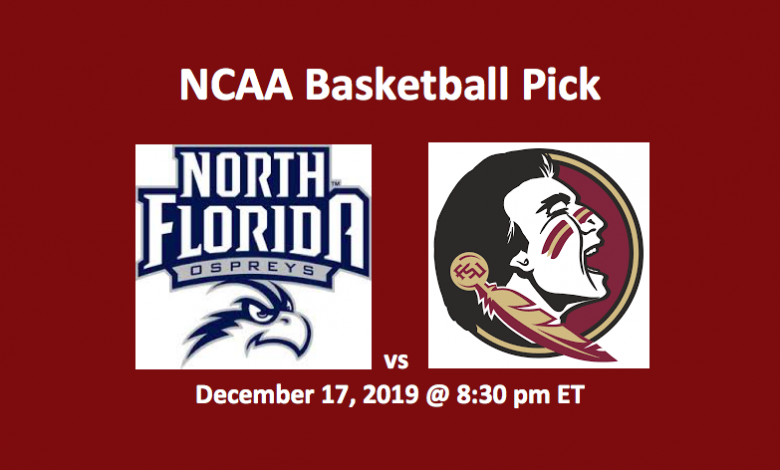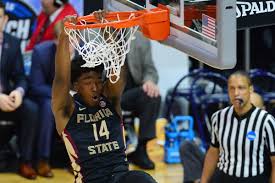 This UNF vs FSU pick has the Seminoles at -21.0. Our North Florida vs Florida State prediction notes that the Ospreys are a solid shooting team and could give the Seminoles a battle. This contest is schedule for December 17, 2019 at 8:30 PM ET in Tallahassee, FL. Also, make sure you utilize our Seattle Redhawks vs Washington Huskies college basketball pick for tonight's late game.
The UNF Ospreys (7-4 Overall, 1-4 Away) are second in the Atlantic Sun Conference with the 12-0 Liberty Flames first. The Ospreys lost earlier this year 74-59 to the #6 Florida Gators. They are 3-2 for their last five games. UNF's last game was on December 14 when they beat Southern Miss 72-69.
With a 1-1 conference record, the #19 Florida State Seminoles (8-2 Overall, 5-0 Home) are in the middle of the ACC. The Seminoles lost their first game of the season to the ACC's Pittsburgh Panthers, losing to them 63-61. On December 8, they played and won their last game against ACC foe Clemson 72-53. In addition this season, the Seminoles also beat #6 Florida 63-51.
UNF vs FSU Pick – Stats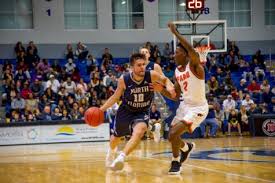 No doubt about it, both of these teams can score. The Ospreys are averaging 80.0 PPG and the Seminoles have been good for 74.4 PPG. UNF is shooting 43.3% from the floor and 37.8% from the arc. Thus far, they've hit 149 three-pointers. The Noles' field goal rate stands at 45.5%. They are completing 34.4% of their threes but have made just 72. If Northern Florida gets hot from outside in this game, they will contend.
The Ospreys also have good ball movement, making 16.2 APG, and are sound under the boards, grabbing 37.6 RPG. Comparatively, the Seminoles are averaging 12.0 APG and 34.6 RPG. FSU does excel on defense, giving up just 61.2 PPG, manufacturing 4.9 BPG, and making 9.2 SPG. In relation to the Seminoles, Northern Florida is allowing 74.6 PPG while averaging 2.7 BPG and 6.3 SPG.
Osprey at Seminoles – Players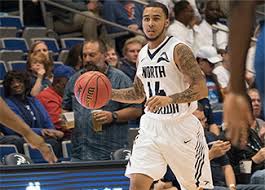 UNF brings five players to the floor who are double-digit shooters, including forward Wajid Aminu. Aminu is averaging 10.0 PPG while completing 49.4% of his field goals and 66.7% of his threes. Also, upfront, Carter Hendrickson leads the team with 17.2 PPG. He's good on 47.1% of his shots and 42.5% of his three-pointers. Hendrickson is grabbing 8.8 RPG. Guard Ivan Gandia-Rosa is averaging 6.2 APG, completing 38.7% of his shots from downtown, and hitting for 13.9 PPG.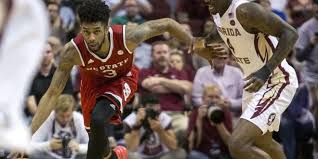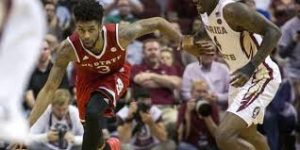 Our UNF vs FSU pick notes that the Seminoles offer three guards who are good for double-digits in scoring. Top point maker Devin Vassell, who's hitting 51.7% of his shots, is averaging 12.4 PPG. With a 44.8 3PT%, Vassell, a guard, is the top long-ball shooter on the Noles. Guard Trent Forrest is second in scoring, averaging 12.1 PPG while grabbing 3.8 RPG and dishing off 3.9 APG. In front, forward Malik Osborne tops the club in rebounds with 5.5 per contest. Along with front man Patrick Williams, he's a 50% field goal shooter.
Our UNF vs FSU Pick
The Florida State Seminoles bring a sound team to this game. However, they are certainly not perfect. We expect that the bombardment by the Ospreys will challenge them. If the UNF shooters are having a good night, then we expect this game will be close. Our UNF vs FSU pick is the Ospreys at +21.0
UNF Ospreys vs #19 FSU Seminoles Prediction – Summary
UNF Ospreys at +21.0