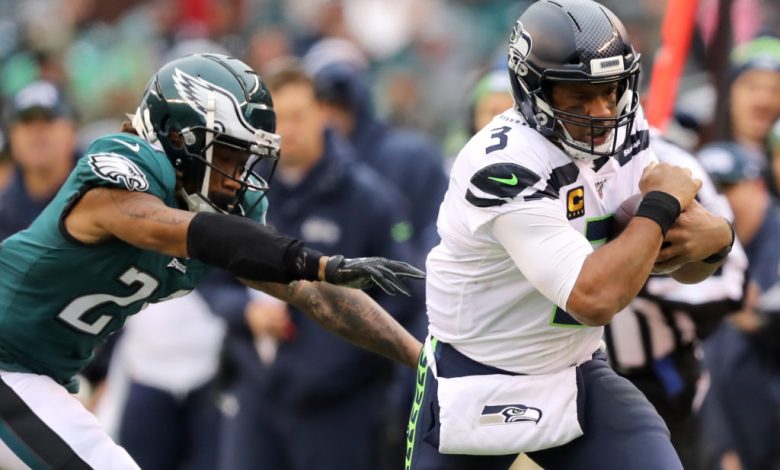 Oddsmakers have set the total at 45 for the Seahawks at Eagles NFL wild card free pick. At first glance, that number seems a bit high considering teams usually play things closer to the vest come the postseason. Both AFC games went 'under' the total on Saturday. Then again these are two teams with playoff familiarity – are we about to see an offensive ping-pong game?
How Does Seattle Bounce Back from Last Week?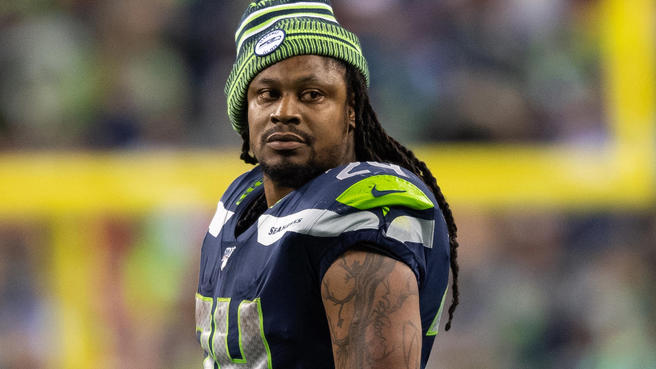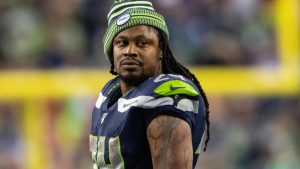 The Seahawks were about 6 inches from watching this game from their couch and not having to travel at all this season until a possible trip to Miami for the Super Bowl. Alas, Seattle was stopped just shy of the goal line by San Francisco and now must make a 2,400 mile trip to face an Eagles team that had 2 less regular season wins than them.
So how does all of this effect the total in the Seahawks at Eagles NFL wild card free pick?Seattle's offense doesn't really take a hit going on the road – they were a franchise best 7-1 away this year. Russell Wilson and Seattle were great to start the year, scoring 27+ points in 8 of the first 10 games. Since their week 11 bye though, they've only broken 21 points twice in six games. That includes a 17-9 win at Philadelphia in week 12 though.
Wilson, the MVP candidate, has been great with 5 TD to 0 INT the last three weeks of the year. It's been the Seahawks run game that has really gotten them to this point though as they rank 4th in the NFL at 137.5 ypg. That is a strength of the Philadelphia defense however as they give up just 90.1 ypg (3rd). Seattle has resorted to pulling RBs off the streets as well, activating Beast Mode with the signing of Marshawn Lynch last week. C.J.Prosise, Chris Carson, and Rashaad Penny have all landed on the I.R. as Seattle turns to 4th and 5th string RBs.
Is This Where Eagles Turn It On?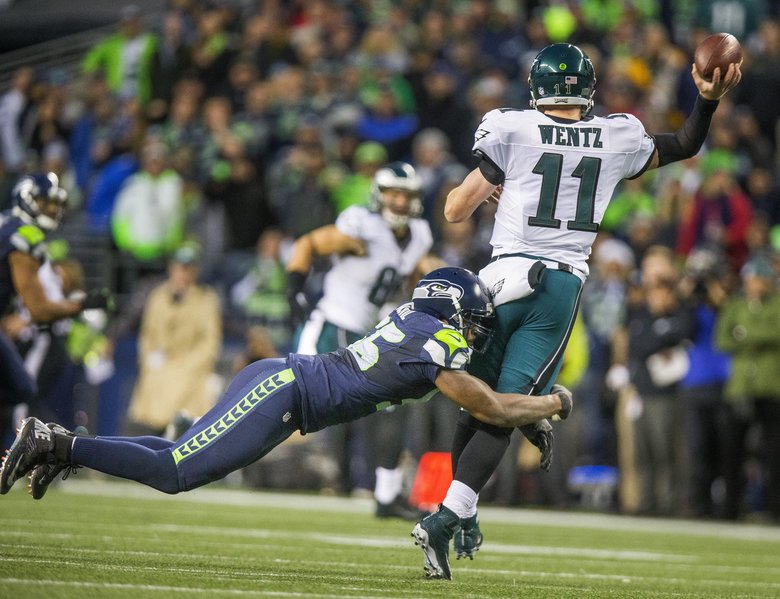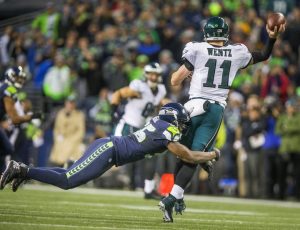 The Seahawks will have their backs against the wall if Philadelphia can stop the injury plagued Seattle run game. It's something the Eagles couldn't do when these teams met up on November 24th as Rashad Penny had 129 yards on just 14 carries and the Seahawks won with Wilson completing only 13 passes.
Obviously the Eagles offense takes a lot of the blame for that earlier home loss to Seattle, as Carson Wentz and company managed just 3 points for nearly the entire game until a Zach Ertz TD with 0:20 left. Ertz is probable Sunday (ribs), but the Eagles offense takes a big hit with T Lane Johnson out (ankle). Philadelphia went on a nice run to end December, but their wins also all came against a horrible division vs. the Giants (2), Redskins, and Cowboys. The Eagles started the month with a shocking 31-37 loss at Miami. It's hard to gauge how good or bad this Philly offense and defense are playing with such poor competition.
One positive thing for the Eagles is that the Seattle defense can be gotten to. Since the last game with Philadelphia, Pete Carroll's team has allowed at least 24 points to all 5 opponents which includes Carolina and Arizona. The Legion of Boom days are over as Seattle ranked 27th vs. the pass and 22nd vs. the run this season.
Seahawks at Eagles NFL Wild Card Free Pick
The public likes Seattle -1 going on the road in this one. It's always tough to win in the NFL, but the Eagles' recent run came against really bad teams save for maybe Dallas. 45 is just a lot of points in this atmosphere. Seattle is going to try to see what they have in the run game early while the Eagles may be limited with what they can do on offense with Johnson out and their starting WRs being Robert Davis and Deontay Burnett as Agholor, Jeffery, and Jackson are all hurt.
Free Pick: Seahawks / Eagles *Under*45