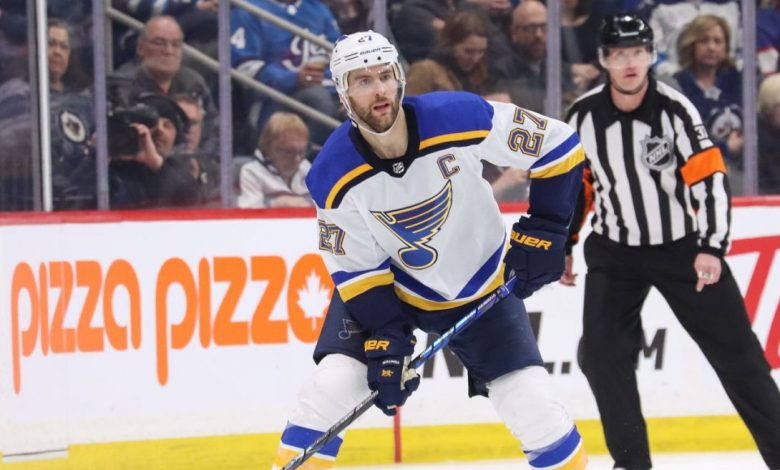 Exactly one month after St. Louis defenseman Jay Bouwmeester experienced a cardiac episode on the bench which resulted in the game being postponed, the St. Louis Blues (41-19-10) and the Anaheim Ducks (29-32-9) will meet tonight in southern California for the makeup game.
Here is a preview for this Western Conference matchup, along with a free pick.
By the Numbers
The Blues are on a mission to secure home-ice advantage throughout the playoffs, which they are on pace to do. The defending champions have won eight of their last 10 games, giving them 92 points on the year and a two-point lead over the Avalanche for the Central Division lead.
This season, St. Louis is 15th in goals per game with 3.13, averaging 30.6 shots on goal, which ranks a distant 24th. However, a top-10 shooting percentage of 10.2 and the fourth-highest power-play percentage of 24 make up most of the difference.
Defensively, the Blues are fifth in goals allowed with 2.69, while also sitting fourth in shots allowed at 29.6 per game. As for their work on the penalty kill, their 79.2 percent success rate is 18th in the NHL.
The Ducks enter tonight following a big 5-2 win yesterday and now have earned at least one point in each of the last four games. All that being said, they're on the outside looking in of the playoff hunt at 67 points, more than just two other teams in the Western Conference.
Anaheim has struggled to the tune of 2.57 goals per game, 28th in hockey, on the 27th-rated 29.7 shots on goal. In addition, they have an 8.7 shooting percentage and a 14.8 power-play percentage, figures that are ranked 24th and 29th, respectively.
On the defensive side, the Ducks have given up an average of 3.16 goals per game, 25th in the NHL. Their 32.1 shots allowed is ranked 20th, and their 24th-ranked penalty kill, which sees a little too much time on the ice every night, is successful 77.3 percent of the time.
Who to Watch
Jaden Schwartz has been rolling heading into tonight for St. Louis. The veteran winger has 11 points over the last nine games, giving him a grand total of 22 goals and 35 assists on the year.
Robert Thomas is also someone to monitor tonight. The 20-year-old has flown a little under the radar but has now recorded a goal and seven assists over the last nine games, moving him to 32 helpers and 42 points overall.
Finally, look out for Alex Pietrangelo. The star defenseman and captain of the Blues finally snapped his 18-game goal drought, but at 36 assists and 50 points remains an elite offensive option from the blue line.
After a down year, Rickard Rakell is picking up steam for Anaheim. Rakell has had multi-point games in three of the last four contests with two goals and five assists, moving him up to 15 goals and 27 assists this season.
Jakob Silfverberg is another player on the Ducks who is starting to rise. Anaheim's lone All-Star representative this season has three goals over the last two games to put him at 21 goals and 39 points total.
Finally, Christian Djoos is a newcomer flourishing in his new surroundings. The young defenseman has all three of his points this season over the last five games: one goal and two assists, including points in each of the last two games.
Goalies
It should be no surprise that Jordan Binnington is expected to man the net for St. Louis this evening. Binnington is a steady 30-13-7 with a 2.56 GAA and .912 save percentage.
Meanwhile, with Ryan Miller starting yesterday and John Gibson injured, expect Anaheim to go with Anthony Stolarz in net. It would be Stolarz's first appearance of the season.
Pick
The Blues are undoubtedly a big favorite tonight in Anaheim, entering the game with an 18-12-5 record on the road. The Ducks have played their best hockey at home, where they are 16-14-5.
Tonight shouldn't be a fair fight. Not only are the Blues better in every aspect, but the Ducks are on the second half of a back-to-back, with a third-string goalie and an injury-depleted blue line in front of him. Look for the Blues to roll in this one and get the victory to continue their fight to clinch the division.