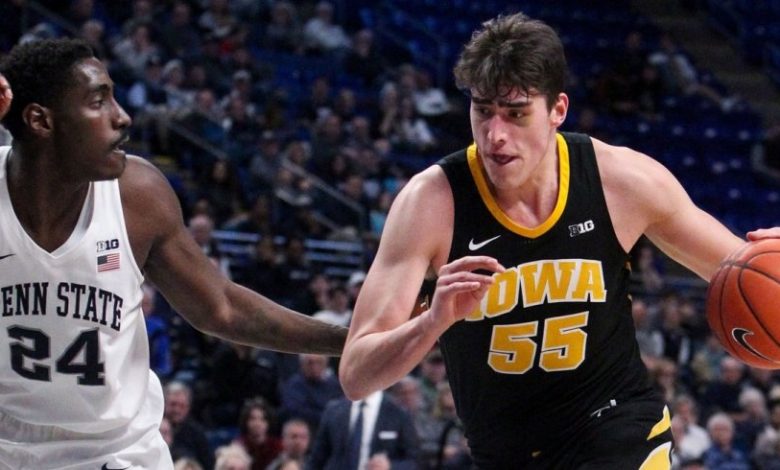 Two top 25 teams are set to square off in the January 4th NCAAB free pick as Iowa meets Penn State at The Palestra in Philadelphia. Both of these squads are riding 4-game winning streaks as they resume conference play on Saturday. It's your classic offense vs. defense matchup with value on both teams – Iowa because they won last year and PSU because they are at 'home.' The Nittany Lions are a -3 favorite in this one.
Can #25 Hawkeyes Offense Thrive on the Road?
The scoring part of this offense vs. defense matchup comes on the Iowa side. The Hawkeyes disposed of Kennesaw St. 93-51 on Sunday marking the 7th time this year that Fran McCaffrey's team had broken the 80-point scoring barrier.
Sunday's non-conference win was also the 4th overall for Iowa. That includes a tough gauntlet of a good Minnesota team (72-52), at Iowa State in a rivalry game (84-68), vs. Cincinnati in Chicago as just -2.5 favorites (77-70), and the beatdown of Kennesaw St. Besides a hiccup to DePaul in the 2nd game of the year, Iowa's losses have come to San Diego St. playing on 0 days rest in Vegas and at Minnesota. The Hawkeyes also have a neutral site win over 9-3 Texas Tech on the year and a 14 point win at Syracuse.
Luka Garza dictates the Hawkeyes fortunes in the January 4th NCAAB free pick. He is the leading scorer in the Big Ten at 21.6 ppg and ranks 3rd in rebounds (10.0). This will be Iowa's first major test after Jordan Bohannon was sat for the season with a hip injury after the Iowa State game. His veteran leadership will be missed, but Joe Wieskamp has stepped up with 18 and 16 the last two.
Penn State Has a Venue Advantage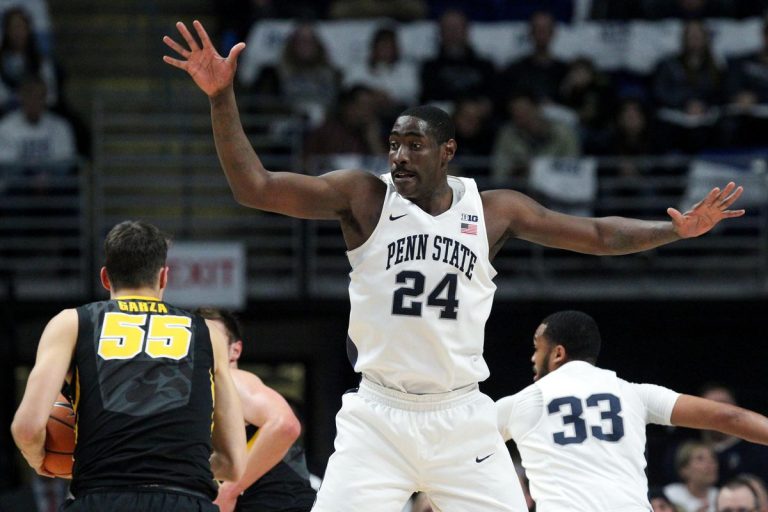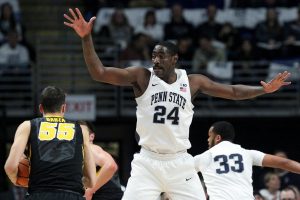 Saturday's game is being played at the Palestra, often called the cathedral of college basketball. It's an intimate stadium that seats 8,700 people. While Penn State will definitely have the home court advantage in this one, Iowa coach Fran McCaffrey is actually a Philadelphia native and is very familiar with the arena that is home to the Penn Quakers and the state high school tournament.
McCaffrey is not the only person familiar with 'The Cathedral' as PSU coach Pat Chambers as well as Seniors Mike Watkins and Lamar Stevens all hail from the City of Brotherly Love. Penn State has also had two practices at the Palestra, which helps them familiarize with the somewhat unorthodox venue. Regardless, the January 4th NCAAB free pick still comes down to who is playing, not where the game is being held.
#21 Penn State is off to an 11-2 start on the season. Whereas Iowa has the #26 scoring offense in the country, the Nittany Lions take a more defensive oriented approach while holding five teams to under 60 points scored this season. That doesn't mean PSU cannot score however, they've put up 90 and 87 points the last two. Penn State's signature win is 76-69 at home vs. Maryland. It was a nice bounce back after being destroyed 74-106 at Ohio State the game prior.
January 4th NCAAB Free Pick
Iowa scored an 89-82 win over the Nittany Lions last season which broke a 2-game PSU win streak. That game was in State College though and there's a different atmosphere playing at the Palestra. Iowa will have major shoes to fill in their first real test without the leadership of Bohannon. The Hawkeyes shooting won't travel as well to this small stadium.
Pick: Penn State -3