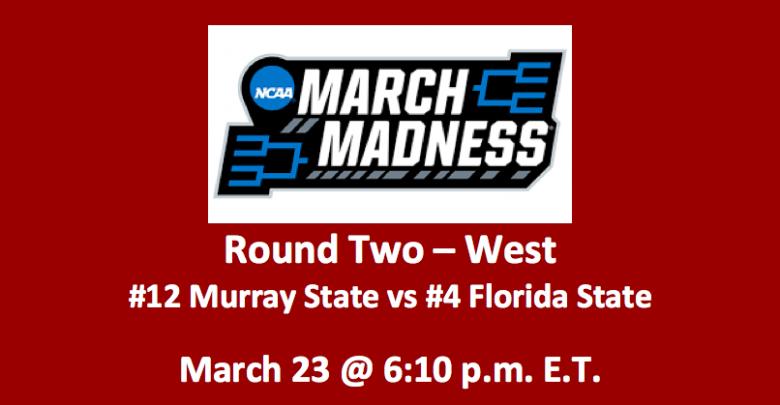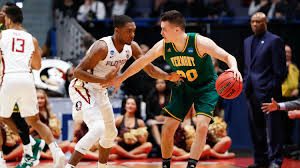 Our Murray State vs Florida State preview for this 2019 NCAA Tournament Round Two West Region matchup has the Seminoles at -4.5. The game will be played Saturday, March 23 at 6:10 pm ET. The site will be the XL Center in Hartford, CT. In the initial round on Thursday, Murray State proved that they can shoot and play against the big guys as they beat Marquette. They were lights out from the field and, also, beyond the arc. The Racers easily took down the Golden Eagles. FSU beat Vermont, and struggled to do so, by utilizing the charity stripe. They'll need to get their team in sync today if they expect to compete against MSU.
Murray State Racers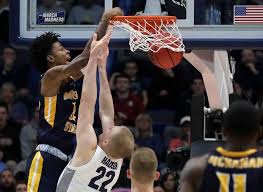 In the first round of the West Region, the 12th-seed Murray State Racers (28-4) easily beat the fifth-seed Marquette Golden Eagles 83-64. The Racers led by seven points at the half and tacked on 12 more in the second half. MSU got some major help from forward Darnell Cowart as he grabbed eight rebounds with five of them being on the offensive side. Cowart also put up nine points. Center JA Morant, who should not be underestimated, was a huge factor in the game. Morant posted a triple-double as he scored 17 points, grabbed 11 rebounds, and dished off 16 of Murray State's 23 assists.
This Murray State vs Florida State preview notes that he is a storm of offense. At guard, Shaq Buchanan made three steals while scoring 14 points and getting a half-dozen rebounds. Guard Tevin Brown topped all Murray State scorers with 19 points. The Racers' shooting percentages from the field were spectacular. They included 53.6 FG% and 50.0 3PT%. However, the team's free throw mark of 58.3% was exceptionally poor.
Florida State Seminoles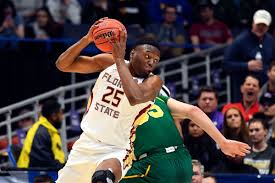 The 10th-in-the-nation Florida State Seminoles (28-7) did not have an easy time with the Vermont Catamounts. Our Murray State vs Florida State preview observes that in their first-round contest, FSU struggled in the first half and went into the locker room tied at 27 apiece. In the end, the Seminoles beat the Catamounts 76-69. But the Noles struggled to get that win for at least 12 minutes of the second half.
One aspect that helped FSU mightily was their free throw mark, which came in at 83.8%. The team garnered 31 of their 76 points from frees. Otherwise, this team's shooting was exceptionally bad. The Seminoles hit just 38.2% of their field goals and 25.0% of their three-pointers. Key to this team's victory were guard Terance Mann and forward Mfiondu Kabengele. Mann posted 19 points and eight rebounds. Kabengele, who had a double-double, was good for 21 points and 10 rebounds.
NCAA Tournament Round One – Murray State vs Florida State Preview Pick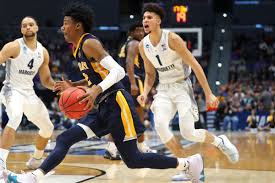 Here's what we see, a team like FSU struggled against a 13th-seed team. You might find their 39 rebounds impressive, until you realize that the Racers grabbed 42 against the fifth-seed Marquette. Plus. FSU had just six assists in their game, while MSU posted 23. At this point our Murray State vs Florida State preview likes the Racers at +4.5. If MSU can stay out of foul trouble, they will have a shot at covering, and maybe even winning, today.
Summary West Region, Round Two – Murray State vs Florida State Preview & Pick: Murray State Racers at +4.5