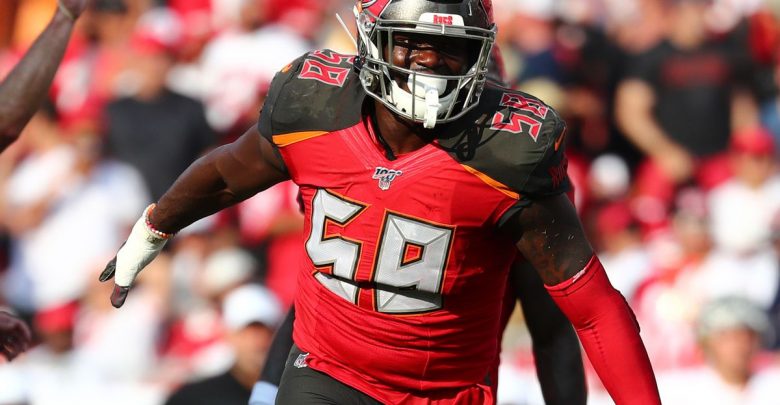 If you are a fan of high-scoring offenses, then the Week 4 showdown between the Los Angeles Rams and Tampa Bay Buccaneers will be the game for you. Both of these teams will be looking to throw the ball downfield in this game, and there will be plenty of points. The Rams are looking like a playoff team again this season, while the Buccaneers need to figure things out in a hurry.
The Los Angeles Rams come into this game with a perfect 3-0 record this season, but two of their victories have been close affairs. The Rams knocked off the Panthers by three points in Week 1 and the Browns by just seven points in Week 3.
Tampa Bay is 1-2 so far this season, with its lone win coming against the Carolina Panthers. The Buccaneers suffered a close 32-31 defeat to the Giants in Week 3. Los Angeles is a 9.5-point favorite in this matchup with the Buccaneers.
Rams Offense is Balanced
The Los Angeles Rams can score points quicker than almost anyone in the NFL, and they get the job done with a balanced offensive attack. Quarterback Jared Goff has plenty of weapons to throw the ball to, and running back Todd Gurley is still one of the best in the game.
Goff has thrown for 737 yards this season, but he has thrown three interceptions, which could be costly in this game. Gurley is averaging 4.6 yards per carry and knows how to extend drives when his team needs him.
Defensive tackle Aaron Donald has recorded just one sack so far this season, but the rest of his Rams teammates have picked up the slack. Donald led the NFL in sacks last season and will likely start to turn it on. Newcomer and veteran Clay Matthews leads the team with four sacks, and the Rams will bring a ton of pressure in this game. The Rams defense can be nasty when they need to be.
Tampa Bay Just Can't Get Stops
The Buccaneers were hoping that hiring Bruce Arians would magically fix their defense, but it hasn't happened yet. Tampa Bay is giving up close to 26 points per game this season, and they were gashed by a rookie quarterback making his NFL debut last weekend. The Buccaneers do have a star in Shaq Barrett, who leads the NFL with eight sacks this season.
Quarterback Jameis Winston might be playing the best football of his NFL career, but it still hasn't been enough for Tampa Bay. Winston has thrown for 728 yards and five touchdowns this season and did all he could to lead his team back a week ago.
The Bucs have also rushed for over 121 yards per game this season, which is one of the best marks in the league. Tampa Bay can score, but their defense gives it right back.
Los Angeles Wins Big Over Tampa Bay
Tampa Bay has one of the worst defenses in the NFL, and that is never a good thing to have against the Rams. The Buccaneers can score points as well, but there is no way that they can outscore the mighty Rams. Los Angeles just has too many weapons, and they love playing that style of football. Bet the Los Angeles Rams -9.5 over the Tampa Bay Buccaneers in this game.