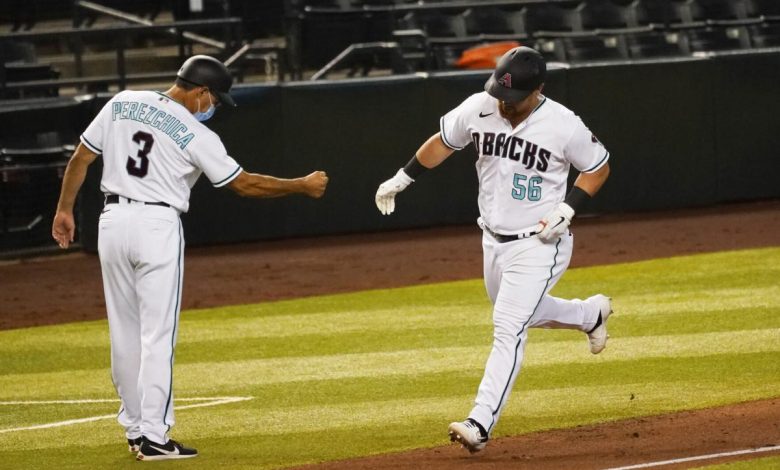 The pitching matchups have changed a bit for both teams ahead of the August 15th Padres at Diamondbacks betting matchup. Cal Quantrill (2-0, 3.12 ERA) makes his first start of the season after having success out of the bullpen thus far. Alex Young (1-0, 4.66 ERA) takes the spot of Madison Bumgarner, who went to the IL Monday with an mid-back strain.
As a result of the questions on the mound, oddsmakers are calling this one tight as the Padres are at -115 and the Diamondbacks +105. Arizona took the opener 5-1 at +137, giving San Diego their third straight loss. The total is set up there at 10 for this meeting.
San Diego Struggling on Offense
The Padres started off the week well, taking the first two in a 4-game series with the division leading Dodgers. Since then they have dropped three straight though and have now been held to two runs or less in four of the last five games.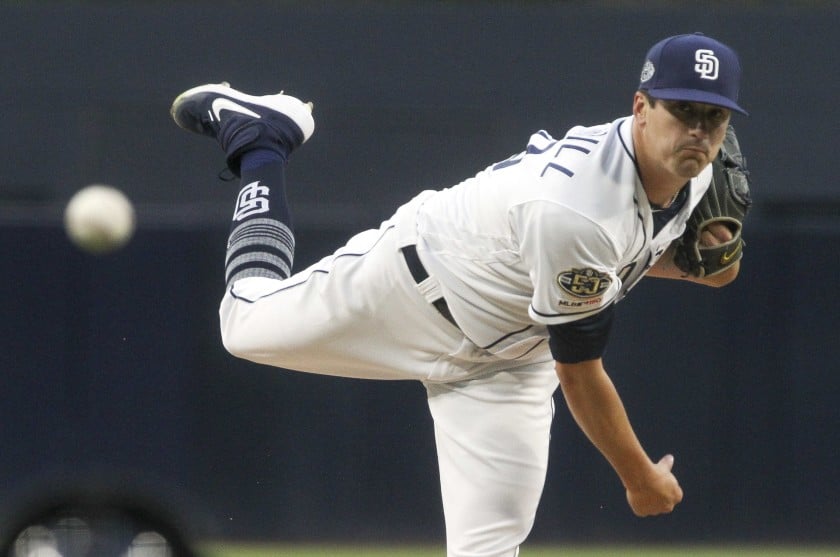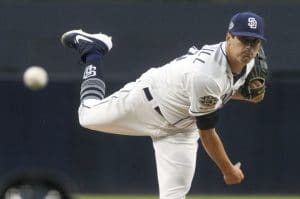 San Diego may have some upside in August 15th Padres at Diamondbacks betting as they did take two of three at home vs. Arizona last weekend. The Diamondbacks are just 4-4 at Chase Field and the Padres are a decent road team with a 5-6 record away from Petco.
Quantrill is the big question mark for San Diego on Saturday night. The right-hander did make 18 starts a year ago in his rookie season, but ended up just 6-8 with a 5.16 ERA. Quantrill has been working out of the bullpen in 2020 and has been great. He hasn't allowed a run except for a rough outing (3ER, 4.1 IP) at Coors Field. Quantill pitched 1.1 IP of 1 hit ball July 27th vs. the Diamondbacks.
Arizona Surging on Offense?
The Diamondbacks aren't necessarily known as an offensive juggernaut although their 4.65 runs/game is decent at 15th in MLB. Arizona has plated 5+ in five straight games however. Three of those tilts were at Coors Field, but 32 runs over three games is impressive no matter where you play.
It was Kole Calhoun that provided the offense on Friday night with his 4th HR of the season. Neither team has a lot of experience against the opposing pitcher for Saturday's game. The Diamondbacks are 6-27 (.222) vs. Quantrill while San Diego is 4-23 (.174) vs. Young.
Speaking of Young,like Quantrill he is also in his second season in the majors. Young also started last season (7-5, 3.56 ERA) but has been in the bullpen so far in 2020. Young has a 6.35 ERA in August, but two of his four appearances were at Coors Field.
August 15th Diamondbacks at Padres Betting Pick
This game really is a matchup of nearly identical pitching situations. Both hurlers are making their first starts of the season while in their second year of big-league action. Each have been decent out of the bullpen thus far as well.
Ultimately though, each pitcher is going to be on a limit which would give a lean towards an 'over' play. San Diego's offense is hurting right now though and it's hard to expect them to hold up their end of the bargain. Arizona, at home, and as a slight underdog looks like the play.
Free Pick: Arizona Diamondbacks +105